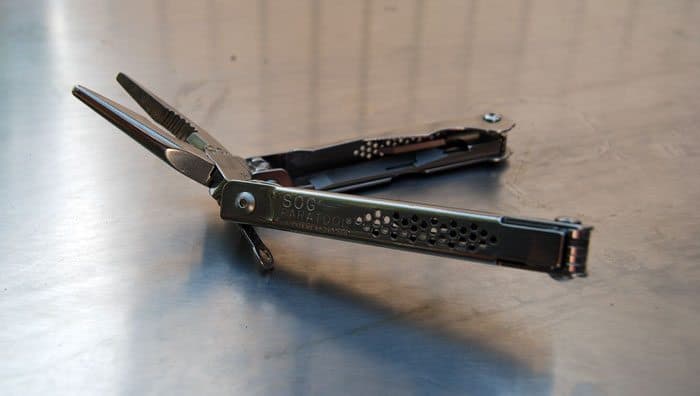 We're a fan of SOG folding knives such as the Flash II, but and their multi-tool knives are also built of the same high quality and in particular their Paratool offers a feature not seen on any other multi-tool knife.
Not only does the Paratool feature 15 tools, it also has a multiple angled plier which is extremely useful to access nuts and bolts in tight places. It can operate at a variety of angles from 140-180 degrees. We also love the ventilated grip handles which have a nice smooth texture but don't feel like they'd slip at all.
If you're looking for a unique multi-tool check out the SOG Paratool.