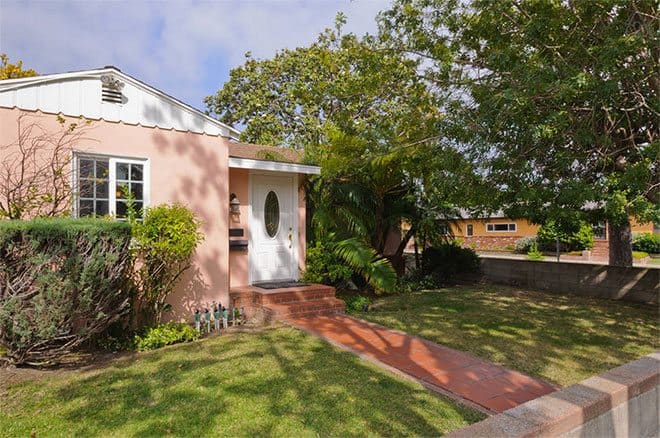 We've had a chance to spend a couple of weeks with the SAGE by Hughes DIY home security system, and it's been a game changer for our family. We now have total peace of mind when home and away.
Starting with the initial unboxing and installation of the SAGE home security system, we knew it was different from others. The TV interface was simple to set up and the process of pairing devices was flawless. We were hoping it would perform just as well and we were not disappointed.
Yard Security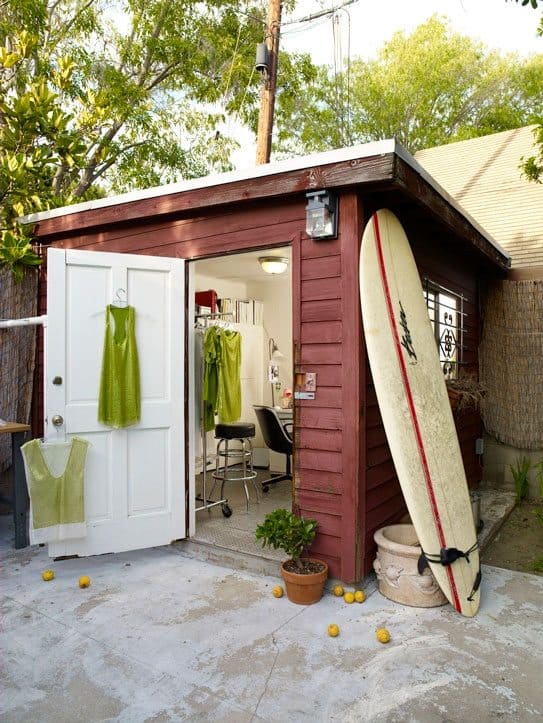 Our home is small, but we have a studio in the back yard that we work from. When we close up for the night the studio is locked, and the only other security measure we had is a motion sensing outdoor light.
With door and window sensors from SAGE setup in the office as well as a SAGE outdoor camera in our backyard, we now receive alerts anytime one of these is tripped. We can also instantly view on our camera if there is a real threat and we can call the MyLocal911 straight from the SAGE app to notify local authorities. This is a better option than calling a neighbor to investigate or relying on them to contact the police.
TV Alerts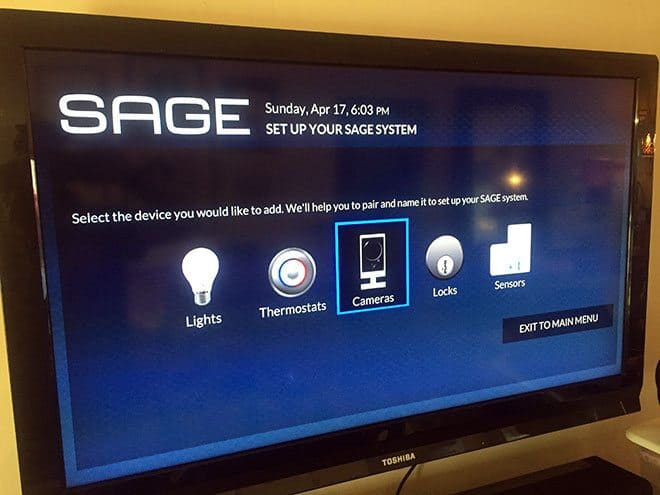 The mobile alerts are great when we are away from home, but the TV alerts are ideal when we are home in the evening watching our favorite shows. If we had a larger home, it could be even more beneficial as we are alerted of break-ins even if we are distracted by watching TV. A small pop up appears on the screen as an unobtrusive warning.
Privacy
One of the biggest drawbacks for web-connected household products, is privacy and security concerns. Some manufacturers don't give this a second thought and are selling products that are vulnerable to hacking and snooping on private home networks. SAGE communications from device to hub are always via encrypted links, and the hub supports multiple, backward-compatible wireless security technologies that the most secure modern home networks will have.
Affordability
We started with the SAGE home security kit, but quickly added a few other devices to completely protect our home. Because it is a DIY installation, you save on installer fees, and the SAGE products are relatively inexpensive compared to other systems. There shouldn't be anything holding you back from building the system you need.
Mobile Alerts
The most important part of this system for us is the mobile app. We want to know the status of our home 24/7 when we are away, and have the ability to make sure the system is armed and ready to go. To use the SAGE app, you just login with the same account you used on their website and you can instantly see all of the devices you've setup and what their status is.
There's no more guessing as to what windows and doors are open or closed, you will know as soon as you open the app.
If you are seeking a home security solution that is easy to set up, provides comprehensive secure monitoring, and won't break the bank, then check out SAGE by Hughes, we promise you won't be disappointed.
This article is sponsored by SAGE by Hughes who provided product for review, but the opinions expressed are those of Timothy Dahl and Charles and Hudson LLC.