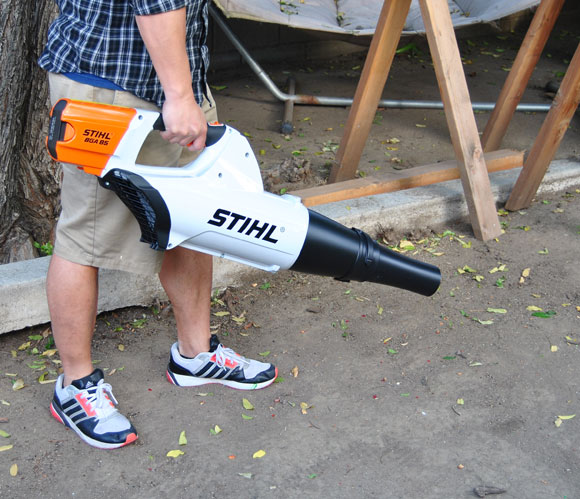 We've been optimistic about battery powered OPE gear but much of what we've seen has been underwhelming. There are battery powered products available but they don't really have much power. The exception to this is the STIHL BGA 85 electric leaf blower. It truly rocks and we were excited to review this unit.
These units have been available in Europe for a couple years and they've only recently introduced them to the US. In our opinion this leaf blower will become de rigueur among homeowners who need a solid solution for clearing their yard but also want an environmentally safe solution.
We spoke to a STIHL rep who introduced us to this product and he has also seen this unit make inroads among commercial landscapers who are now dealing with sound ordinances as well as clean air laws. If this leaf blower can withstand daily use then its more than good enough for a homeowner.
Here's a video showing some of the features as well as the unit in action.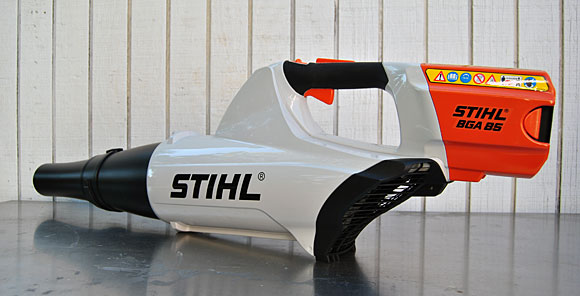 Features
We tweeted a photo of this leaf blower last week before this review and received a lot of great comments as its design is unique and almost sci-fi.
It is well balanced with the battery pack that slides into the back and the large blower nozzle in the front. The handle is sturdy and there is a lock so you don't need to pull the trigger while operating (like cruise control). The power is variable speed so in case you don't want to blow away the whole neighborhood you can simply use as much power as you need.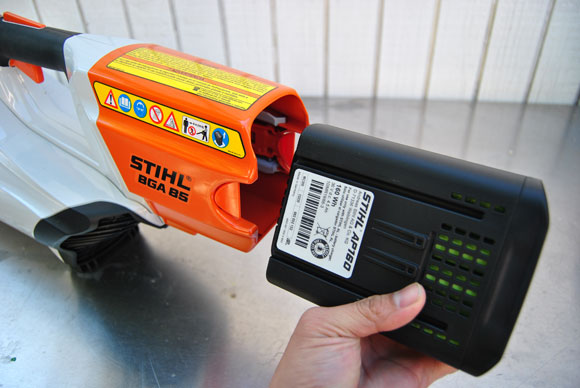 The battery has a handy "fuel gauge" so you know how much juice you have left and the brushless motor is commercial grade and will last years.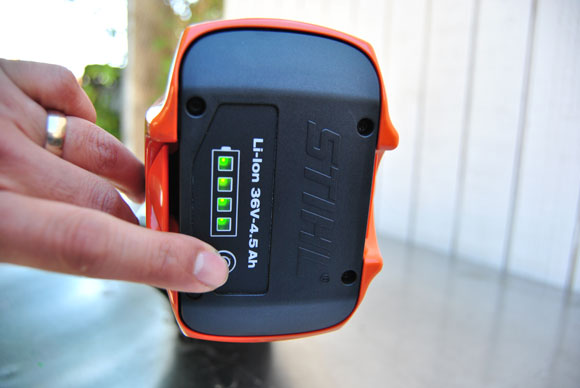 We can't overlook the convenience of battery power. No more messing with gas and oil and the maintenance an engine requires. This lithium-ion battery setup is simple, clean and powerful.
We can see this unit being used with some type of strap as it may get heavy after prolonged use. Some women (and men) as well as older people might get fatigued while holding it. It's not heavy at 10.8 lbs (with the larger battery) but a strap might help some.
STIHL claims it produces air flower of 102 mph at the nozzle and at 64 db it's significantly more quiet than most gas models. STIHL still recommends you use hearing protection when using this blower and they also recommend wearing all the proper safety gear such as goggles and gloves.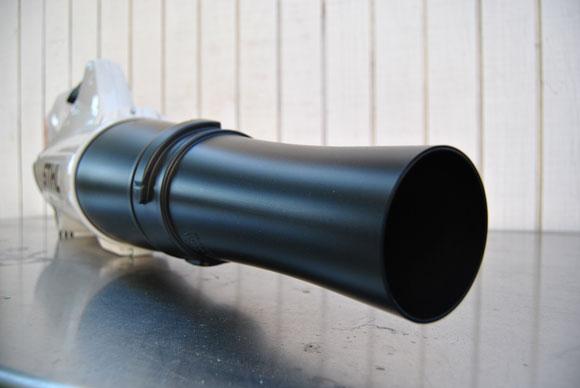 We highly recommend this product and believe that other manufacturers better step up quickly or else STIHL will continue to dominate yet another OPE category.
Check out more from STIHL.