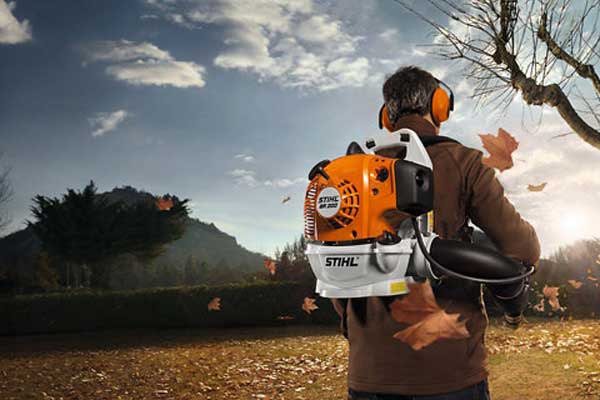 If you're still clearing leaves this winter and your rake and puny blower aren't cutting it, then maybe it's time to upgrade to a backpack blower made specifically for homeowners.
The BR 200 from STIHL is their first 'home-user' backpack blower and it delivers power and performance equivalent to their top of the range handheld models. It is lightweight, compact and perfect for sweeping grass trimmings and leaves around your home.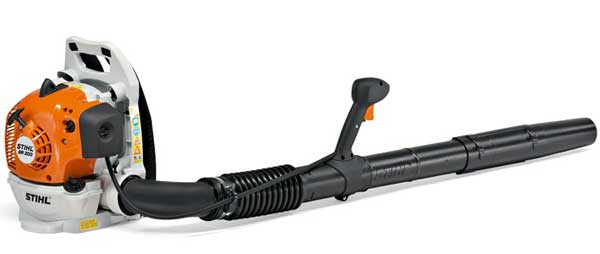 Why a Backpack Blower?
We tested the BGA 85 hand-held electric blower which was awesome but if you've got a larger yard and more clippings it could get tiresome to hold that blower.
Carrying the engine unit 'backpack style' makes this type of blower really pleasant to use. As with any good quality backpack it must be ergonomically designed and have a well-padded carrying frame.
Backpack-mounted engines can be larger than on handheld machines, and thus drive higher air speed and air volume. That means they will blow away more material, quickly and efficiently.
Backpack blowers are really easy to use right from the off. Start-up is simple: pump the fuel primer and flick on the choke, then pull-start the cord and the engine fires up. After that, there is no fiddling between warm and cold starts. In use, the long flexible blower tube incorporates a comfortable 'trigger' handle with throttle control, allowing accurate direction of the powerful air blast.
Check out this blower and others at your local STIHL dealer.