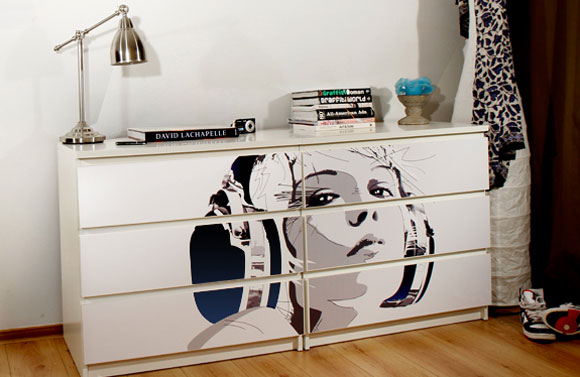 We've discovered a brilliant concept in the decor world called MyKEA. The beauty of IKEA furniture is in their simplicity, value and modern design, but at times the design itself can be so drab that we often wish the color lines were expanded or patterns were offered.
With the help of MyKEA you can insert your own artistic flair into your IKEA furniture.

The steps are easy:
1. Select your current IKEA furniture
2. Select a design from their stable of hip artists
3. Redesign your IKEA furniture once the panels arrive
They also have opportunities for artists to contribute and earn money from their designs. Who knows, maybe you'll see your drawing on a friends dresser someday.