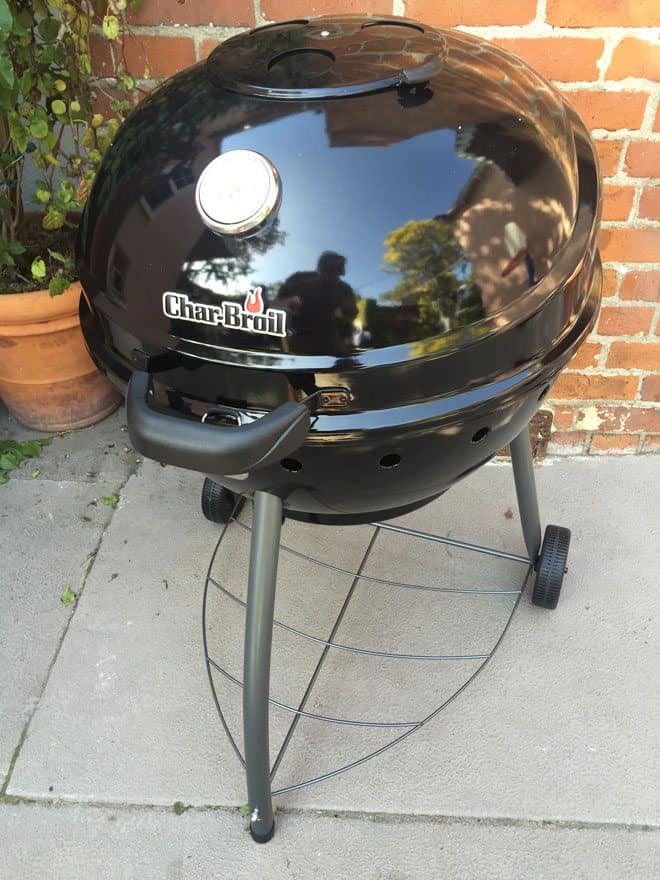 We've always used a gas grill, but pined for the taste that only a charcoal grill can deliver. Standard charcoal grills have never had the features we needed to best cook our food, control the heat, and make cleanup easier, until now.
The Char-Broil Kettleman has just introduced a 22.5-inch charcoal grill that is truly impressive. Unlike most charcoal grills it uses Tru-Infrared as a heat source which limits flareups and it delivers a nice even heat from the center of the grill to the edges. There is a ring of holes around the firebox instead of a bottom vent that keeps it burning hot and consistent and a nice sized damper to maintain temperature.
The ash box is easy to remove and dump so cleanup is a non-issue which was a big concern for us.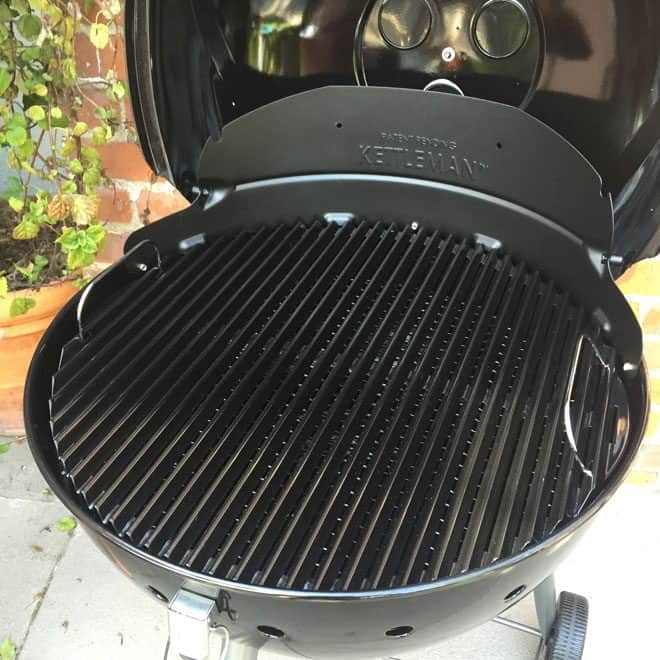 The 22.5-inch grill is HUGE. There is plenty of room to cook food for a family of five or even a party of 10 or more.
It took about 20 minutes to assemble but the only moving part is the large lid which is very light and comes with a built-in thermometer that shows actually temperature, not just high/low/medium.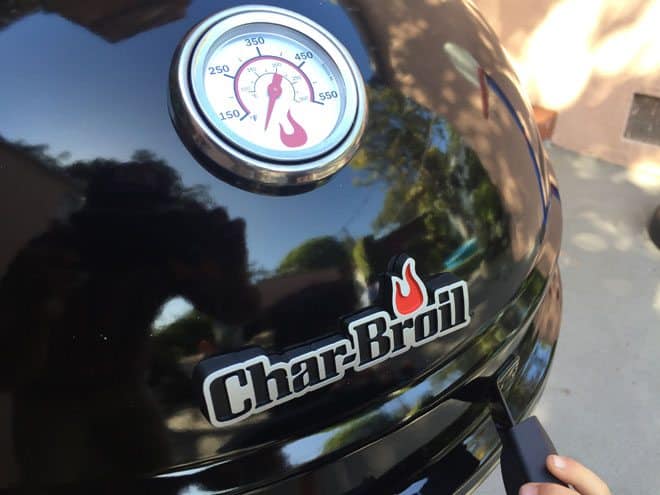 The grill has a great warranty of 10 years on the firebox and lid. Ash pan for 5 years, and all other parts are covered for 2 years.
We can't think of a better family gift for the summer. It's available at Lowe's for $129.