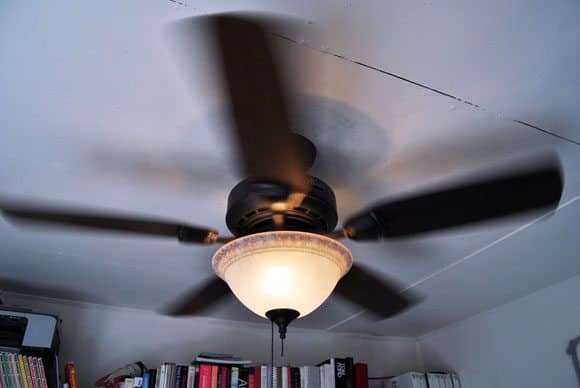 We don't have central air-conditioning in our little West LA bungalow. Don't need it for 90% of the year, but on those hot days that turn into warm nights we break out the fans and pop them in the windows. We also get great cross-breeze by opening doors but that sucks for privacy and bugs.
Our home didn't come with ceiling fans and electrical work isn't my forte but the new Five Minute Fan from Hunter piqued my interest. It comes 90% pre-assembled so really anyone can install it, so I took the plunge.
Hunter sent their 44″ Caraway Five Minute Fan for me to install and after I was able to get the old fixture down the new unit went in without a hitch. The ceilings in our studio are low but Hunter included a shorter down rod to keep the fan closer to the ceiling which gave us a bit more headroom underneath.
After installing the fan we were surprised by how quiet it was and there was no bobbling. The only sound you hear is the air moving around the blades. Love it!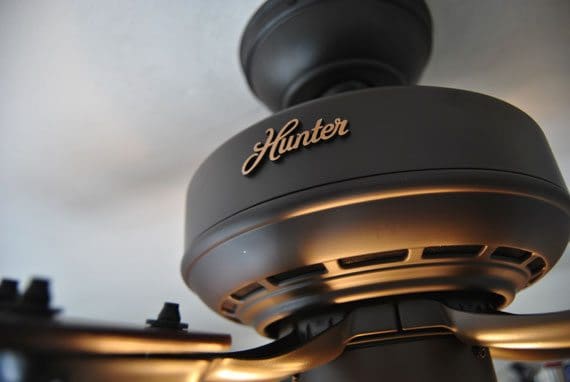 The only tools needed to install include a screwdriver, pliers and wirecutter. If you need to drill a new hole for the base then you'll need a drill.
We highly recommend this ceiling fan to anyone needing to cool down and it comes in a variety of styles and finishes, most of which are available at your local big box retailer.