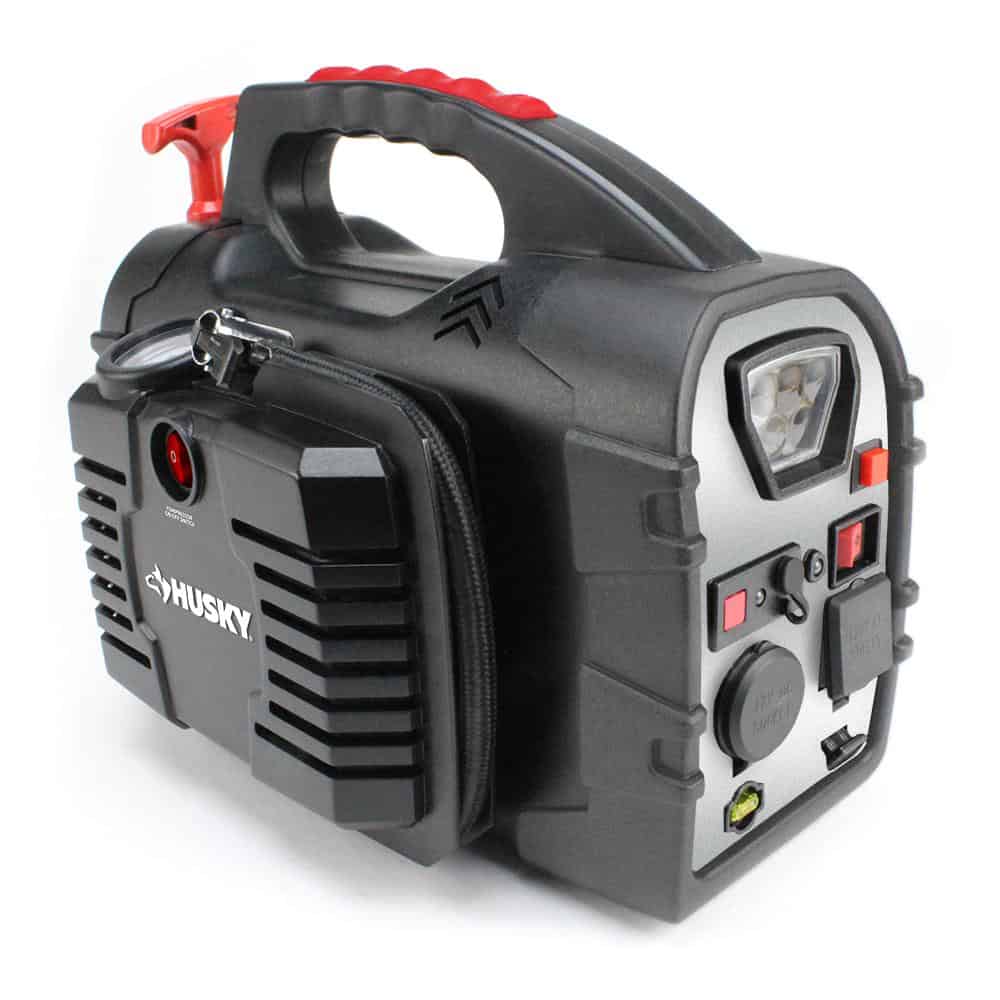 Having a 12 volt jumpstarter with you at all times, means you no longer have to ask strangers for help to jumpstart your car or wait for AAA or roadside assistance. A jumpstarter holds onto enough juice to start a dead car or truck. This jumpstarter from Husky also doubles as a power source to charge a variety of electronic equipment. If your car battery is dead and so is your smartphone, you could be in deep trouble, but with the Husky you've got a better chance of overcoming this challenge and in record time.
I've carried a jumpstarter in my truck for a few years and I love it, but it's extremely heavy and takes up a ton of space in the cab of my truck or the trunk of my car. I've also got a newer small jumpstarter, but unfortunately it has to be recharged often and I don't really trust it. It also lacks the charging capabilities that the Husky has.
You can pickup the Husky jumpstarter at a Home Depot near you or order online.