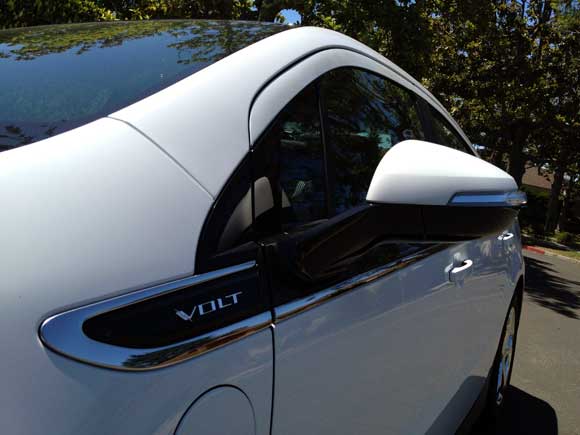 Last month we had an opportunity to check out a Chevy Volt for few days. This was my first experience with an electric car and the only other hybrid I have driven was a rented Prius for a few days, which wasn't very exciting.
My daily driver is a Ford F-150 which I love but I also realize is a gas guzzler. I'm keen on upgrading to their eco-boost but that will have to wait. For now I drive the truck when needed but as a family we mostly drive our 83′ Mercedes 300D turbo diesel.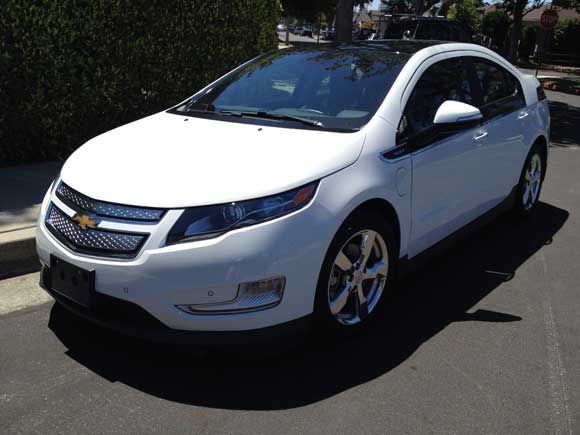 The Volt takes us in an entirely new direction. We forget how new cars have so many modern amenities such as bluetooth, fuel range, OnStar, etc. So we felt like we were in luxury with all of the bells and whistles the Volt has.
On top of the features the Volt looked sharp and performed well. The only reminder that we were in an electric car was the missing hum of an engine. In sport mode this car moves and I tend to be heavy on the pedal and it seemed to enjoy being pushed.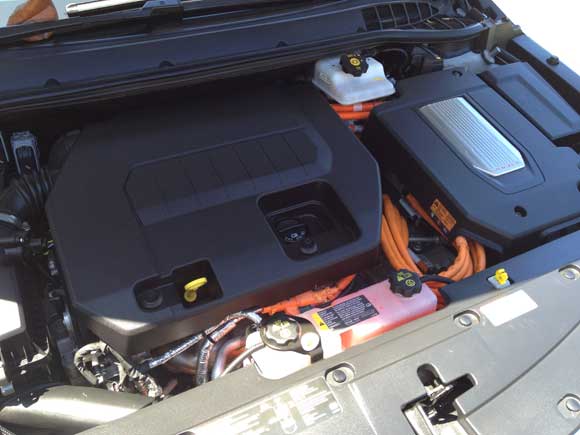 The Volt will run off the battery then switch to gas which can help recharge the battery. You can take this on long road trips and never plug it in but of course plugging in the vehicle will give you the greatest mpg. We found the process to be a bit cumbersome but it does run on 120V so any plug in your home should work. It will also charge faster at 220V so it might be worth it to upgrade your box.
We wish the backseat had a center seat but instead the battery takes up that space so this is a true four seater. The trunk has plenty of room and the site lines were great all around.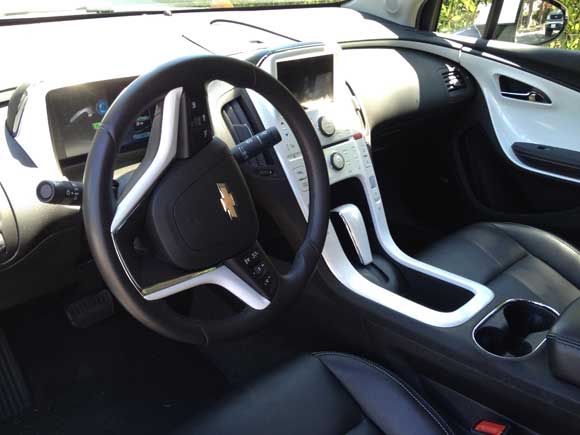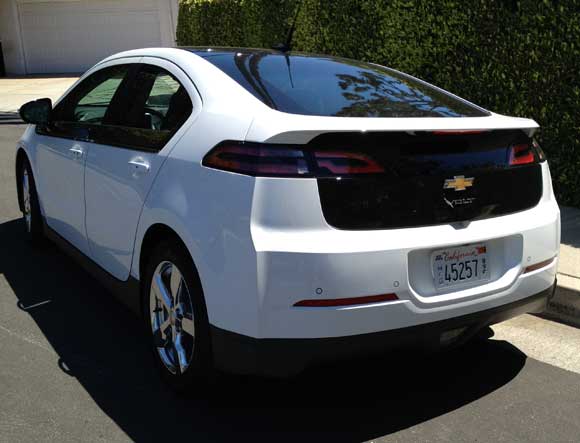 We would definitely consider this car if we had a long commute as it will save you big time at the pump and as more and more charging stations pop up you'll have more opportunities to keep this car juiced up at all times.