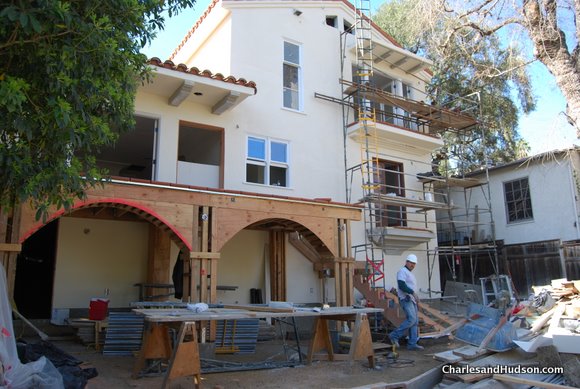 Today we had a unique opportunity to tour the This Old House Los Angeles House Project. It's the first house project that This Old House has taken on in LA. Hard to believe since they've been at it for more than 30 years and have done two homes just up the PCH in the Santa Barbara area.
The home is a 1930's Spanish Colonial Revival style home that sits a stones throw from the Silver Lake reservoir. The renovation is being led by the This Old House crew of experts as well as Angel Leon and his firm Home Front. The plan consists of expanding on the original 1,500 sqft by blowing out the back and opening up the kitchen and adding another level that includes two bedrooms that sits only above the rear of the home. The back of the house would also incorporate 3 separate outdoor deck areas to take in the views of Silver Lake. This addition would bring the size to roughly 2,400 sqft. A modest number considering the size of some of today's remodels.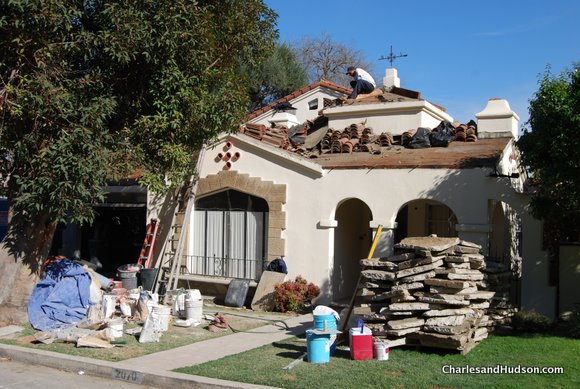 By only adding the second floor to the back of the home they've saved some neighbor views and from the front of the house you don't see a tall roofline, only the first floor with the second floor peeking over that.
The homeowners have stressed that they want to reuse as much of the building materials as possible and also recreate the original design elements in every area of the home. This is most evident in the archways throughout the home that have even been built into bath and shower areas as well as kitchen cabinet supports that match outdoor corbels. Angel and his crew have also retained elements of original lighting, door trim and canvas covered walls and ceiling medallions.

They are about 3-4 weeks from completing this project and if you've been following along on the This Old House webcams you've been able to monitor the progress. Starting this Thursday, Jan 27th the new LA season will premiere on public television so check your local listings for times in your area.
Enjoy the photos.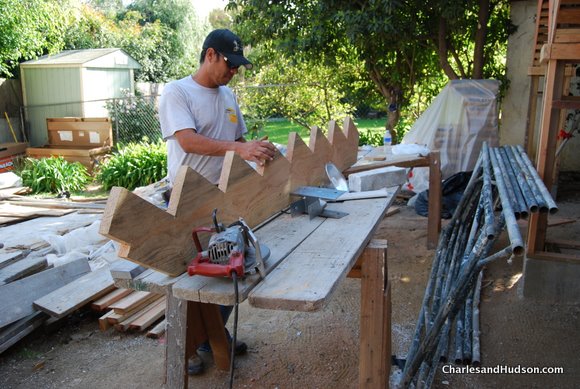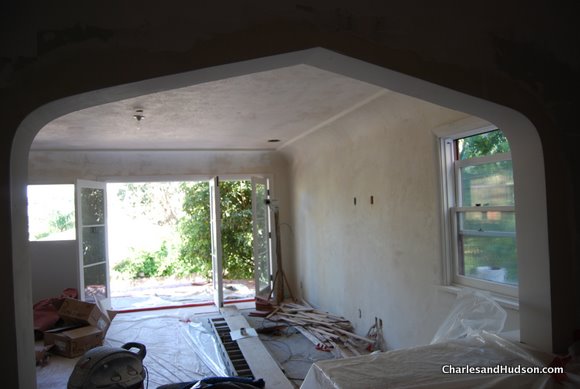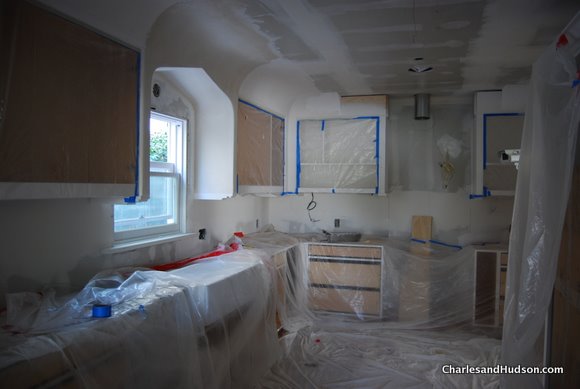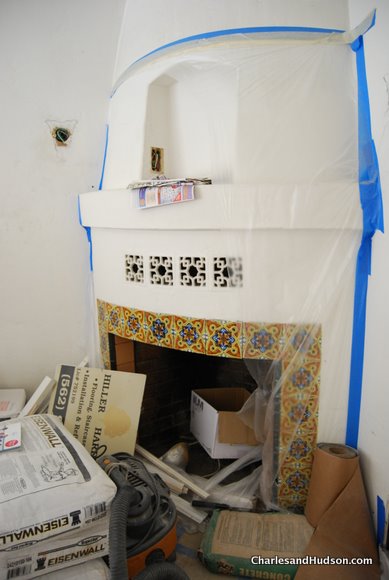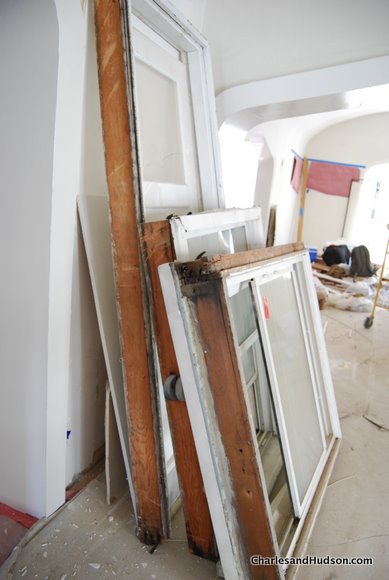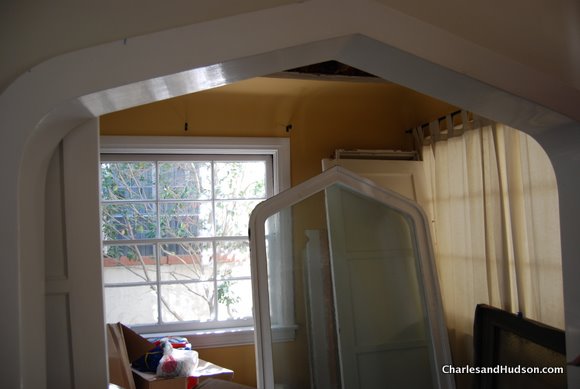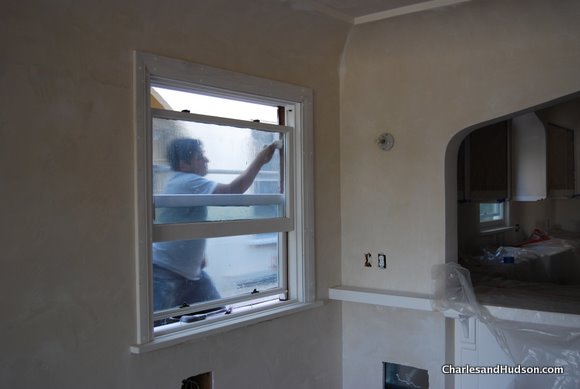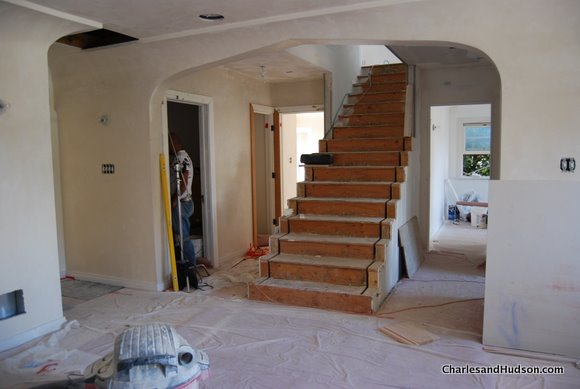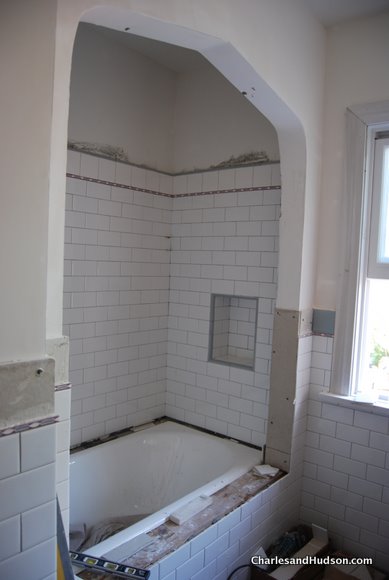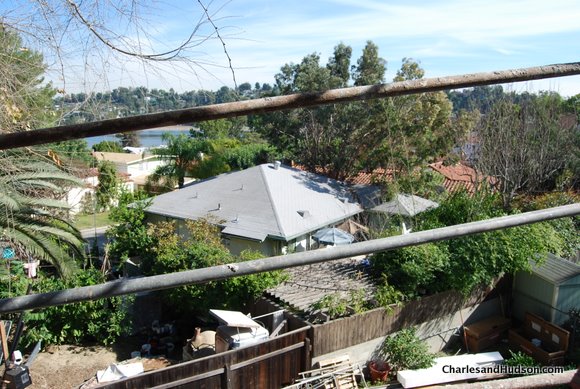 View more photos