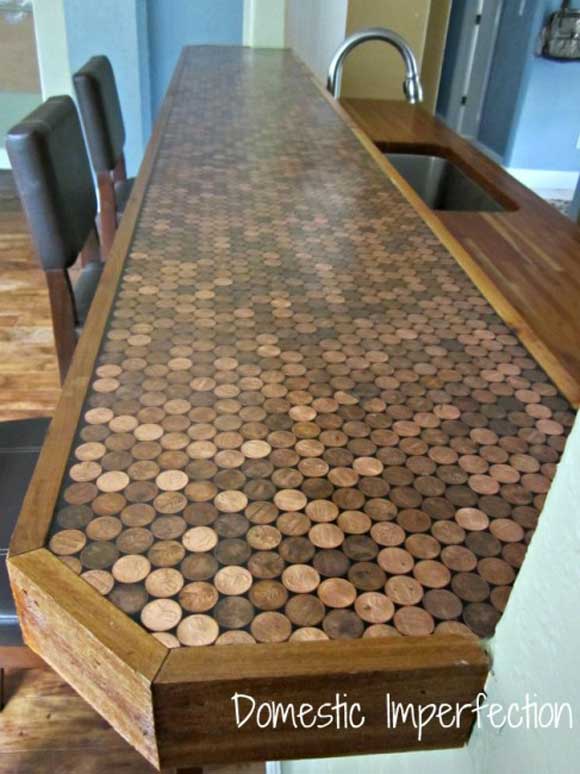 Pardon the pun but I couldn't resist. Our friends at One Project Closer have asked me to be a judge for their Before and After contest. I'm up this week and although it was tough to choose from all the great projects, one in particular stood out.
From the blog, Domestic Imperfection, comes an unusual project with eye-catching results. I'm not sure if it was the detail or time involved that appealed to me but it's not everyday that you see a home made penny countertop.
Ashley deserves much praise for this project as she documents the process of selecting shiny pennies (cashing in $50 for pennies at the bank) and then washing them, cutting the pennies to fit the edge of the countertop, gluing individual pennies to the side, finally popping epoxy bubbles.
It was definitely worth it and a huge improvement over their previous countertop and is a great conversation starter at every party.
Now for some of the great photos from the penny countertop project.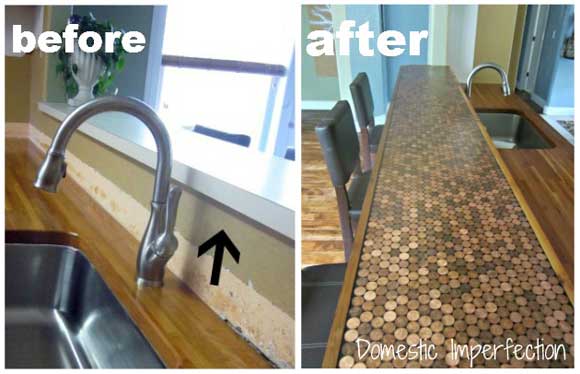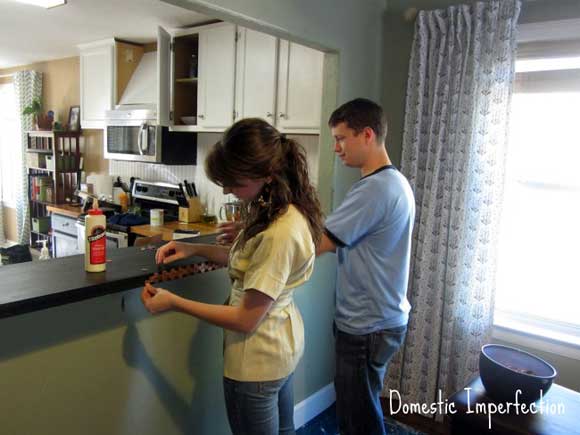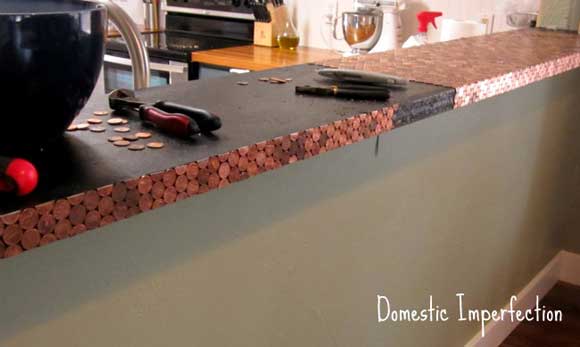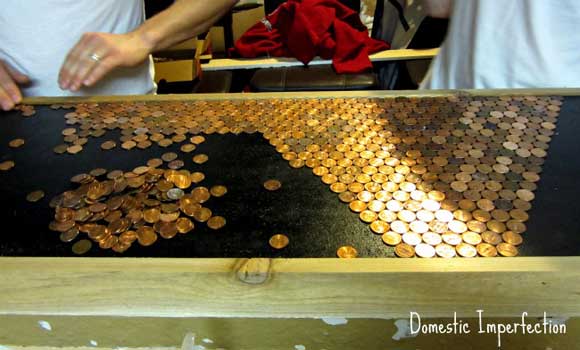 Thanks to One Project Closer for setting up this contest and congratulations to Domestic Imperfection who will win $50 GC to Lowes, Home Depot or Amazon. One Project Closer will also make a $100 donation to Habitat for Humanity in their honor, plus, they're entered for a shot at an additional $150 gift card at the end of summer. Habitat for Humanity is a great organization and we have been proud to work with them in the past.
This contest continues through the end of summer and you can submit your project here.