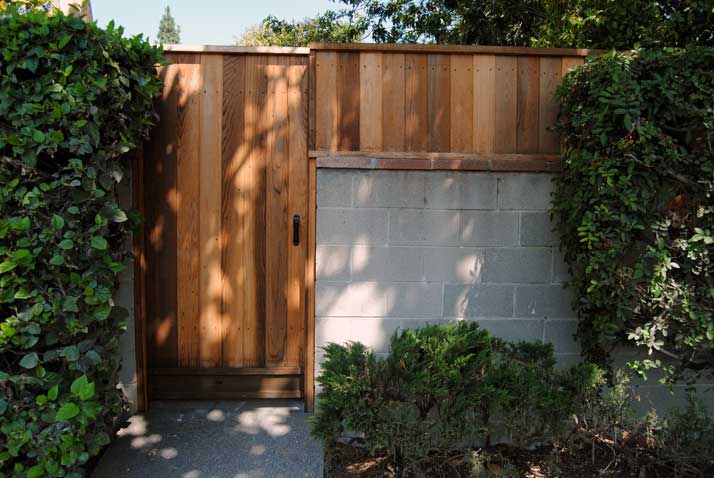 Last year we installed a redwood fence extension to the top of our brick wall and upgraded our back gate. The fence serves as a great privacy buffer and was a much better option than laying more bricks.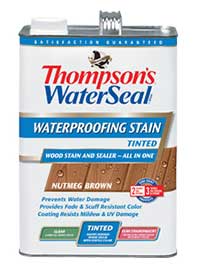 At the time of install the fence was sprayed with Thompson's waterseal which has served to protect it well this year from the sun and rain. Although we like the look of the redwood color it has faded a bit and we feel the fence needs a new coat of sealant.
Thompson's has just introduced a new product to their line of waterproofing exterior wood stains. They now offer tinted waterseal waterproofing stain that is available in cedar, desert brown and nutmeg. We chose cedar for our fence as it wouldn't be such a drastic change to the current faded redwood and we simply love the look of cedar.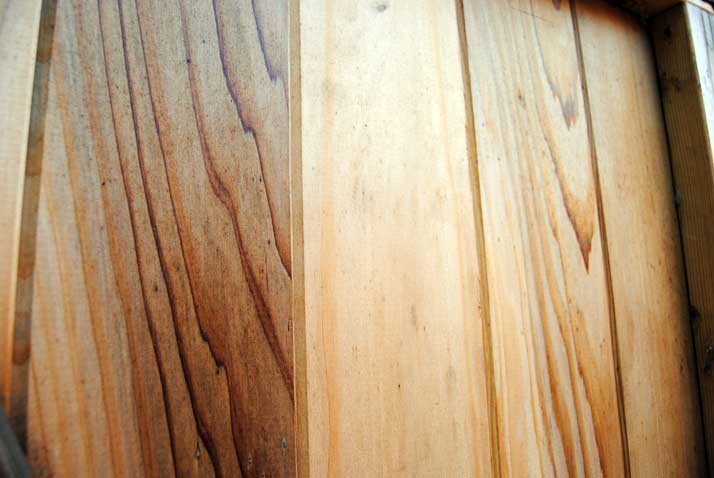 Here are a few guidelines for use.
1. FOR EXTERIOR USE ONLY!
2. To ensure good penetration do not apply in direct sunlight or on hot days. Both surface and air temperature should be above 50°F and below 95°F.
3. Surfaces and substrates must be free of all mildew stains, dust, dirt, oil, soot, grease and other contaminates.
4. Surfaces must be thoroughly cleaned with a deck cleaner (like those in the Thompson's WaterSeal deck cleaner line) applied according to label directions and cautions.
5. Remove all existing loose, flaking or peeling stain. Failure to do so will result in continued flaking and peeling.
6. If surface is damp or wet from cleaning or weather, allow the surface to dry thoroughly (a minimum of 48 hours) prior to applying for optimal penetration.
7. The product is exclusively available at Walmart.