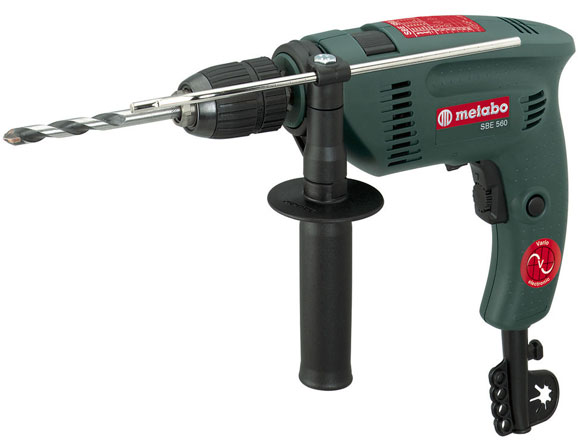 As the saying goes "you need the right tool for the job" and that not only includes the actual tools you use, but also applies to your clothing.
This week we're teaming up with Toughweld Workwear who are offering a Metabo SBE560 1/2″ Hammer Drill (retail value $183) to the lucky winner of our Giveaway.
You may ask why do I need a hammer drill I already have a drill? Standard drills are great for going into wood or metal, but for masonry jobs such as drilling into concrete or brick you'll need the functionality of a hammer drill as it not only spins the bit but punches it out providing more driving force. This power tool is a must-have for any serious DIY enthusiast, and if you win this contractor grade Metabo it will last you for years.
HOW TO ENTER
You can enter once-per-day and you've got two options! Enter both ways to double your chance of winning!
1. Leave a comment below saying Toughweld for safety and style.
2. Tweet this contest on Twitter with the words "Win a Metabo Hammer Drill from @Charles_Hudson @toughweld http://bit.ly/toughweld #giveaway"
note: Please don't add URL's or email addresses in the actual comment as it may go to spam. Make sure you provide a working email in the comment form so we can contact the winner.
PRIZE
One winner will receive a Metabo SBE560 1/2″ Hammer Drill (retail value $183).
Features:
* Variospeed Full-wave Electronic Speed Control – The speed can be varied from the lowest speed value to the maximum
* Aluminum die-cast gear housing
* Maximum speed controlled by adjusting dial
* Reversing switch
* Chuck – 1/2″ keyless
GIVEAWAY DEADLINE
We will select one random winner at 12 midnight EST on February 20th, 2011 and he/she will be notified immediately.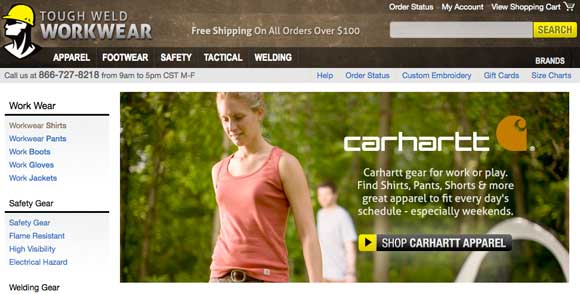 BONUS: EVERYONE WINS
Toughweld also wants to make sure you're outfitted in the proper work clothes of which they have one of the largest selections of quality work wear around. After you've filled your online shopping cart with the likes of Carhartt, Filson, Dickies and Under Armour, use the coupon code "Charles&Hudson" at checkout for 10% off your order.
Start shopping and saving at toughweld.com.
NEWSLETTER
Join our Email Newsletter for more Giveaways and Home Improvement Tips.
(we do not sell our lists to third parties and you can unsubscribe at any time)
We take no responsibility for the function or use of the these products
These products will be shipped in new condition.
Only residents age 18+ of the U.S. and Canada are eligible to win.
All rules are subject to change without notice.
Please review our Giveaway policy.