If you've never ridden an electric bike, what are you waiting for??? Riding an electric bike is like getting a nice push from behind wherever you go–who wouldn't love that!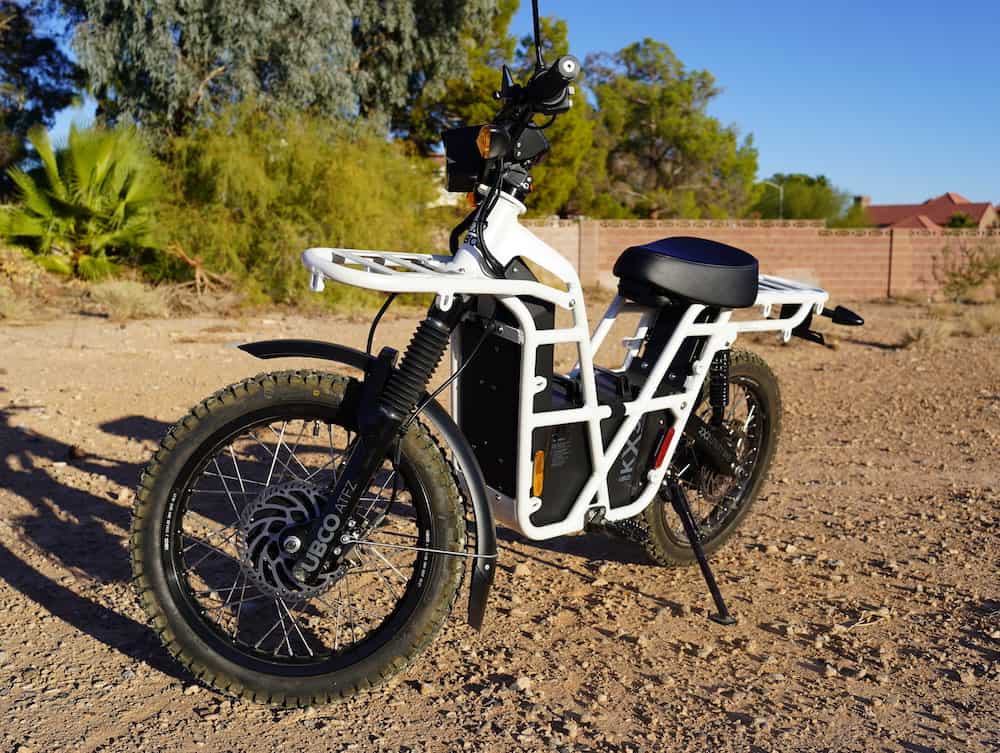 The UBCO 2×2 qualifies as an off-road electric bike and is specifically designed for use on rough, unpaved terrain such as dirt, sand, and rocks. The UBCO has wider tires with knobbly treads for improved traction on loose surfaces, as well as a strong, durable frame and components to withstand the rigors of off-road riding.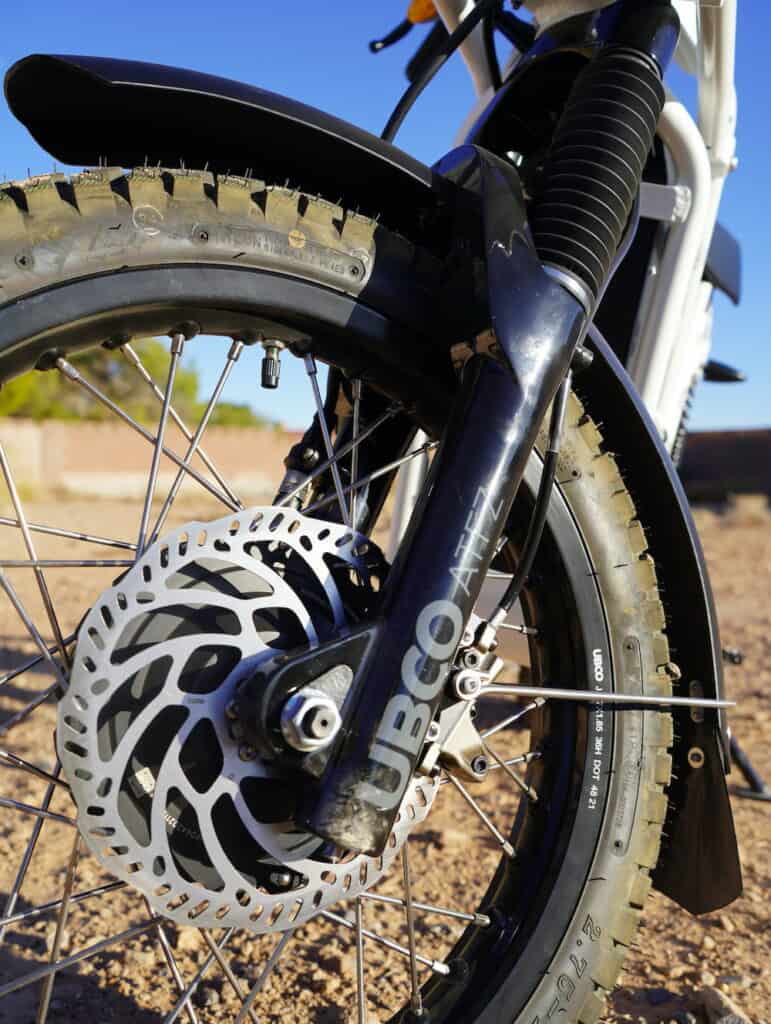 A full suspension system is found on the UBCO to absorb shocks and make the ride more comfortable, in fact the shock dampening is adjustable. Off-road electric bikes can be a great way to explore trails and rugged terrain without the need for a traditional mountain bike.
The UBCO 2×2 electric bike takes it a step further by powering the rear and front wheels for even more fun.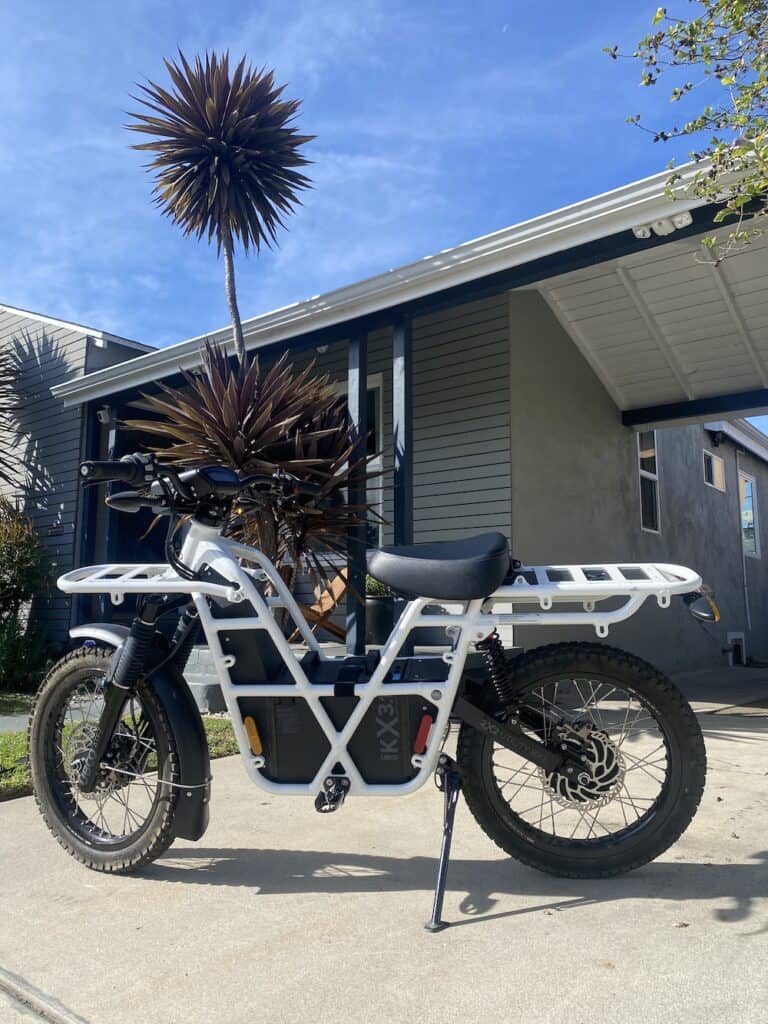 All-Wheel Drive Traction
2×2 power is a big deal. Two hub motors for each wheel make the UBCO nearly unstoppable. It takes a second to get used to, as with a standard dirt bike, the rear end cuts loose, but with the front wheel being powered you don't really get that drifting feel.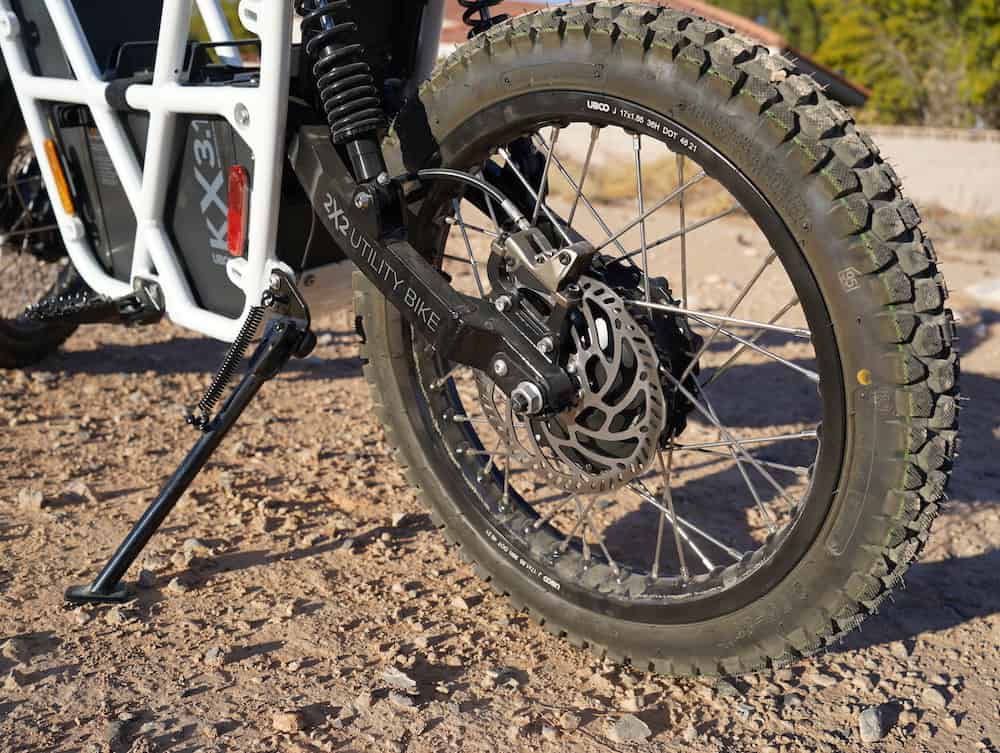 This all-wheel drive feature makes the bike more stable when driving over loose gravel and going uphill over dirt and sand. It's a feature that you quickly realize you've been missing all the years of riding dirt bikes. For novice electric bike riders, it will add an element of confidence to their riding.
Speed and Range
With a top speed of 30 mph and a range of 75 miles, the UBCO 2×2 is designed to take you beyond a quick trip to the corner market and can allow you to explore miles beyond your campsite or homestead.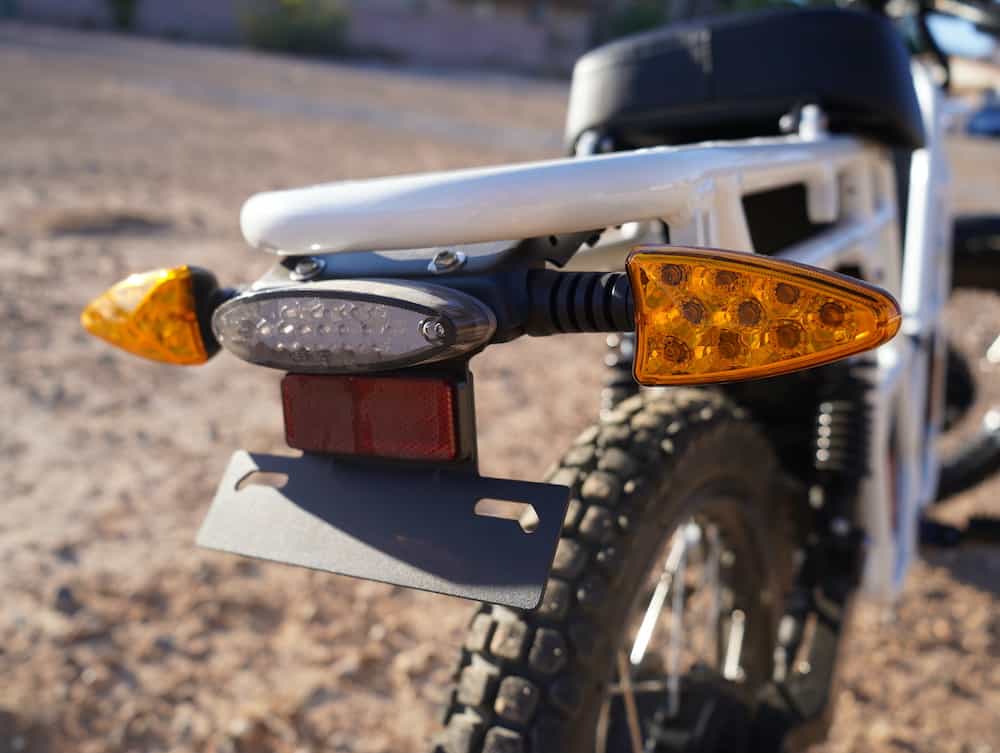 The UBCO abilities open a range of possibilities for finding remote campsites or accessing secluded areas with trails that are too small for vehicles but where a UBCO 2×2 could easily navigate.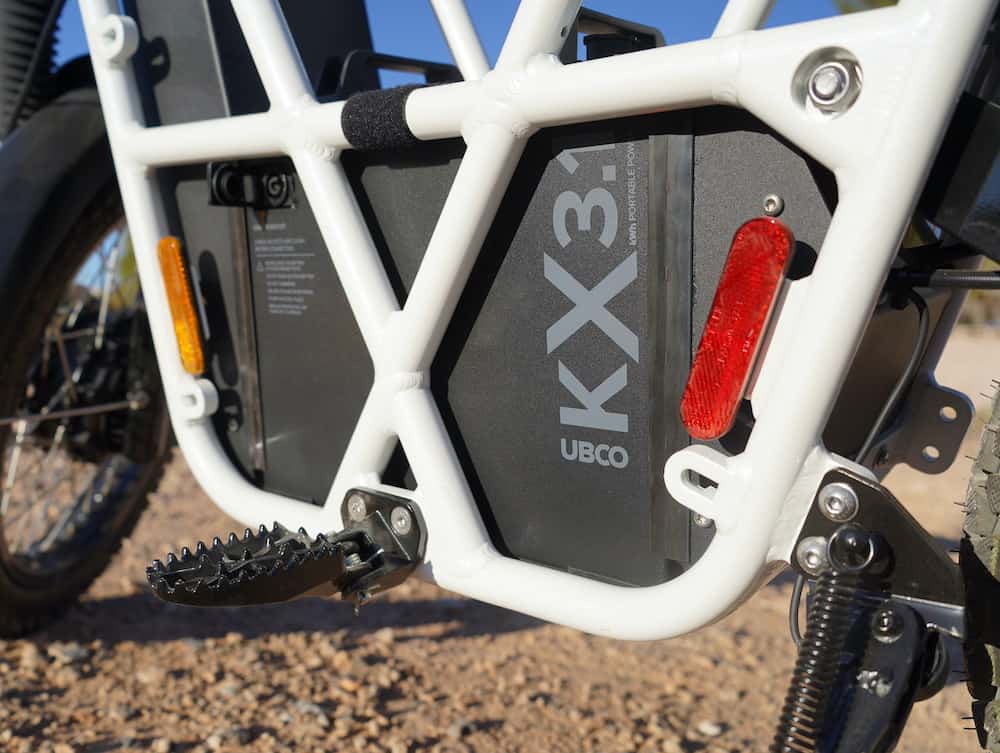 Cargo and Utility
The UBCO 2×2 Adventure Bike takes adventure to heart. With a load capacity of 330 pounds and 19 tie-down lugs, the UBCO is built for multi-day adventures out in the wild. This also makes it ideal for work situations on small farms and ranches.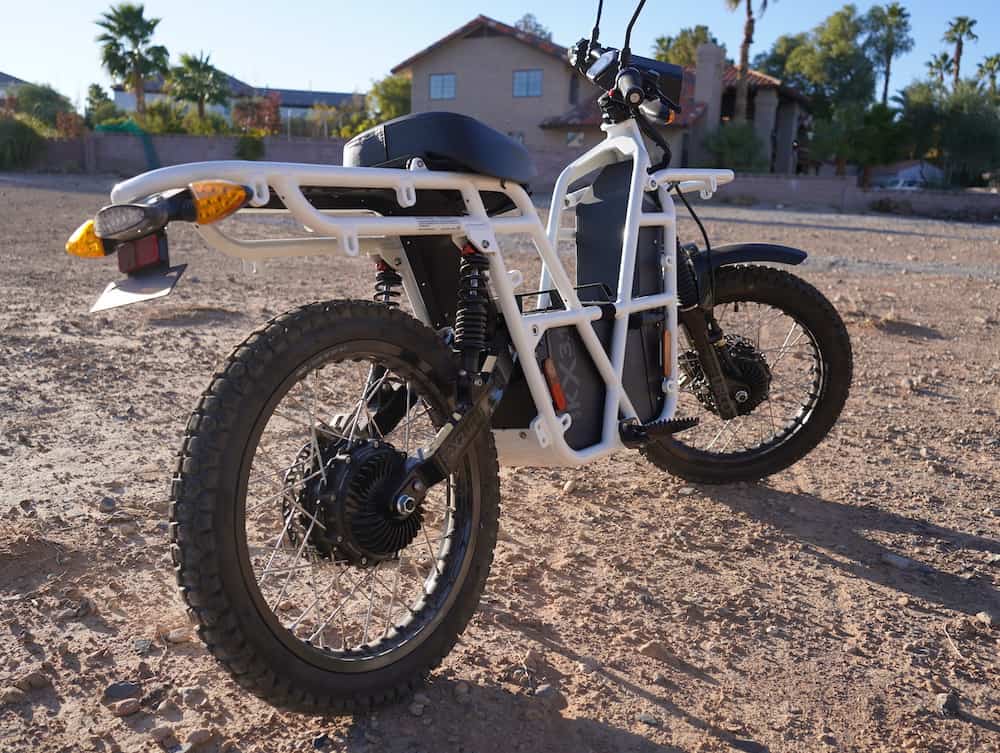 The UBCO could be the first electric bike built for overlanding!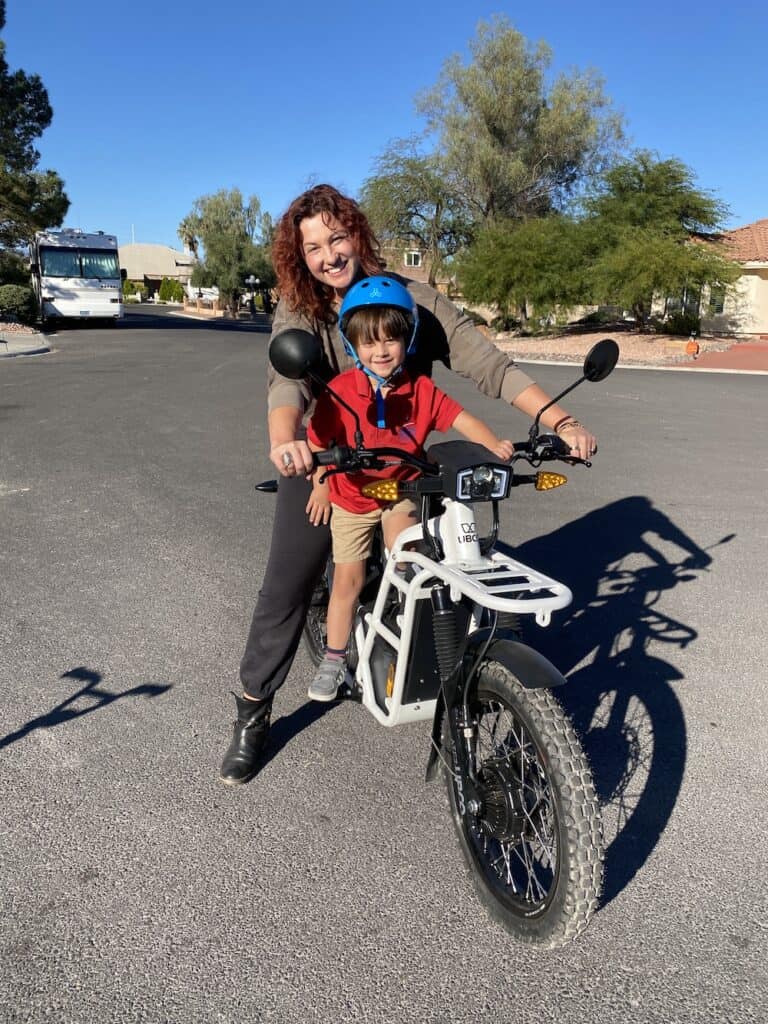 Accessories
The UBCO has designed many accessories for a factory fit on the UBCO. If you plan on traveling long distances with cargo, I recommend the front and rear cargo decks which will make it much easier to secure duffel bags and other gear. The hitch-mounted carriers are also great options for transporting your UBCO.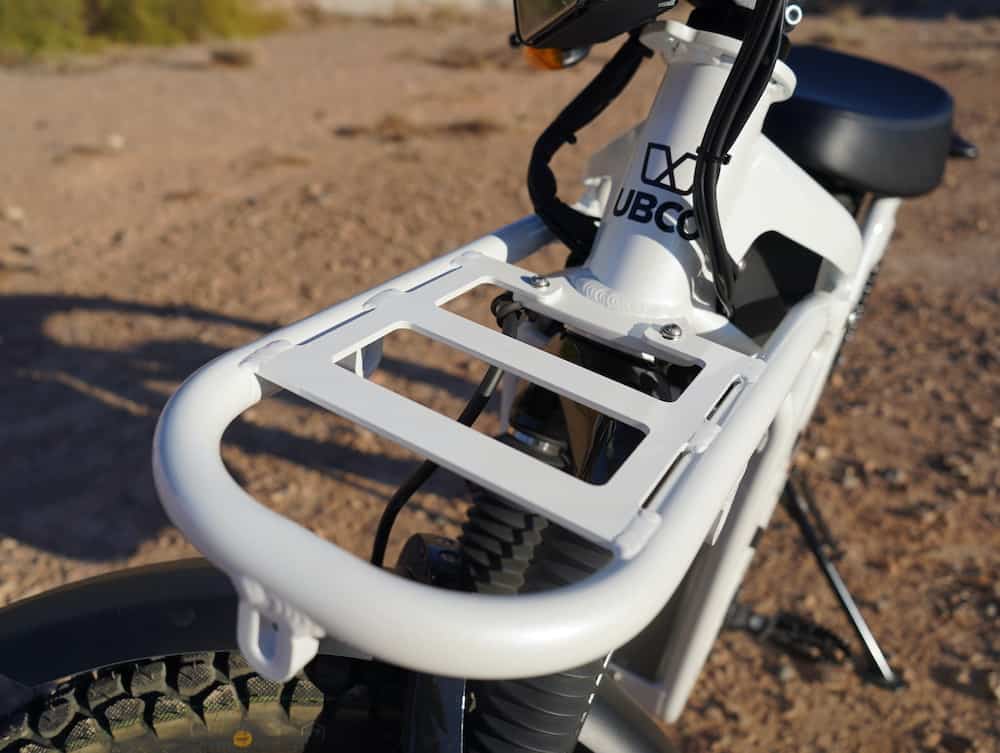 Cost
The UBCO 2×2 Adventure Bike in black or white costs $6,999. That's nearly double what other high-quality electric bikes cost, but the UBCO is more than 2X capable than a standard e-bike.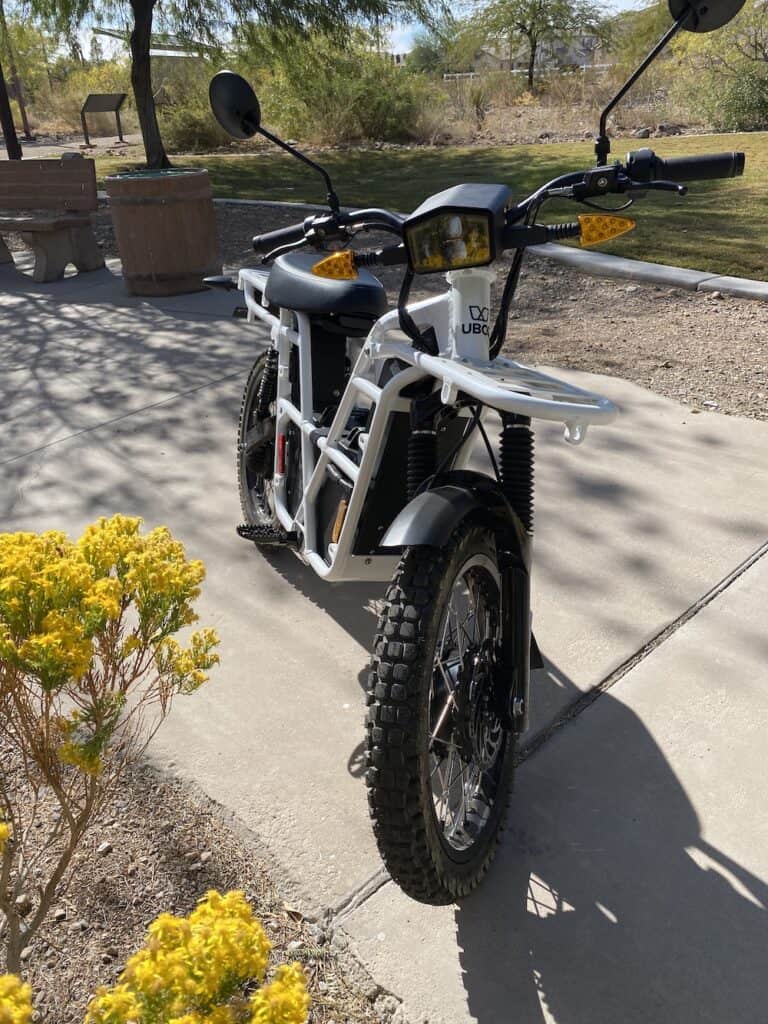 You also can't compare the UBCO to any fuel-powered dirt bike, as those require more maintenance, are messy, and cost more to maintain and use.
I thoroughly enjoyed my brief time with the UBCO and know that owning one is the gateway to experiences you will never forget.