The legendary Toyota Land Cruiser, renowned for its off-road prowess and durability, is returning to North America for the 2024 model year. After a three-year hiatus, the 2024 Toyota Land Cruiser returns to its rugged origin, captivating truck enthusiasts who seek adventure and wish to go farther and return in one piece.
I'm a Land Cruiser enthusiast, so being invited to the launch of the new cruiser is a dream come true. My first Land Cruiser was a 1989 FJ62 and I currently have a 1999 100-series Land Cruiser. After seeing the 2024 Land Cruiser I've come away impressed with the specs, look and feel, and overall vibe of the LC.
When you sit in the vehicle it feels like a Land Cruiser. There are traditional Land Cruiser touches throughout the vehicle which brings a comfort level to the truck that is hard to explain. From the window switches to the interior handles and steering wheel, this truck fits like a glove to owners of 80, 100, or 200 series owners.
But, this vehicle is not a continuation of the previous generations of Land Cruisers here in the US, but rather a reset to a vehicle that hearkens back to the earlier days of the Land Cruiser. Yes, it's known as the Land Cruiser Prado around the world, but that's a good thing as that vehicle is known for it's legendary off-road prowess.
The new Cruiser comes in at half the price of the previous models and returns with the boxy silhouette we all loved from the FJ60/62 models. There is no V8 or V6, but you'll find a punchy 4-cylinder turbo that should be plenty powerful for 90% of people.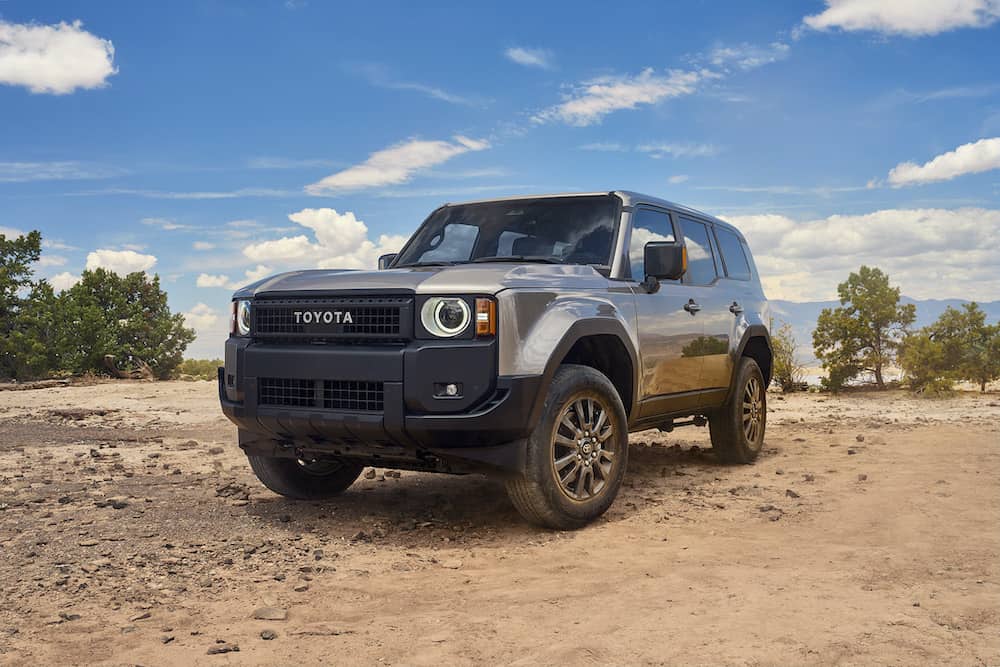 A Heritage-Inspired Design
Since its debut in the U.S. market in 1958, the Land Cruiser has evolved through various iconic models, from the classic two-door 40 Series to the fully-loaded 200 Series. In its latest iteration, the Land Cruiser stays true to its roots, returning as a high-quality off-roader at a more accessible price point. Built on the TNGA-F global truck platform, it boasts enhanced rigidity and is slightly smaller and narrower, making it more agile on the trails.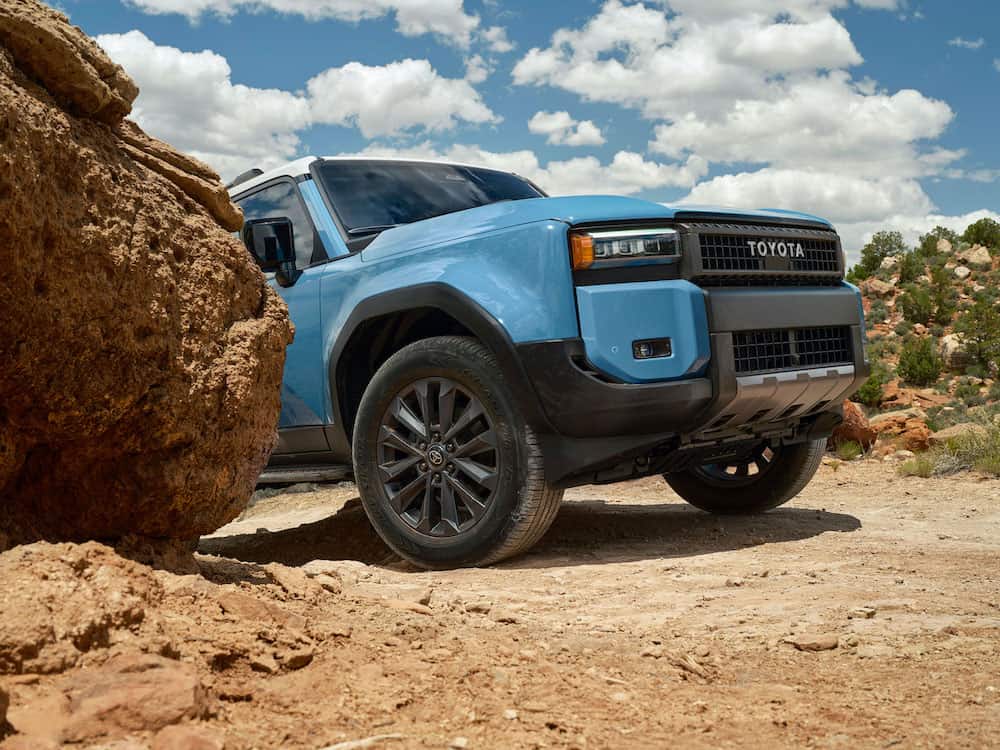 Powertrain and Performance
Under the hood, the 2024 Land Cruiser is exclusively powered by the i-FORCE MAX turbocharged 2.4-liter four-cylinder hybrid powertrain, delivering an impressive 326 horsepower and 465 lb.-ft. of torque. This hybrid setup combines efficiency with formidable off-road capability, providing truck enthusiasts with the power they need to conquer challenging terrains.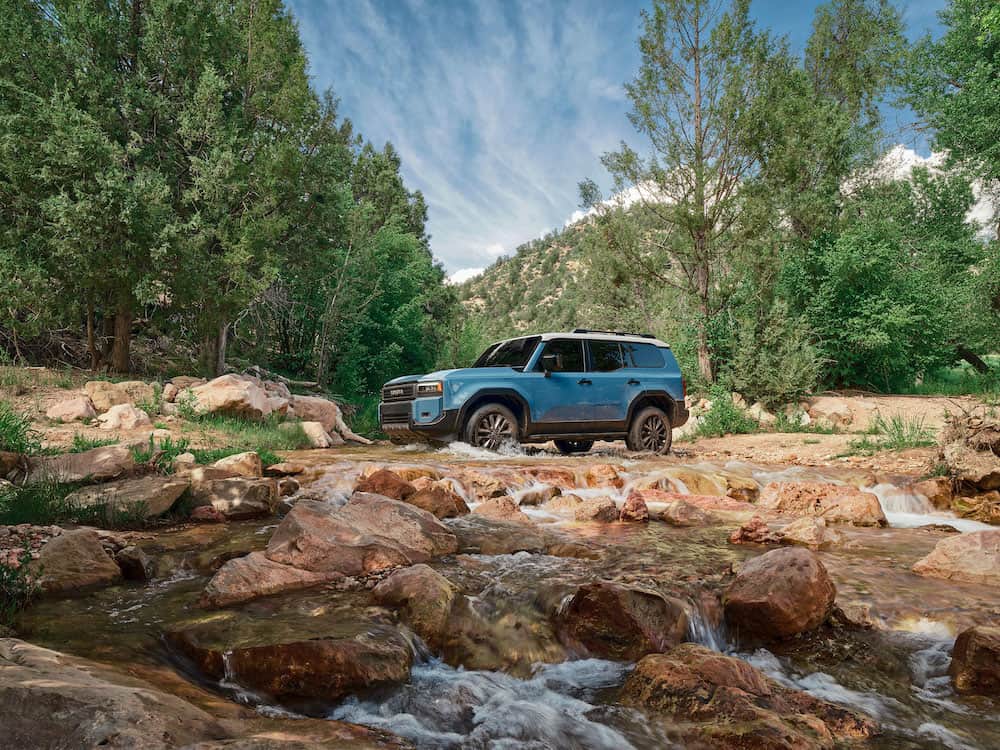 Off-Road Tech and Features
Land Cruiser's off-road tech is as remarkable as ever. The new front stabilizer bar disconnect allows for increased flex at the push of a button, improving its performance on rough terrains. The Land Cruiser has a full-time four-wheel-drive system, center locking differential, and electronically controlled two-speed transfer case with high/low range. The Multi-Terrain Select and CRAWL Control functions provide further control and stability while navigating mud, dirt, and sand.
Extreme off-roaders will also appreciate the electronic locking rear differential standard on all Land Cruisers. This can help split power 50/50 to the rear wheels for improved traction control on rough terrain.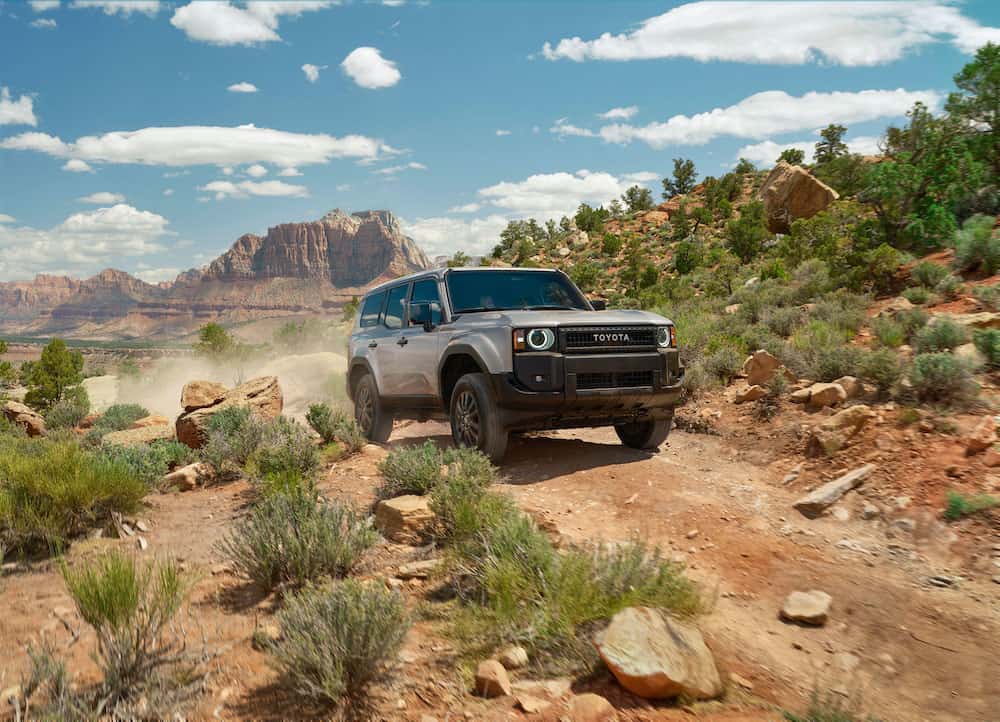 Exclusivity of the First Edition Grade
For North America, the Land Cruiser's First Edition grade is limited to 5,000 units, allowing truck enthusiasts to own a truly exclusive vehicle. This edition includes round heritage LED headlamps, roof rack, rock rails, and an exclusive interior design.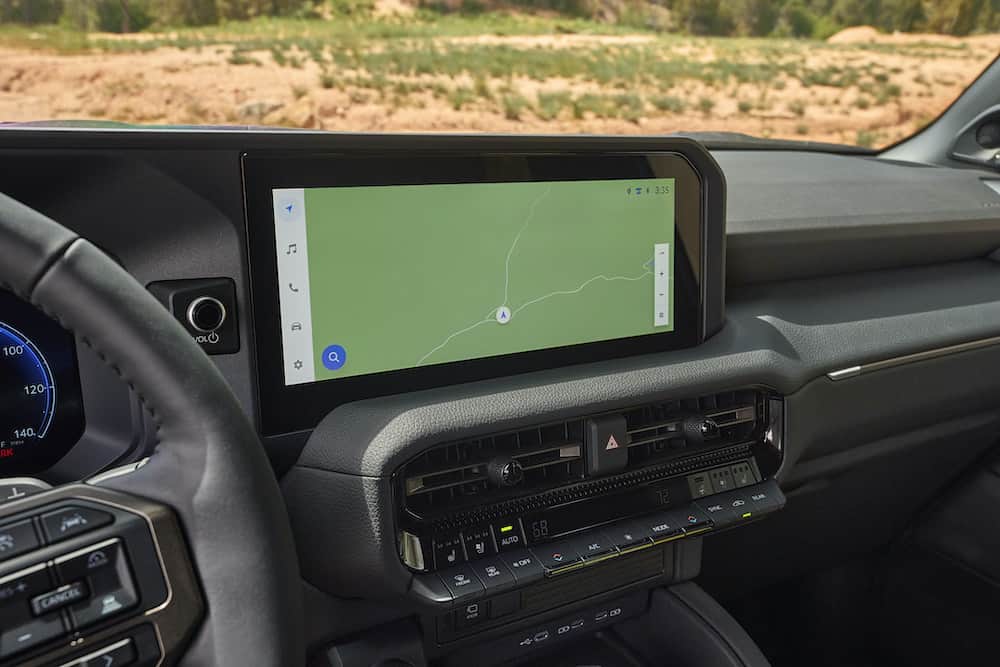 Connected and Customizable
Inside, the Land Cruiser 1958 model features black fabric seats and an 8.0-inch touchscreen displaying Toyota's latest Audio Multimedia system with wireless Apple CarPlay and Android Auto compatibility. The Land Cruiser grade upgrades to a 12.3-inch multimedia monitor and an available 14-speaker JBL premium sound system. Land Cruiser owners can customize their vehicles with over 100 Toyota Genuine Accessories and Associated Accessory Products, including off-road recovery gear and storage equipment carriers.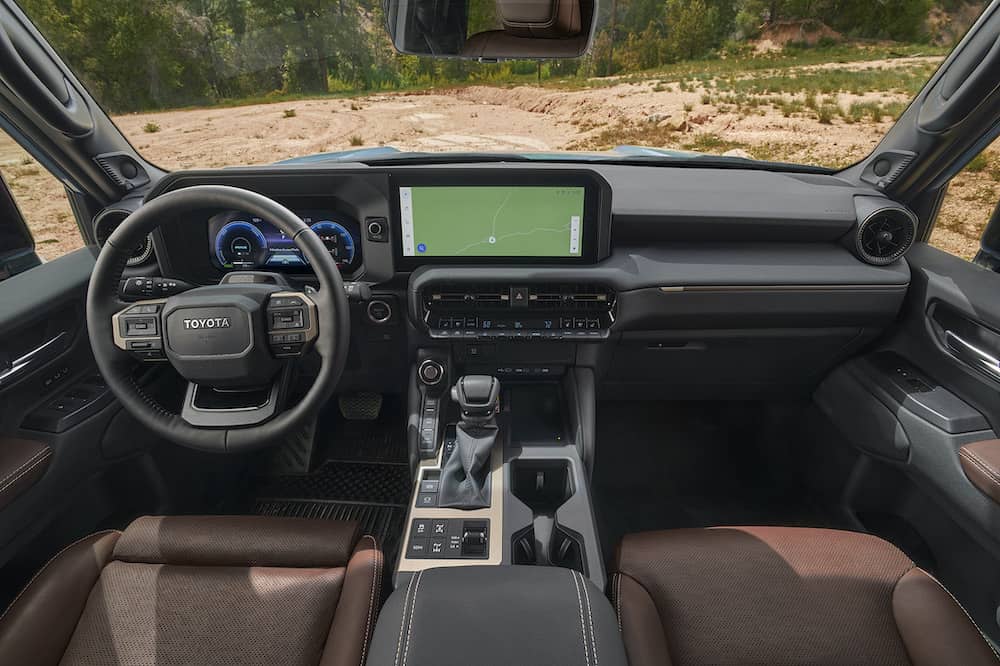 Enhanced Safety with Toyota Safety Sense 3.0
Safety remains a priority with the Land Cruiser equipped with Toyota Safety Sense 3.0. The suite of active safety and convenience features includes Pre-Collision System with Pedestrian Detection, Lane Departure Alert with Steering Assist, Full-Speed Range Dynamic Radar Cruise Control, Lane Tracing Assist, Road Sign Assist, Automatic High Beams, and Proactive Driving Assist. These enhancements provide improved detection capabilities and a more intuitive driving experience.
Beyond Zero Vision
In line with Toyota's commitment to a carbon-neutral future, the Land Cruiser wears the Beyond Zero badge, signifying its hybrid powertrain. As part of Toyota's electrified lineup, Land Cruiser offers truck enthusiasts the opportunity to reduce their carbon footprint while exploring nature's wonders.
What's Missing?
The beloved rear split tailgate is gone. This feature has been a trademark of all Land Cruisers, but at least the rear window hatch opens, but sadly we'll no longer have a nice platform to stand on or eat from.
There is no third row. The cruiser is just a five-seater which will differentiate it from the Sequoia and the GX550. So if you have a larger family the Cruiser might not be for you. A third row would honestly be a bit tight in this vehicle.
The 2024 Toyota Land Cruiser is set to arrive in the U.S. in the spring of 2024, starting in the mid-$50,000 range. Wait and see how the new Land Cruiser is positioned compared to the new 4Runner, which promises to be just as big a launch.
2024 Toyota Land Cruiser Photos