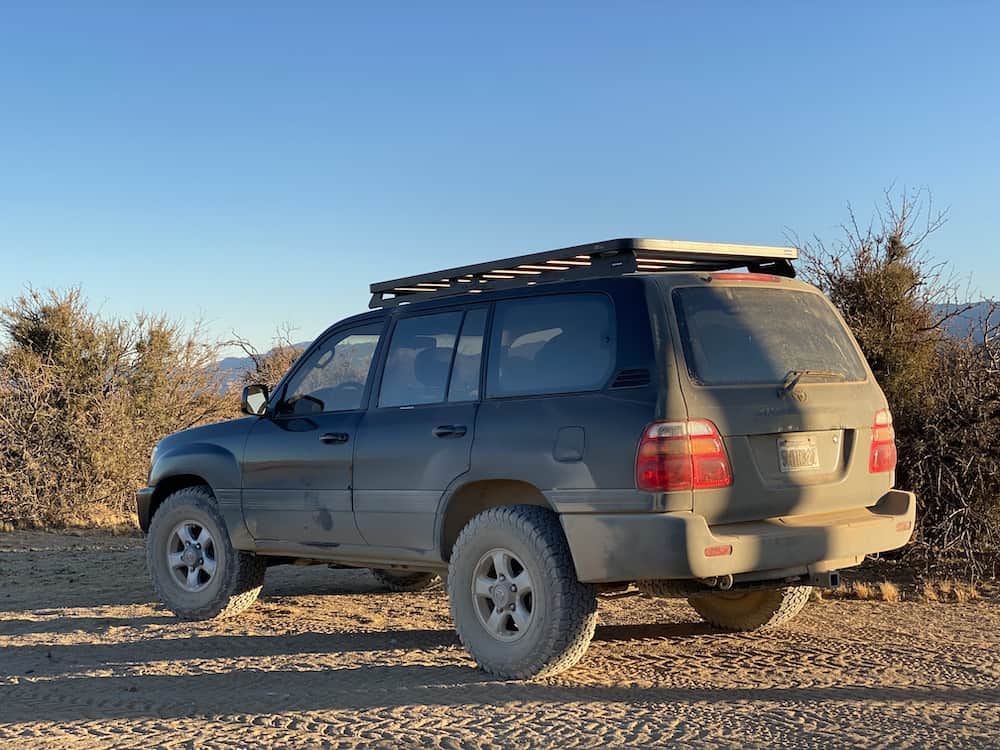 Front Runner roof racks are designed and built for South African safaris, but perform just as well in any city environment, and look great doing it.
I recently installed a Front Runner Slimline II roof rack on my 100-series Land Cruiser. After tires, it was the first major mod that I knew I needed to have. The Land Cruiser is great, but I'm used to having a truck bed that can be used to haul anything. I need that same utility for my Land Cruiser for hauling lumber from Home Depot, to piling up gear for weeklong camping trips with the family.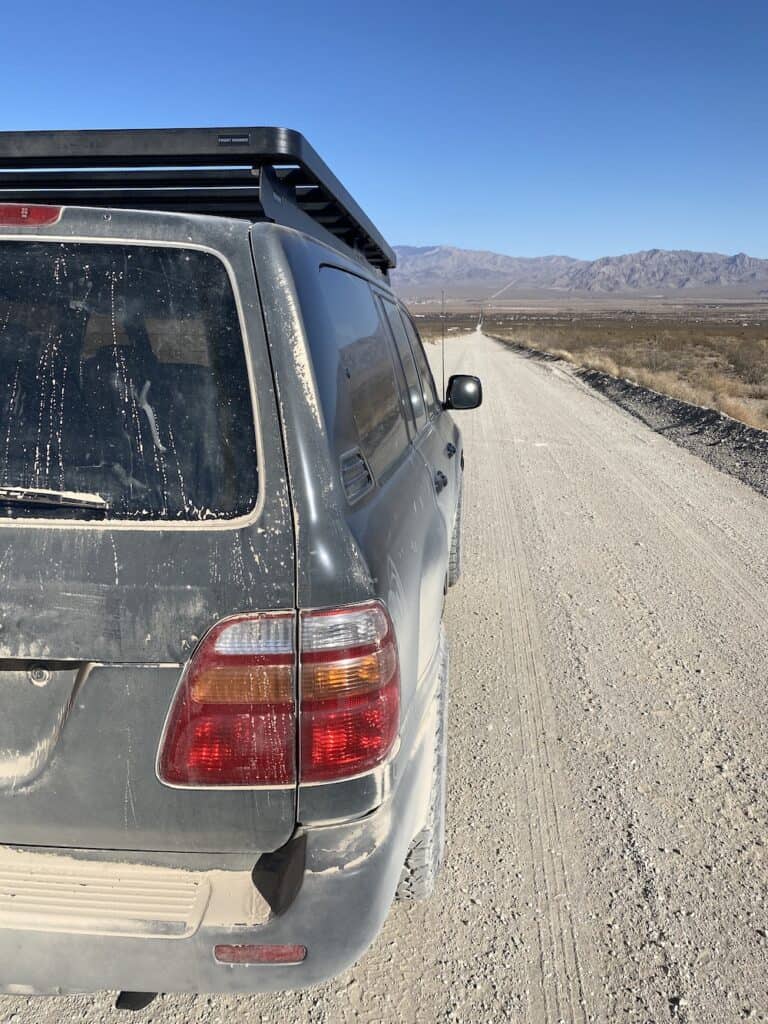 I'm fortunate to have the US operations of Front Runner in my backyard up in Agoura Hills. They've got a beautiful showroom where they display and demonstrate all of their equipment.
After having great success with the Front Runner rack on my 1989 Land Cruiser, getting set up with the Front Runner on my new 100-series was a no-brainer, here's why.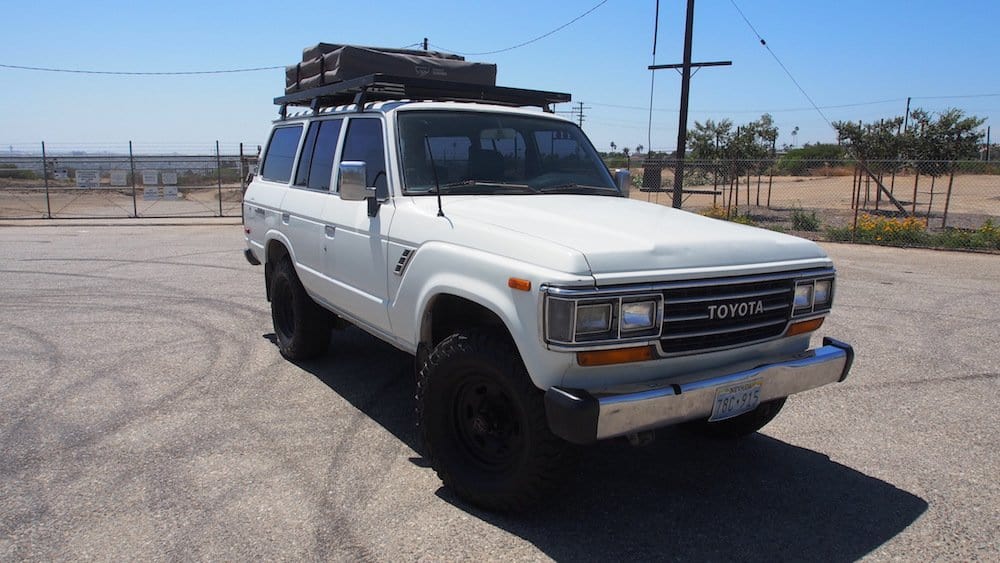 South African Heritage
Front Runner Outfitters was founded in South Africa with the grueling African bush as a testing ground. If a Front Runner rack can thrive in Kruger Park, then it will have no problem handling Moab or the Rubicon.
With safari adventures baked into the DNA of the company, Front Runner must develop each product to meet the demands of adventurists going on months-long overland journeys or weekend ski trips.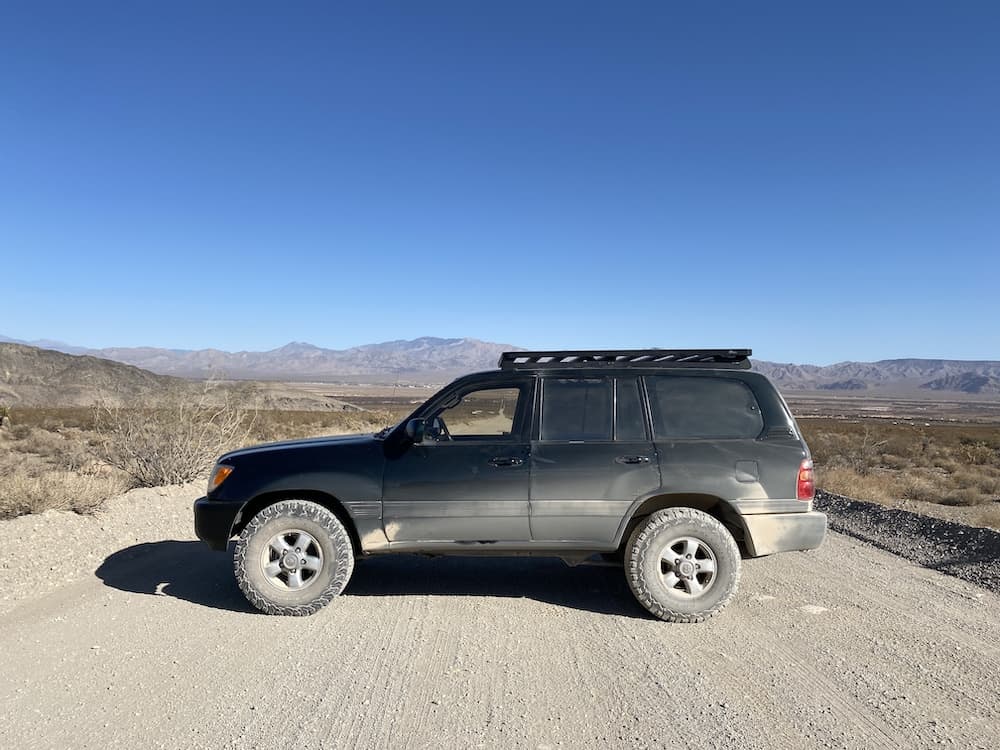 They ship most US-bound products from here and have a knowledgeable group of outdoor enthusiasts who can help answer any question you have about what gear you'll need to outfit your vehicle. Most of the crew there are avid overlanders and it's definitely worth a visit to see all the different rigs in the parking lot.
Slimline II Roof Rack
The Front Runner Slimline II roof rack is the foundation of their vehicle adventure system. A Front Runner rack can transform your car, truck, or SUV into a do-it-all adventure mobile.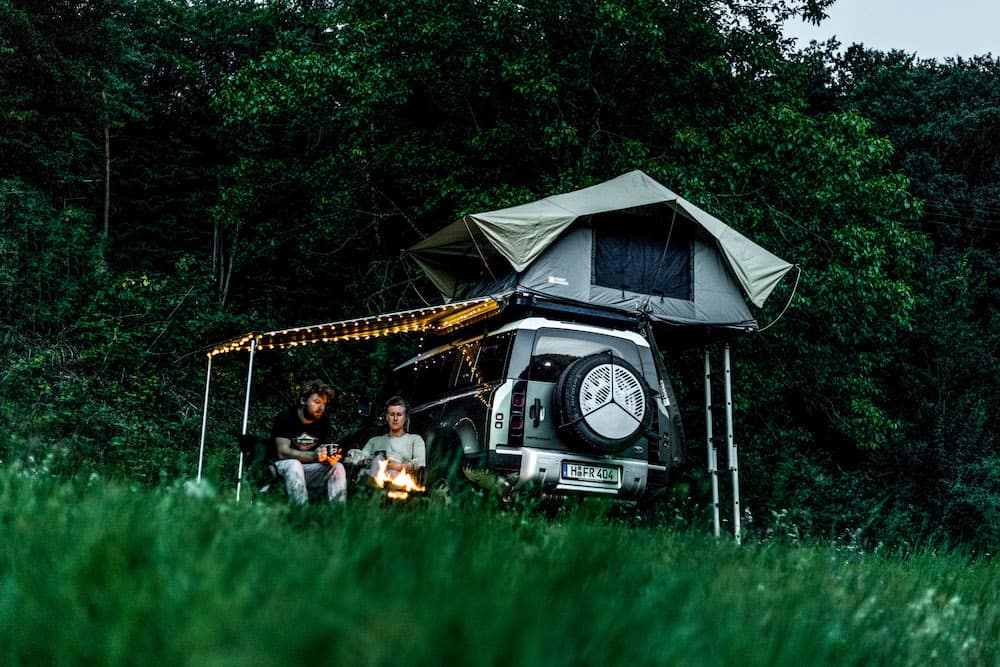 The Slimline II roof rack is constructed of black epoxy powder-coated T6 aluminum and 3CR12 stainless steel. The ideal materials to provide a great strength-to-weight ratio and are durable enough to withstand heavy-duty use, corrosion, and water damage.
The Slimline II is available on over 50 vehicles, and with over 200 accessories for almost every outdoor pursuit you can think of, this rack is capable of adapting and growing with your interests.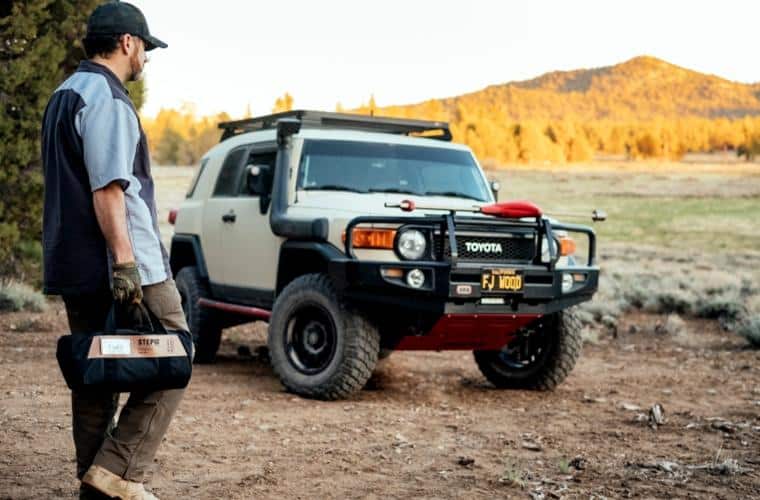 As I mentioned the Slimline II was the first major mod I did when outfitting my 1989 Toyota Land Cruiser FJ62. I had been running a pair of Yakima crossbars, but they ultimately limited in what they can handle. I needed a more robust rack to support a rooftop tent, and the Slimeline II was perfect for that. The rooftop tent quick-release latches made it super easy to install or remove a tent.
The install of my new rack on my 100-series went smoothly with the help of clear instructions as well as this video from Brady Adventures.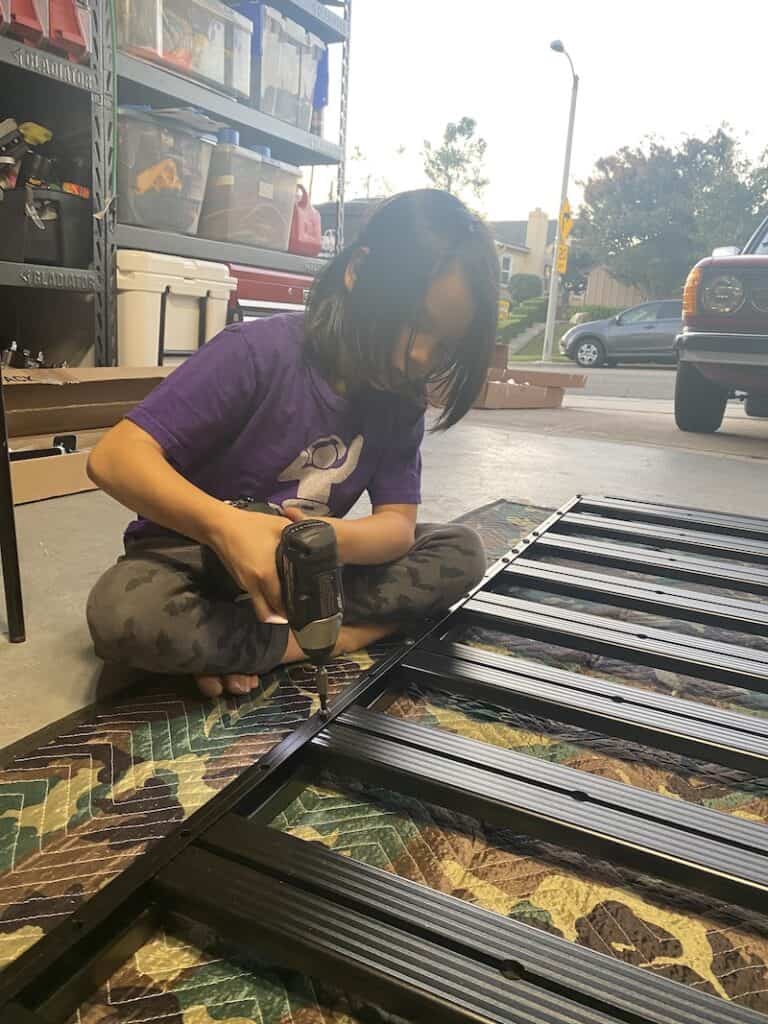 The install was really straight forward and my son helped with the initial layout and build of the rack. Removal of the factory rack was easy and fortunately my California vehicle has zero rust, so all factory bolts came out easily and there was no corrosion to clean out.
As a bonus, the truck with the rack installed fits in my garage! My wife's 1983 Mercedes-Benz 300D lives in the garage, but it's good to know that I can sneak in the front end when I need to do some work.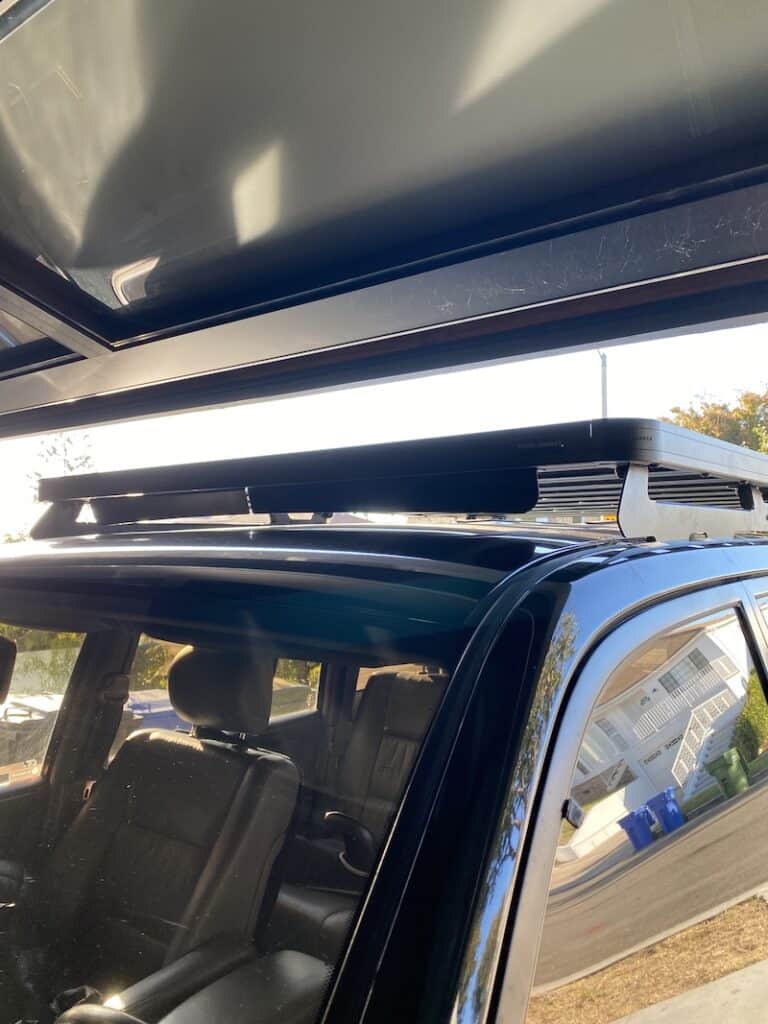 Over 55 Accessories
Front Runner makes it easy to just buy and use their bolt-on accessories, but you can get creative with attaching any type of gear.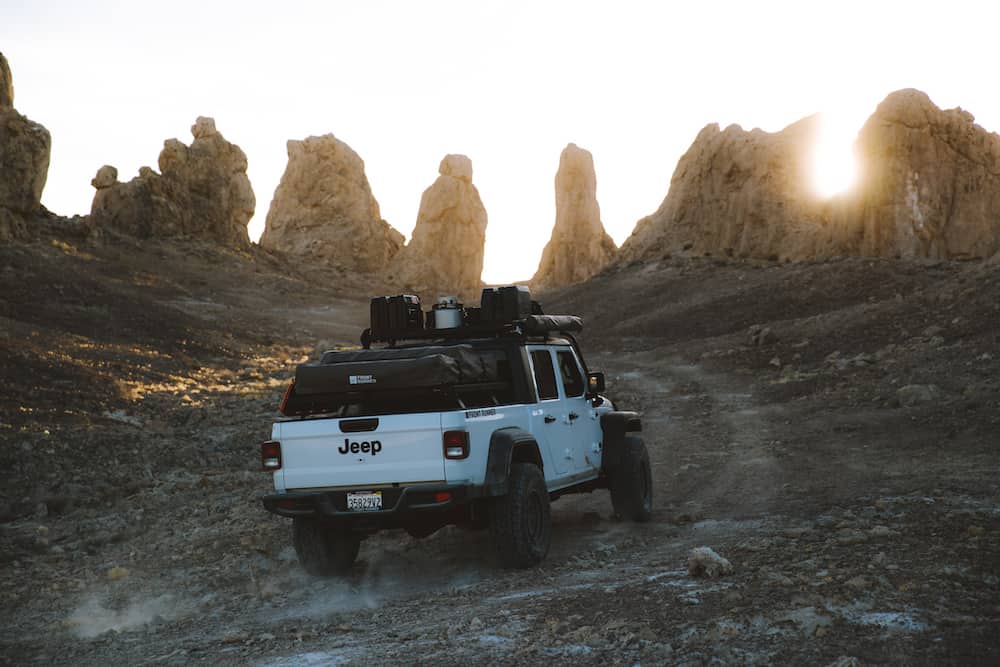 My first priority was installing the surf and paddleboard racks which bolt securely to the rack using their patented t-slots which allow for unlimited placement using standard 8mm bolts. The beauty of the t-slots is that you can safely and securely attach almost any type of gear or storage accessory.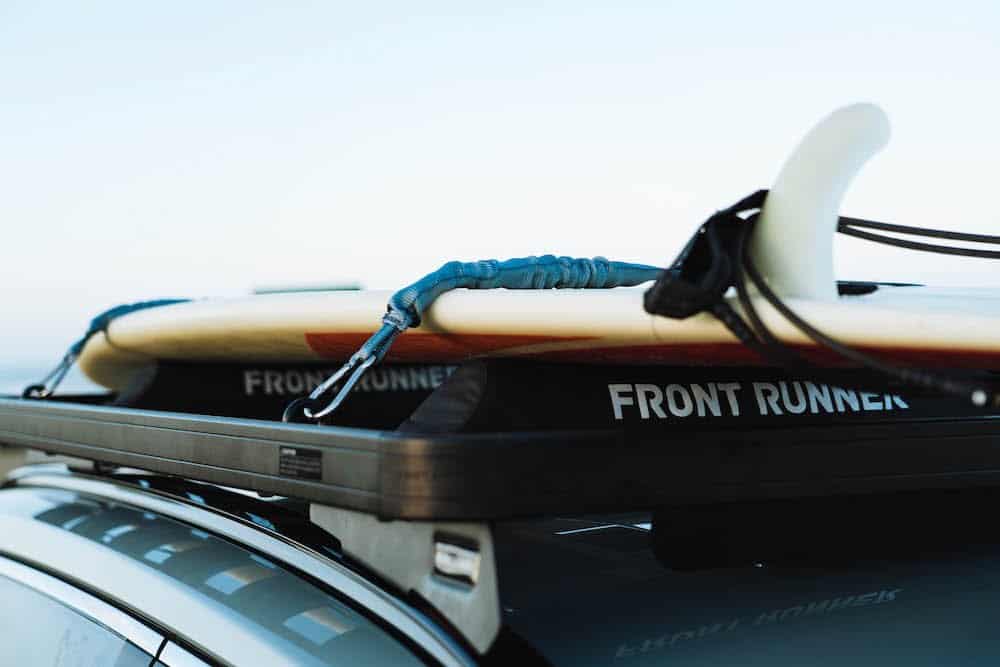 The Front Runner eye-rings paired with scratchit tie-downs, make securing any load a cinch (literally). I also picked up a set of the shorter scratchit tie-downs for smaller pieces of gear.
If Front Runner is out of stock on any of the bolts, you can check out Bolt Depot which is a less expensive option. Amazon has the eye-rings as well as black knobs to help secure any type of gear, including their awesome Wolf Pack storage boxes.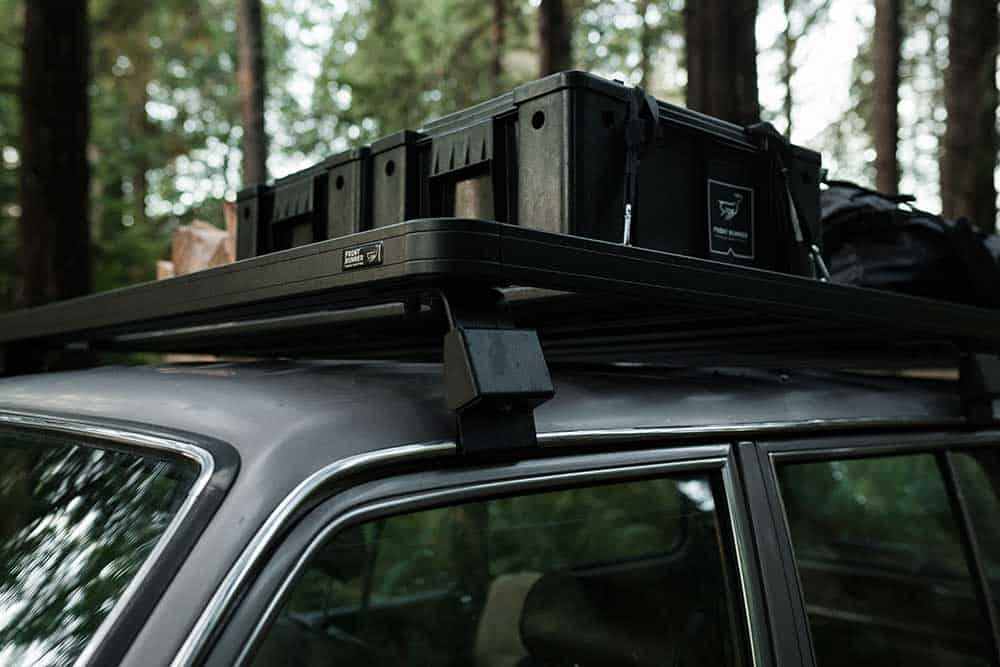 I'm excited to add to my accessory kit over time with gear for camping, overland trips, and kayaking.
Follow my 100-series build here and on Instagram.