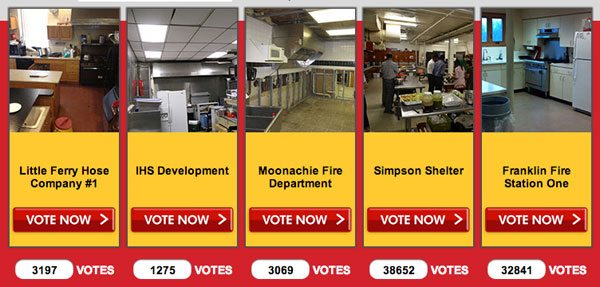 A couple months ago we helped put out the call for Rescue Remodel nominees who would be in the running to have a $25,000 kitchen makeover from IKEA and Family Handyman.

The finalists have now been selected and although all five are deserving only one can win.
Visit http://www.rescueremodel.com/ to vote and you have until March 30, 2013 to choose your favorite. The winner receives a custom kitchen featuring everything from cabinets and appliances, to cookware and food storage. All of this will help the winning organization better serve their community.