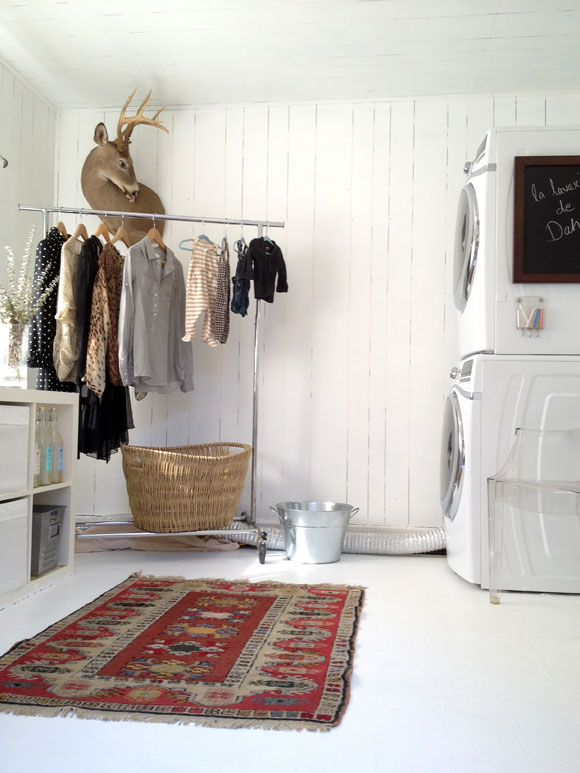 One of our most popular articles this year was our laundry room makeover. We are fortunate enough to have a separate laundry room area but it was in bad shape and we needed to give it a fresh look and bring the appliances and furniture up to date.
Many people have asked why we chose to go white and the answer is simple. It was the best choice to give a room the brightest and cleanest look which is a feeling we wanted for our laundry room.
Painting
We painted the ceiling and floor and we could have coordinated some fun colors but white was the easiest to apply.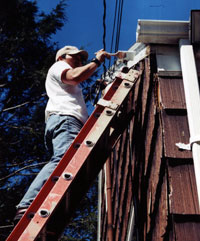 We needed to cover brown wall and ceiling panels and red tile so the primer coverage was very important. We also couldn't resist having a little fun once we got the room white.
Appliances and Furniture
We kept the white theme for our appliances as our Whirlpool washer/dryer were extra white and in a room with white walls, floors and ceilings the units don't look as big as they normally would and blend in so much better.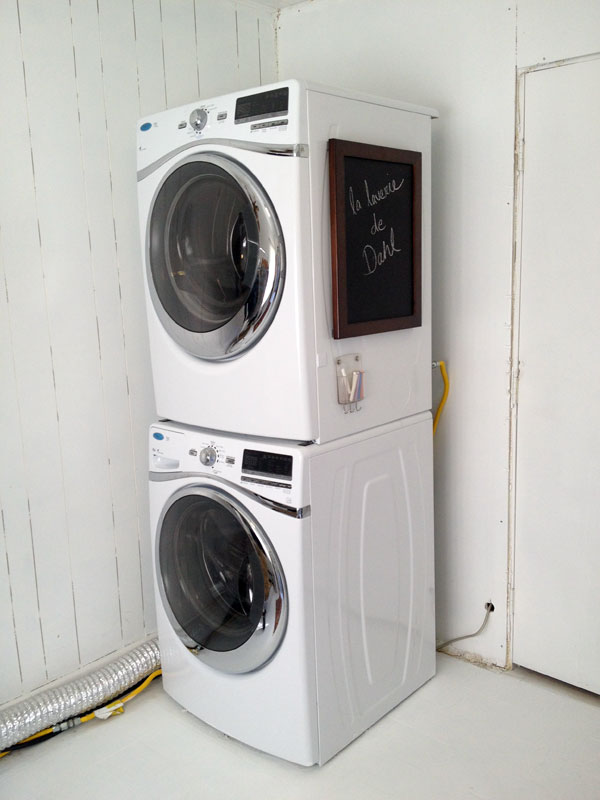 It was easy to find shelving and storage from IKEA in white and we did accent the room with a mediterranean style rug and a deer mount so it doesn't look like a hospital room.
Design
White resonates feelings of cleanliness which was ideal for this space and we wanted to go with a color that was timeless. We will never regret the white color which we feel is timeless and if we ever want to add a splash of color or wallpaper the white will complement anything.
Care and Maintenance
White is easier to keep clean than you think and if you ever need to do a touchup or refresh it's easy to find the paint.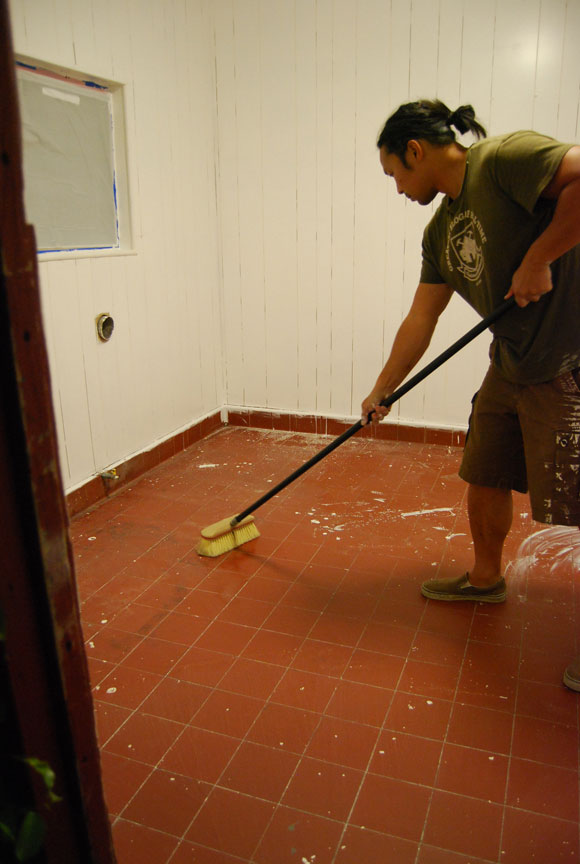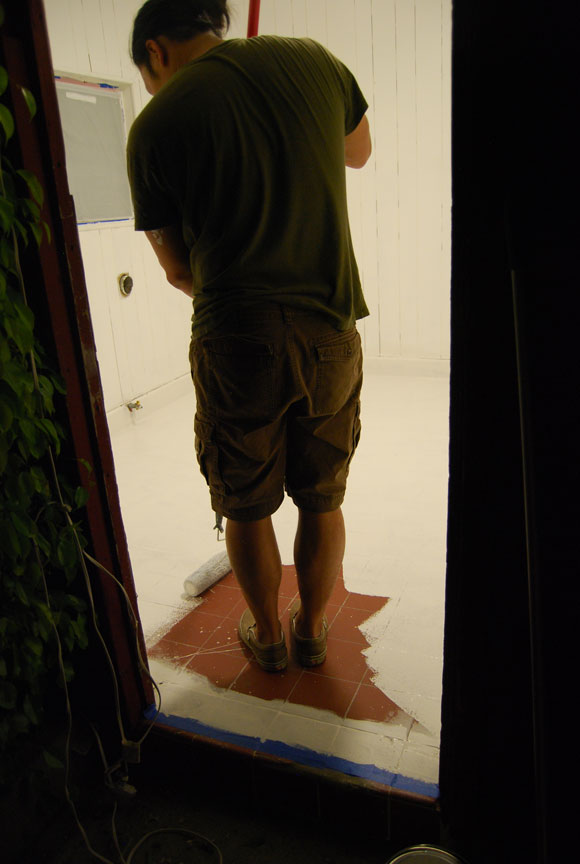 We highly recommend choosing white for any room but in particular laundry, baths and kitchens look spectacular when decked out in all white. It's easy to then make elements pop by adding a red appliance or stainless steel range.
What do you think about white rooms? Have you ever gone all white?
This post is a collaboration with ScotchBlue Painter's Tape, whose dedication to recognizing and rewarding creativity led to this post.
Thanks ScotchBlue brand for sponsoring this post and without your blue tape we would have had white paint everywhere!
ScotchBlue just launched a new contest called ScotchBlue Ribbons that highlights creative design. Visit their Facebook page and submit your project (no ScotchBlue tape required) and be entered to win a sample pack worth $150.