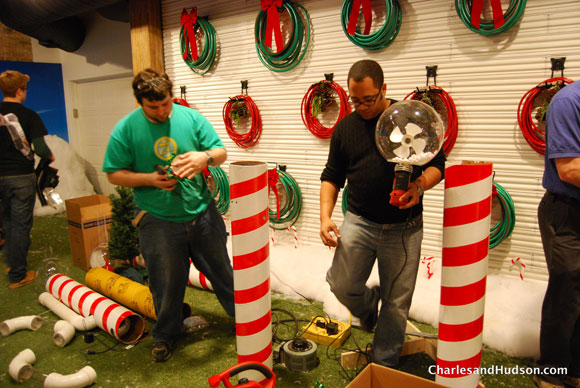 The Makers
The guys from hackerspace Pumping Station One built some DIY snowglobes and holiday bots. Our expectations were high for what these guys would create and for some reason we were expecting holiday bots and snowglobes on a much grander scale, but what they built was certainly impressive for amateur DIYers.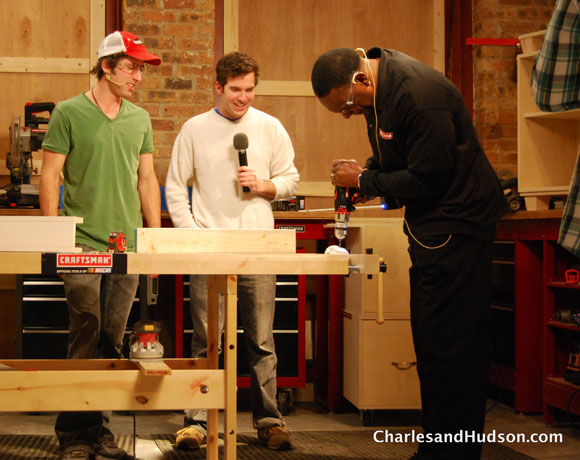 The Hawk
Andre Dawson could play right now! The dude hasn't let himself go and looks like he could still crush it. He had some dedicated fans at his show who had driven 4-hours to watch his live show and also hope to catch an autograph. Andre looked at ease building his shadow-box and seems like he is cut from the uncommon mold of humble superstar athlete.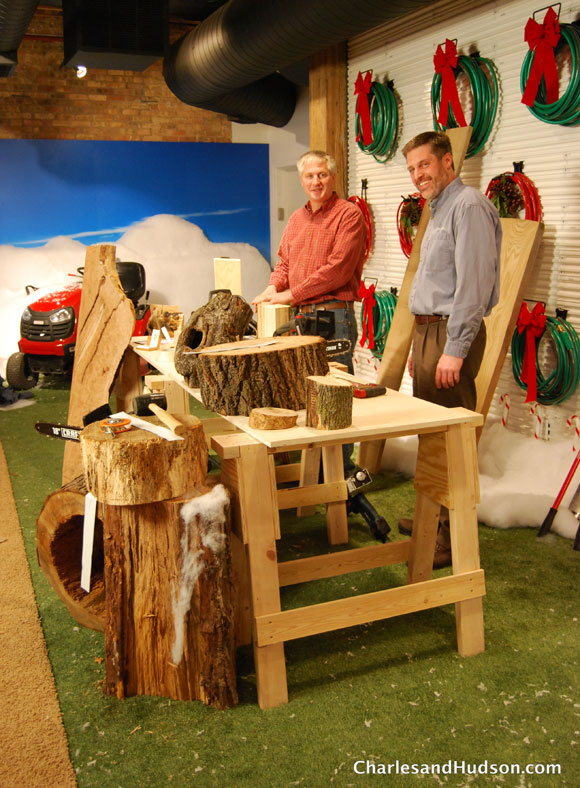 Doin' Good
Craftsman isn't only focused on celebrity driven shows but brings in amateur creators such as Pumping Station One as well as professional tradesman and philanthropic organizations such as The Care of Trees and Urban Forest Project. It can be difficult for groups like this to find a platform to share their message, so we applaud Sears for having the vision to see value in promoting non-commercial entities and we hope they continue to do so.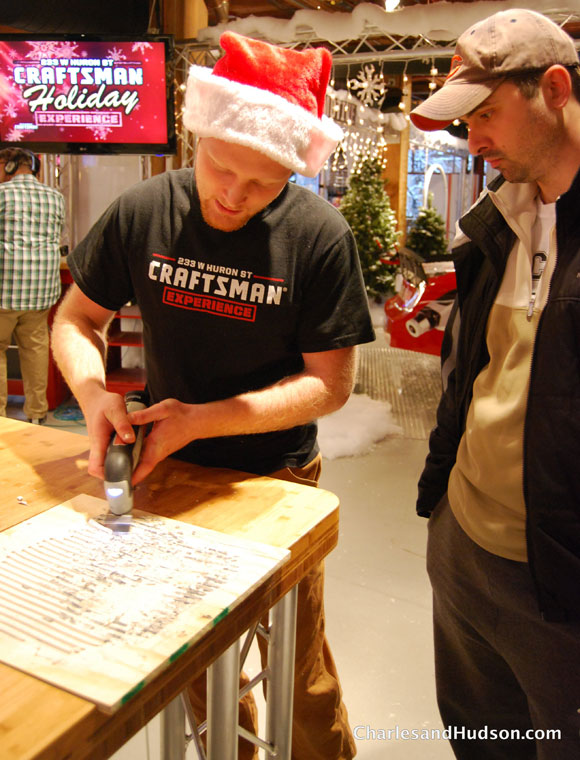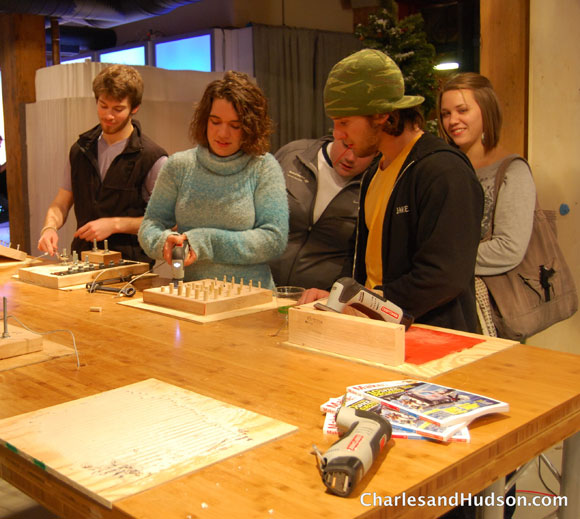 Hands On
The Craftsman Experience is not only a multi-media studio but a place to actually "experience" Craftsman tools. There are experts to guide you with hands-on demonstrations of Craftsman tools. From their NEXTEC line of cordless tools to crescent wrench ratchets, you can come in and try them.
During their Winter Wonderland, Craftsman has setup a massage area so you can take a break from your shopping and work out those kinks. They've also got a craft area for the kids who might be too young to try out the tools but are creative enough to build something.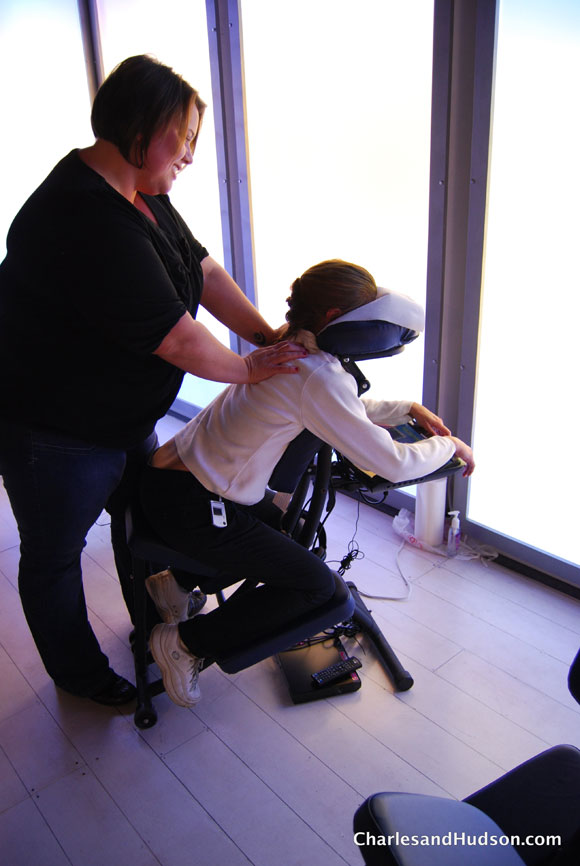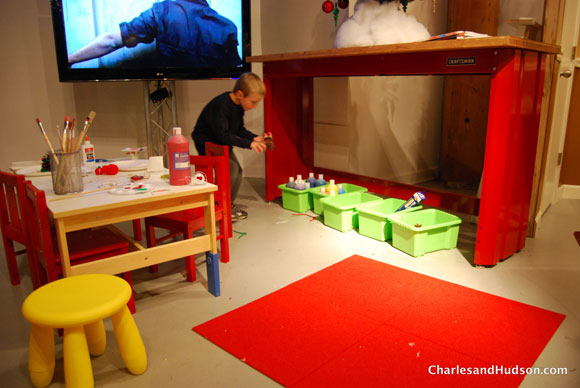 In between shooting and prepping shows, the guys at the Craftsman Experience can still cut loose a bit and we all had fun with this air-pressured "Candy Cane Cannon".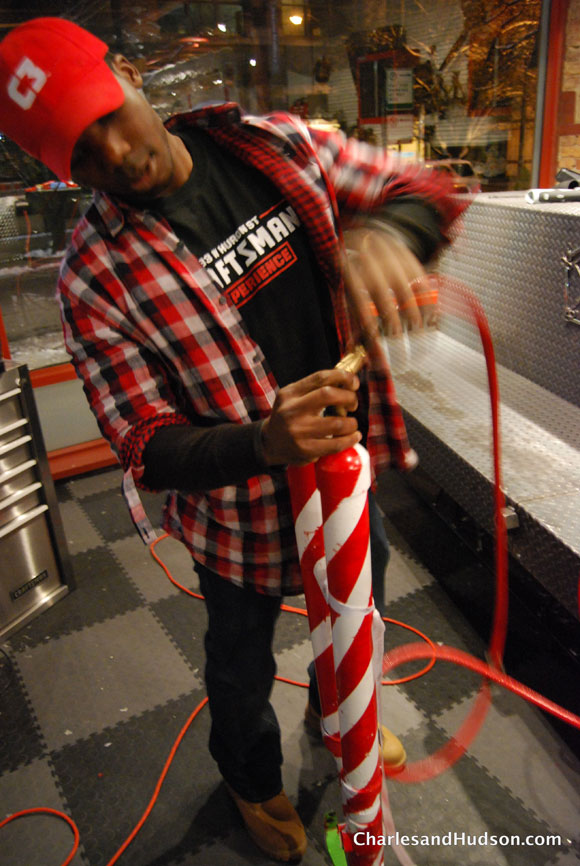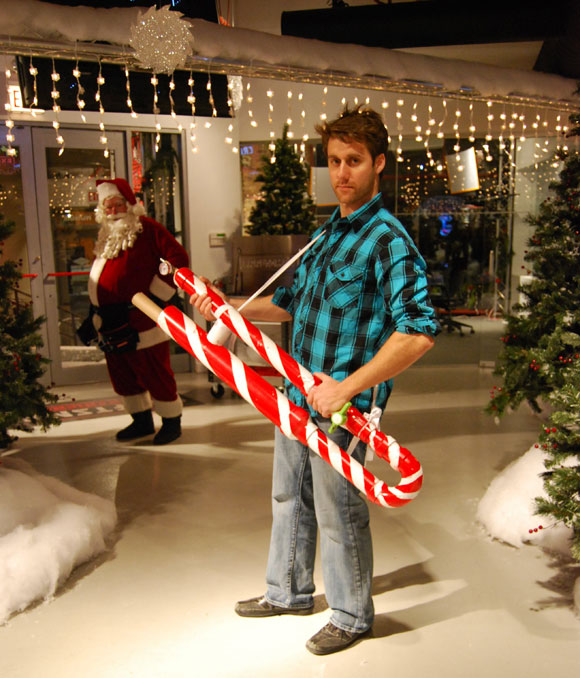 Thank You
We want to thank the team at the Craftsman Experience and Suite-Partners for their hospitality and we're looking forward to visiting again soon. If you're in the downtown Chicago area and need a break from the mall Santas and shopping and eating, check out the Winter Wonderland at the Craftsman Experience. They're almost under the "L" train at 233 W. Huron (and Franklin). It's the only place on the block with a bad-ass Ultimate Sleigh in the window.
Here's a video of John Lamonica from the Butler Street Foundry discussing the Ultimate Sleigh and an appearance by Timothy Dahl of Charles & Hudson.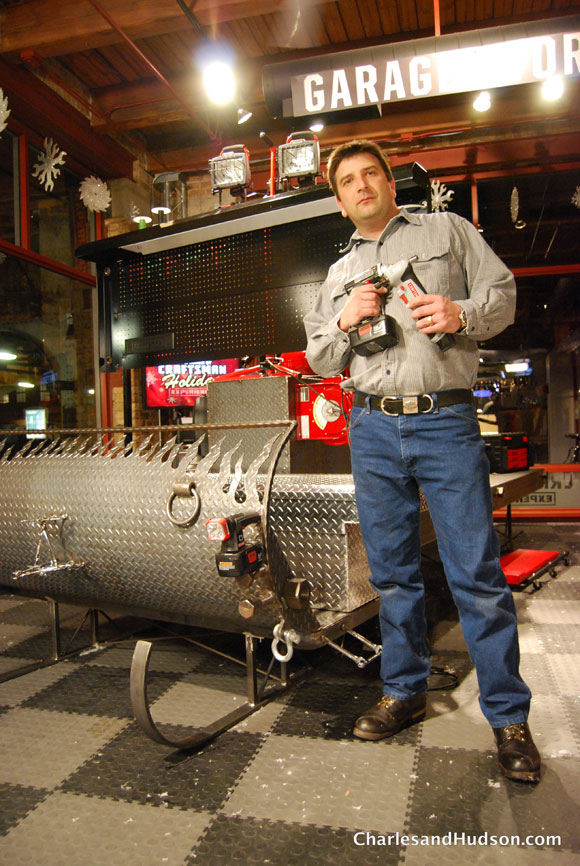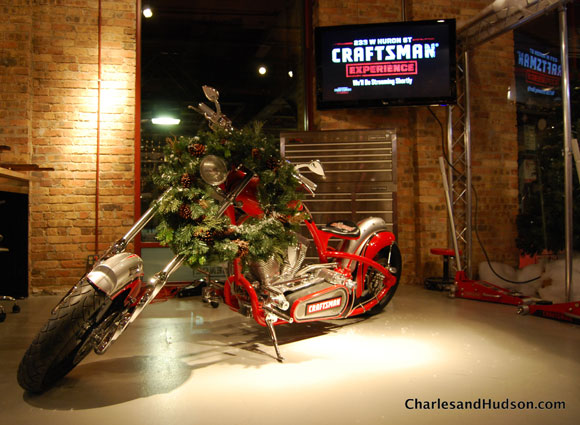 More photos from the Winter Wonderland at the Craftsman Experience
disclaimer: Sears Craftsman has provided travel and lodging but the opinions of this event and experience are solely that of Timothy Dahl of Charles & Hudson which abides with WOMMA Ethics Code, FTC guidelines and social media engagement recommendations.