When we say a $6,500 toilet, we're talking specifically about Kohler's Numi toilet. And you're probably shaking your head in disbelief as you read the title of this post, right? But stay with us. We're not necessarily advocating a splurge of this size, but when you hear more about this state-of-the-art piece, we think you'll be intrigued.


We've had the pleasure of seeing the Numi in action at the Builder's Show this year before it hit the showrooms.
Not only is the Numi an eye-catching design piece, it pretty much does everything except go to the bathroom for you. The toilet is completely controlled by a remote, allowing you to program different settings for various family members. LED lighting helps you see at night, while a built-in seat warmer keeps you nice and toasty as you sit atop the throne. And for those especially frigid days, warm air blows out of the base of the toilet to warm your feet. Whoa.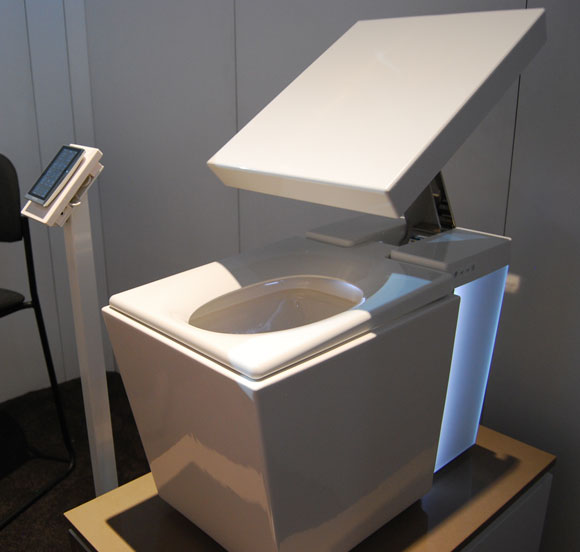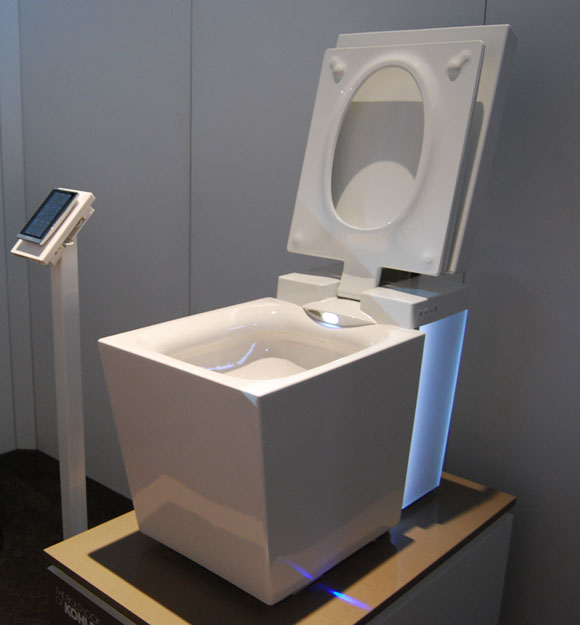 Don't worry – we're not finished yet! The Numi also includes built-in FM radio and stereo speakers. You can also connect your MP3 player and listen to your own personal soundtrack. The Numi is energy-efficient, too — choose from two flush settings, both of which are more efficient than current flushing standards. And ladies, rejoice — once the toilet is flushed, the Numi will automatically lower the seat and close the lid. Hallelujah!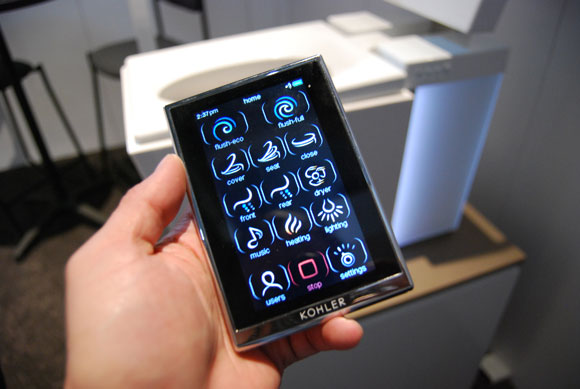 In this day and age of tight economic times, such expensive products seem ridiculously out-of-reach. Yet Grobart has a different, more optimistic take on the situation:
"The Numi serves two purposes for its manufacturer," he writes. "First, it brings attention to the toilet market, not generally a closely watched industry. Second, it helps Kohler compete with its archrival, the Japanese bath fixture maker Toto, which has been making tricked-out toilets under the Neorest brand for some time."
And now, the million-dollar question (pun intended): Would you save up to buy the Numi?
Photo courtesy of Kohler