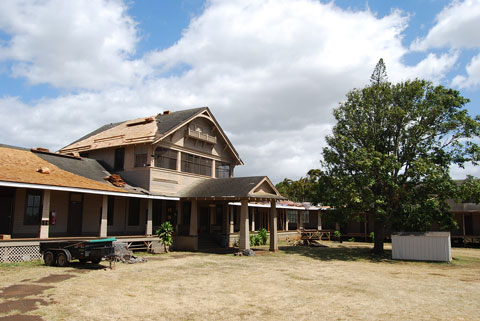 While in Maui we had the pleasure of visiting designer Xorin Balbes latest project he's named, Ke-Ao Lanihuli which translates to "The light from the heavens to overturn old conditions bringing enlightenment." The name is certainly fitting for this place which we will touch on later.
You may know Xorin from his numerous design projects that have been featured in Architectural Digest, Metropolitan Home and HGTV. He's also well-known for his restorations of several architecturally significant projects such as the Sowden House, a 1926 Lloyd Wright; Talmadge Villa in Los Feliz, and the 1929 Art-Deco Security First Pacific Bank building.
It's obvious Xorin's passion projects are focused on conserving and restoring architectural treasures and his latest project in Maui is no different. Xorin's approach to design has been cultivated by his personal journey and this process was born out of the discovery of a deeper purpose and meaning in his life, and his aspiration to share this deeper, more soulful way of living with others.
Xorin's restoration of Ke-Ao Lanihuli will represent his SoulSpace process.

He explains it as:
The SoulSpace process teaches people how to listen to the messages inherent in the way they have unconsciously created their homes so they can recreate their spaces to support the lives they want to lead in order to feel fulfilled, nourished and strong.
Once renters and homeowners face their belongings, confront their fears, un-clutter their spaces, and discover their personal truths, they can harness their creativity, transform their homes and their lives and find refuge, renewal and splendor within their own four walls.
Designing a space not based on a set of rules or products and materials but rather on a persons true desires to create a living space that enriches them both spiritually and visually is an element missing from most designers thought process. Xorin's focus on the internal rather than the external is a unique approach that can work for everyone if they are willing to accept it.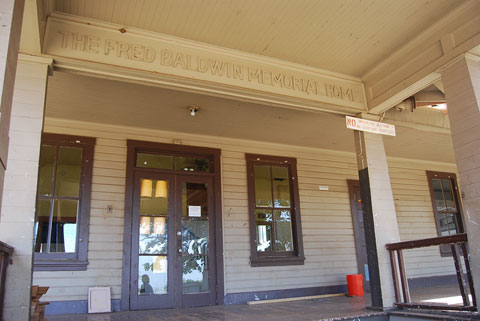 Ke-Ao Lanihuli exists in the former space of the Fred Baldwin Memorial Home. The Baldwin family business is one of the original "big five" companies in Hawaii and they brought large scale sugarcane production to the islands. In the opinion of many native Hawaiians the Baldwin family also contributed to the downfall of their culture and to this day many harbor negative feelings towards anything with Baldwin name.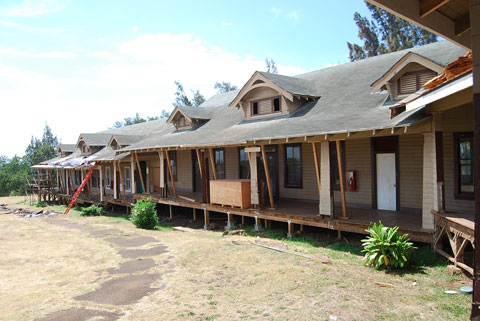 Despite this controversy, Xorin purchased the property which is nestled on a hillside just up from the surf town of Paia. Going back to the meaning of Ke-Ao Lanihuli, it seems Xorin's goal is to create a place of healing where we one should focus on the beautiful surroundings and be inspired to change for the better.
He couldn't have chosen a more serene setting for Ke-Ao Lanihuli as the property sits high and overlooks the ocean but is also surrounded by rolling hills and deep ravines.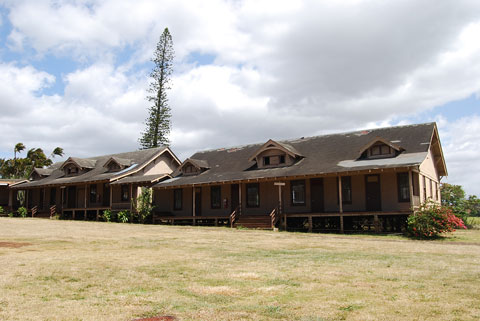 Our host Jason who is managing the project was gracious enough to give us a thorough tour of the property and share the history of the ranch. The building was built in 1910 by the Baldwin family as a home for the elderly and the Fred Baldwin Memorial Foundation exists today as a charitable grant making program to support programs and projects serving Maui County.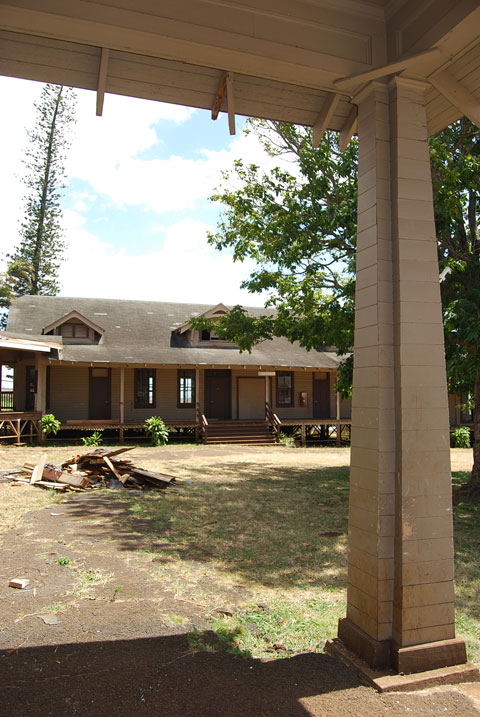 The building exists as a historical landmark and was originally built using the plantation style of Hawaiian architecture. It consists of a main structure that will serve as an event space and the focus of the property and it's flanked by two dorm type buildings that will house visitors to the property.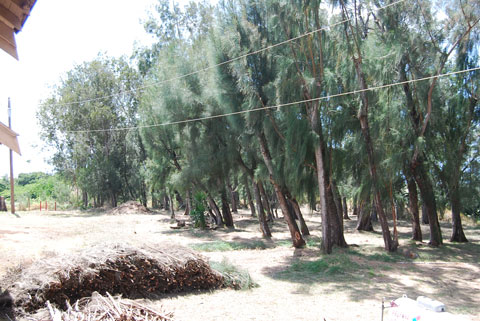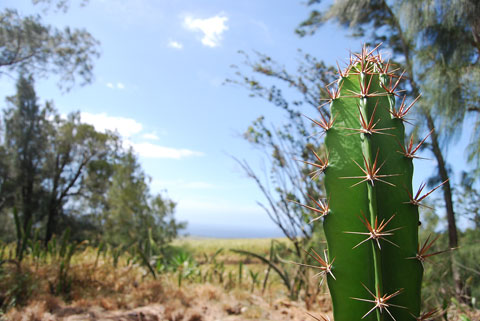 To the North of the property there is a grove of pine trees that whistle in the wind and where we also found a grouping of cactus (yes they have cactus in Hawaii). Behind the property there is a gathering of banana, papaya and mango trees as well as a few other small buildings.
The flora and fauna surround the property is breathtaking and typical of Hawaii but it's the pine trees and expansive views that deserve a double-take.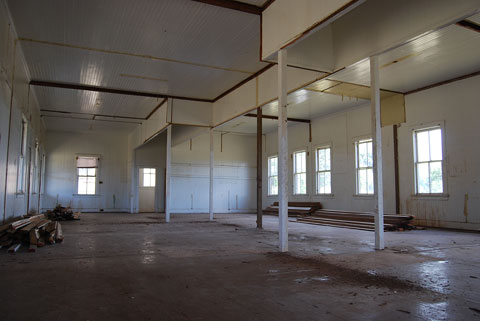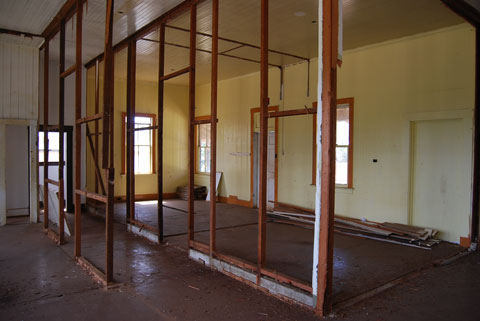 California redwoods were used to build these structures. They were floated to Maui from the mainland and during that process the wood "cured" which made it impervious to damage from water, insects and rot. That is why you would never guess these buildings are 100 years old. Since they are renovating these buildings you can actually smell the unique essence of these redwoods and know that there are very few buildings still standing made from these trees.
The renovation will leave the "bones" of the buildings in place including as much of the original flooring, walls and roof they can save.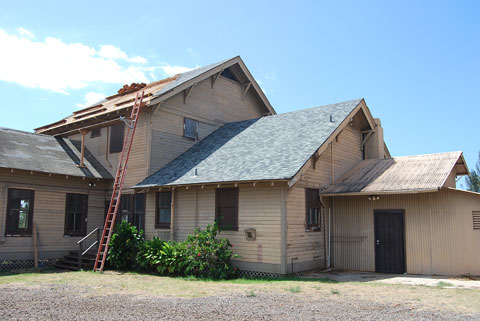 They estimate this project will be near completion by the end of the year and could start hosting guests at some point in 2011.
We are looking forward to returning to Ke-Ao Lanihuli and seeing Xorin's vision to fruition. It will be a welcome addition to properties on Maui and unique as a new/re-purposed development that honors Hawaiian tradition with respect while building a place of peace in the community.
You can follow the Ke-Ao Lanihuli restoration on Xorin's blog where he also share's insight into the SoulSpace process.
For more photos visit our Flickr photo gallery.