Hang Christmas Lights Safely With This DeWALT Fiberglass Stepladder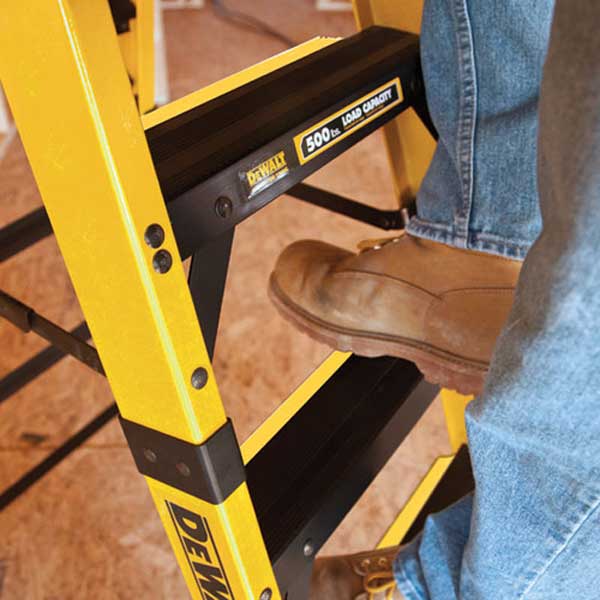 We're hanging Christmas lights this weekend and wish we could upgrade to this new fiberglass stepladder from DeWALT. It features a 25% great step surface and each step has a slip-resistant surface. Our aluminum ladder can be treacherous to use and it also doesn't have tool slots or magnets on the top to keep all of our hardware in place.
Spending a little money for a good ladder is a great investment and this stepladder from DeWALT will give you one less thing to worry about this Christmas season.