I haven't been this excited about an SUV in a long time. The 2023 Toyota Sequoia hits the mark in style and functionality that few SUVS have. It's no Land Cruiser replacement, but it comes darn close.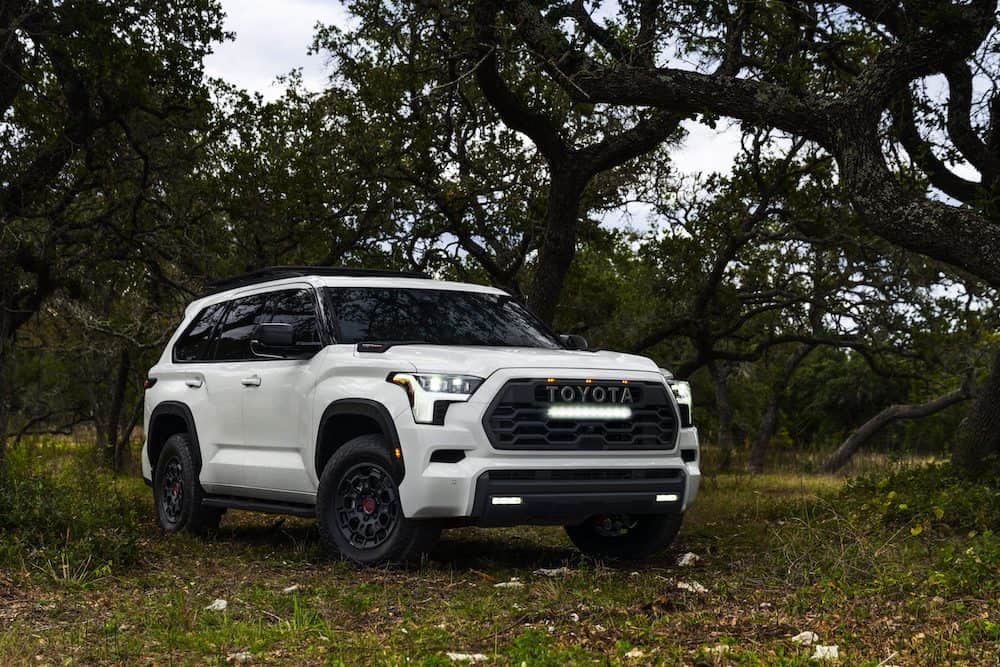 The new Tundra is quickly becoming a popular full-size overlanding truck platform and the new Sequoia which is built on the same TNGA-F promises to ignite the same excitement for building an everyday family hauler that can be built into an extremely capable off-road touring vehicle.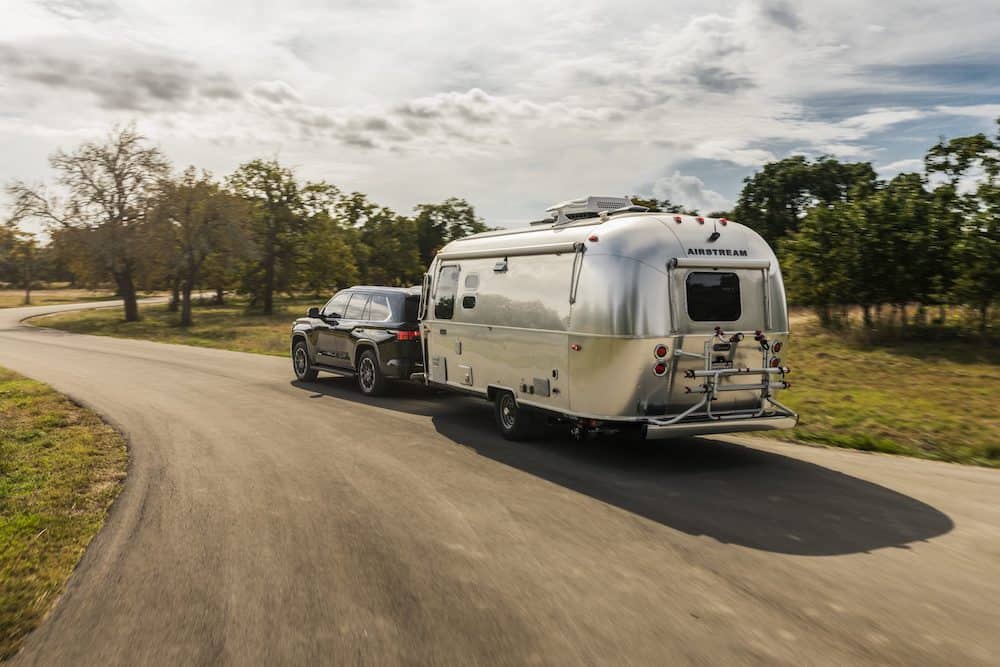 Let's start with the specs
437 HP, 583 lb.-ft torque, 9,000 max towing, and seats 7-8. These specs make the Sequoia a dream for large families who plan on towing a boat or trailer. The I-Force Max hybrid powertrain is the only powerplant available and shows Toyota's commitment to an electrified future.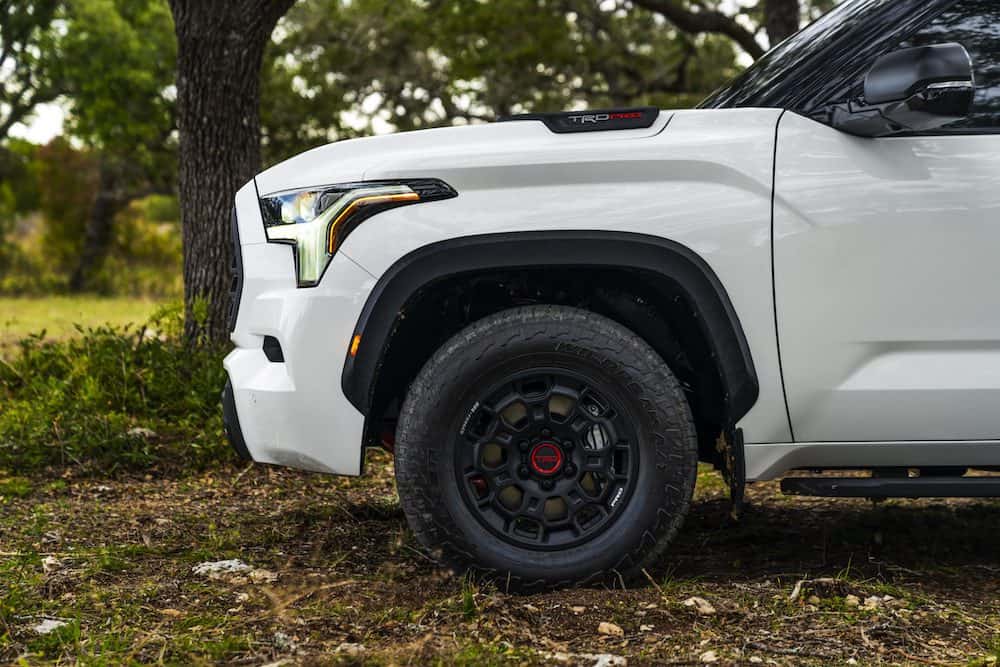 Luxurious Interior
The Sequoia always ceded the luxury mantle to the Land Cruiser. Yes, both previous generations were long overdue for an update, but with the 2023 Sequoia we finally have an SUV designed to fit the updated tastes and demands of most consumers.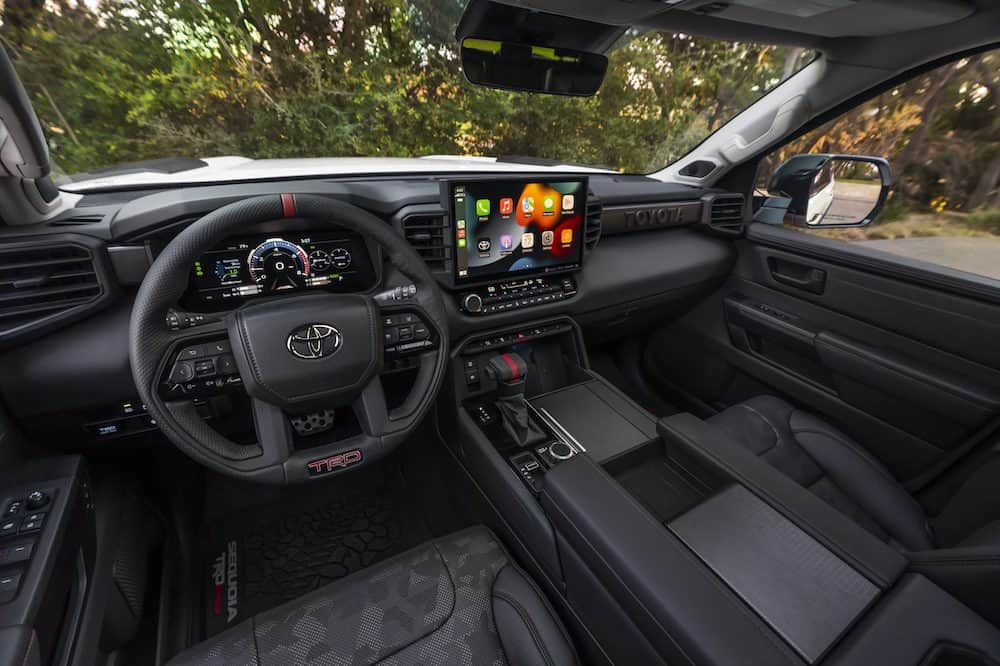 From the panoramic sunroof to the rich leather seats, the new Sequoia can finally be called luxurious. Heated and ventilated first and second rows as well as a third row that slides for extra foot or cargo room, are the creature comforts that families will love.
Updated Technology
The Toyota Highlander and Corolla Cross have updated technology that is integrated seamlessly into the driving experience. The same can now be said for the Sequoia with it's 14-inch touchscreen display and 10-inch HUD screen that makes for distraction free driving.
Trailer backup guide and power tow mirrors are convenient necessities that make the task of towing much easier.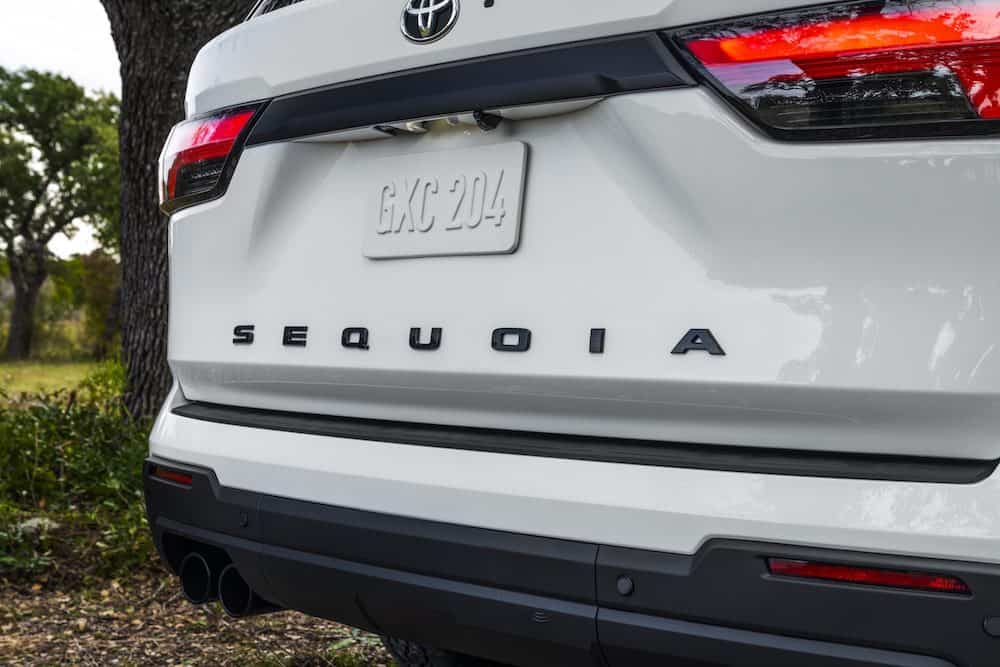 Solid Rear Axle
Not that most buyers will care, but Toyota has reverted back to a solid rear axle which contributes to the hefty 9,000 pound tow rating. A solid axle also makes implementing a locking rear differential easier, which is now available on the TRD Pro, TRD Off-Road, and Capstone (luxury) models.
The self-adjusting rear airbags will also proven the rear-end from sagging when towing making for a more comfortable and safer driving experience.