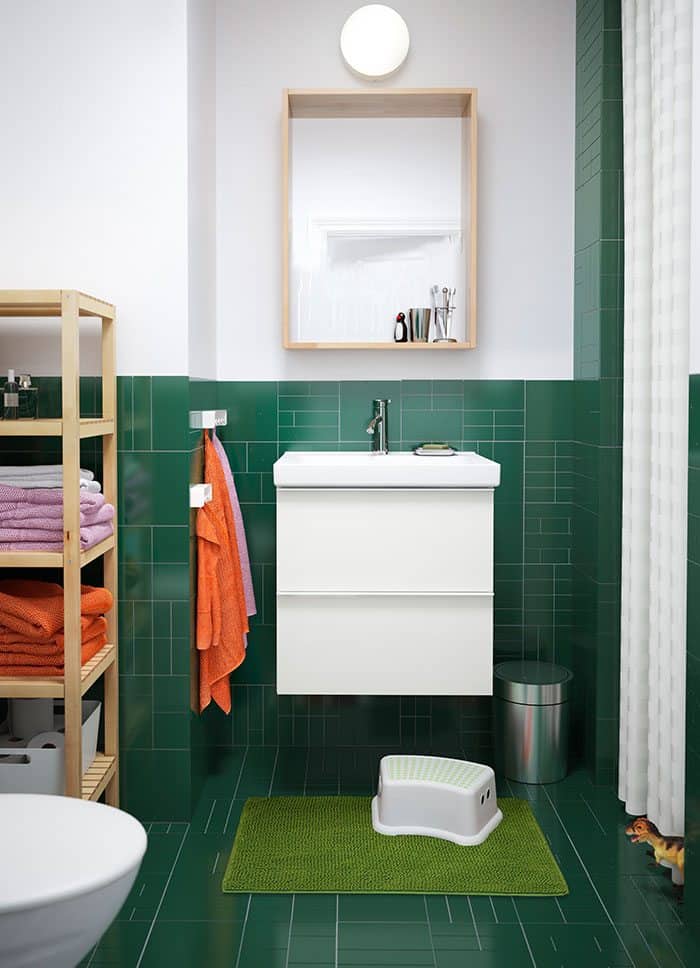 My wife and I have lived in a small bathroom for the past 15 years. When I say small, I mean we can practically touch opposing walls when we spread out our arms.
I'm not complaining as we've had the good fortune to live in some amazing cities. But after growing up in a suburban home, with bathrooms that we only dream of now, we've learned to adapt and create a space that works for both of us and now our 3 year old.
Compounding the challenge of living with a small bathroom is the fact that we are renters. It's difficult to make large changes to the design or layout of our bathrooms as we don't own our home and we also aren't keen on investing a lot of time and effort into someone else's house.
As a panelist on the IKEA First:59 program, I've shared numerous tips for making the first 59 minutes of your day easier and less stressful. I'll be joining IKEA and three other lifestyle panelists for a Twitter party on November 10th, 2014 from 2-3pm EST. Join in and speak your mind at #First59. One lucky participant will win a $100 IKEA gift card, just for joining the party.
Since most of us start our day in the bathroom, here are 5 tips for making the most out of that space.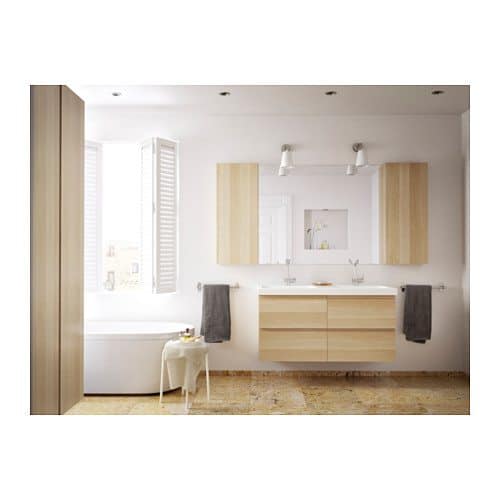 1. Change your bathroom mirror.
No really – in a big way. A super-sized mirror can super-size a small space, making it look and feel bigger. And for those sharing a bathroom, everyone can use it, all at the same time. At $50 the GODMORGON mirror from IKEA will make an immediate impact in your bathroom.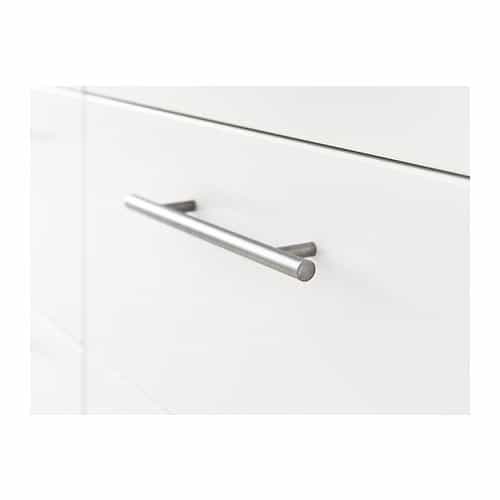 2. Change your hardware.
Swap out old grimy handles for new, shiny sleek ones. Mix and match. Have fun with it. We love this sleek modern handle – LANSA.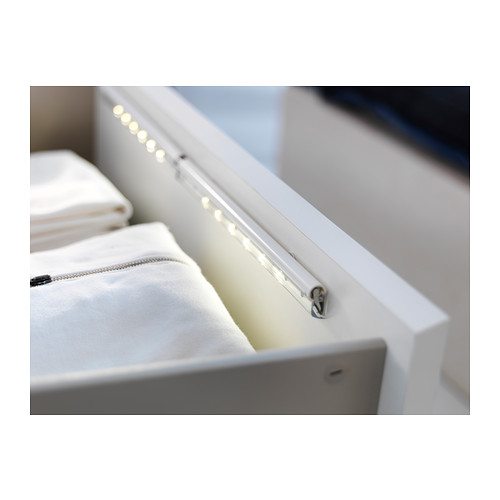 3. Light it up.
Even though bathrooms are a private space, 70% of Americans share their bathroom with a spouse or partner. Use drawer organizers and LED lighting to make it super easy to find what you need every time and avoid mix-ups; also – it's just cool. These battery operated LED drawer lamps are awesome.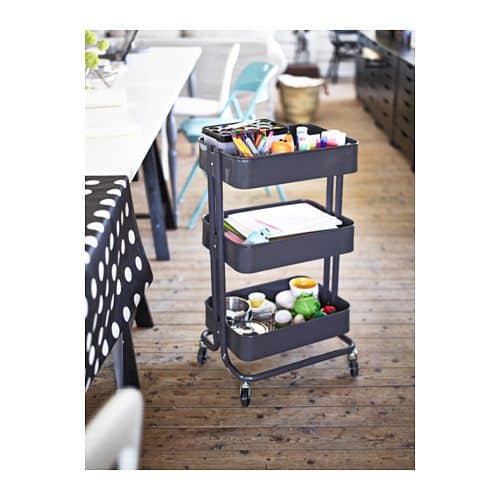 4. Think outside the box for storage and organization to add personality to your bathroom.
For example bring kitchen items into the bathroom – like a spice rack. Or even the IKEA PS plant stand makes a fantastic hair and make-up station.
5. Have children?
Put a step stool in the bathroom for them so they can reach their stuff. And let them be a part of your 'makeover' by painting their stool their favorite color – or you can even paint the stool with their favorite design. Start with the MOLGER Step Stool which comes in birch.
Visit First:59 to discover more tips for starting your day in the best possible way.