Lowe's motto is "never stop improving", which we think is a great choice of words as it doesn't necessarily mention the home or remodeling. We've found that what Lowe's really wants to do is help you improve your quality of life which can come in the form of a new washer, fresh paint or even a kitchen remodel.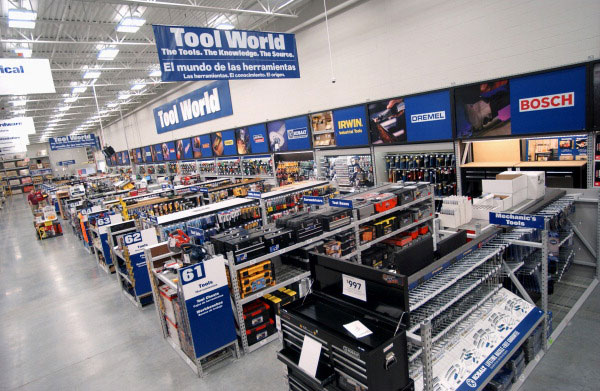 We think Lowe's can be a great resource, especially around the holidays, so we've identified six reasons to shop at Lowe's.
1. MyLowe's is a game changer
We'll start out with what we think is one of the most important reasons to shop Lowe's and that's using your MyLowe's account. We don't just sign up for any all programs that retailers offer, but MyLowe's has some real value and benefits that will make your shopping experience and home maintenance much more pleasant.
Think of your MyLowe's account as your shopping assistant that can offer you tools to track your purchases, organize shopping lists, get shopping reminders and manage your home profile.
You can really help cut down on shopping time by going to your MyLowe's account and setting up your list before you get to the store and by tracking all of your purchases it makes returns and exchanges much easier.
Lowe's has a great video explaining the benefits and we think getting a MyLowe's account should be the first thing you do before shopping at Lowe's.
Plus you get a little keychain card that you'll never forget or take up space in your wallet.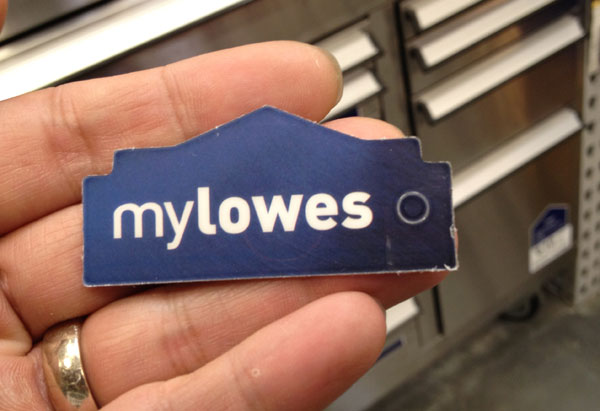 Here's a great intro video that shares more details about MyLowe's.
2. Seasonal Help
We tend to take care of our home by season. In the fall we rake leaves, in the winter some of us shovel snow, in the spring we plant flowers and in the summer we enjoy the back yard.
Like a fashion boutique, Lowe's puts out their seasonal merchandise at least a month in advance so as soon as you start thinking about upgrading your air-conditioning unit, they'll have new ones on the floor. And because Lowe's is so huge, they'll also have smaller quantities of seasonal products available year round.
3. Everything for Holidays
Like the seasons, holidays arrive quickly and starting in September you'll see pumpkins out and this week we saw the Christmas tree lot being filled. Lowe's has had Christmas decorations up and available for probably a month already so you'll never have to wait for them to be ready for big days.
Shopping for holiday decor at Lowe's is a one-stop event. You can get your tree, ornaments, lights, poinsettias and gifts all at Lowe's.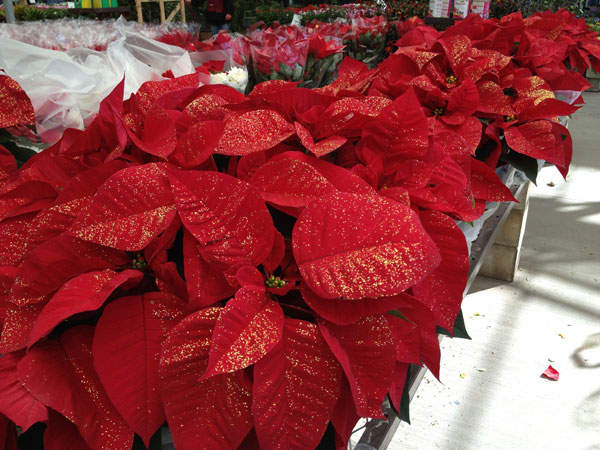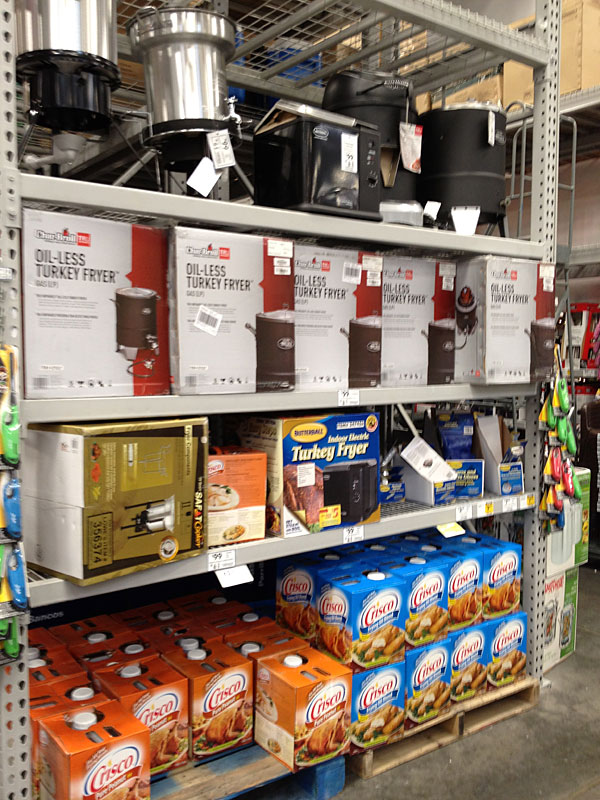 Our local Lowe's also setup a fried turkey section with everything we'd need to fry a bird so we don't have to wonder the store. Look for these types of packaged displays at the end of aisles.
4. Underrated Home Design
Home design might not be your first thought when you think of Lowe's but it should be. It seems that for every aisle of lumber or tools they match it with lighting, tile or paint.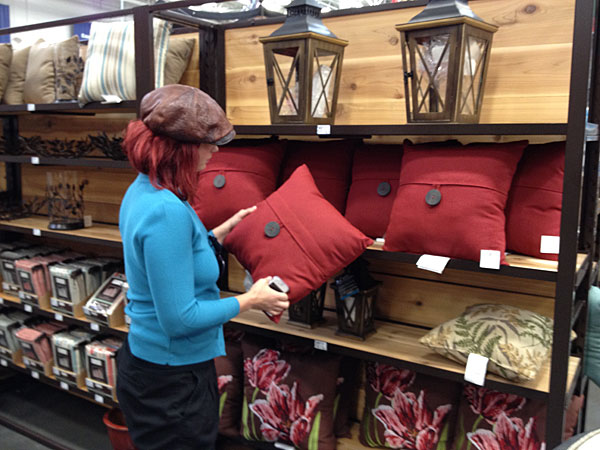 Lowe's offers some top notch home design products like their offerings from Allen+Roth and Valspar which we had the pleasure of testing this summer. There were no plaid shirts in sight at that event as they wanted to introduce their home design products to the top design bloggers around.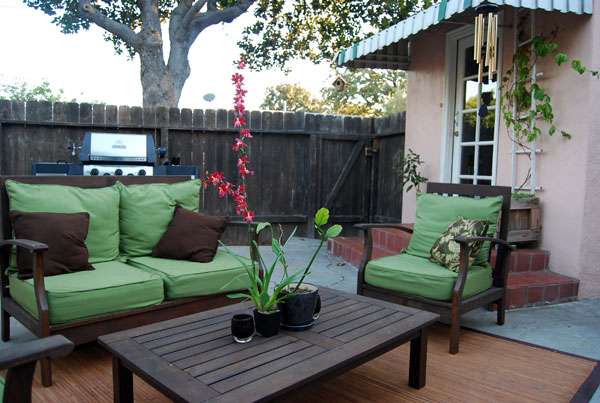 We've personally enjoyed our Allen+Roth outdoor furniture set that really saved us hundreds of dollars when we moved to Los Angeles and we could put our money into other things but still enjoy comfortable and good looking outdoor furniture.
5. Professional Assistance
Not every employee at Lowe's can answer your questions but we've found that many of them will go out of their way to find someone who can. There is typically a leader in each department that can offer some advice based on professional experience.
With this experience they are able to help you make a more educated decision on your purchase and often times they've steered me towards saving money but buying less, not more.
Lowe's also has the setup to do a lot of the prep work for you such as cutting pipe and lumber so you don't have to deal with that at home or buy the tools needed to finish a project.
If you need help at home, Lowe's offers installation services and we recently had a friend in Phoenix tell us they used Lowe's from beginning to end on their kitchen remodel. They picked out cabinets, countertops and appliances at Lowe's and then had the Lowe's contractors do the installation which they were very pleased with.
6. Start with Lowe's Creative Ideas
Before any of us start a home improvement or design project we look for inspiration which can come in the form of magazines, tv shows or websites. Lowe's knows this and they've launched a little known magazine and website called Lowe's Creative Ideas that has a ton of great design and project ideas.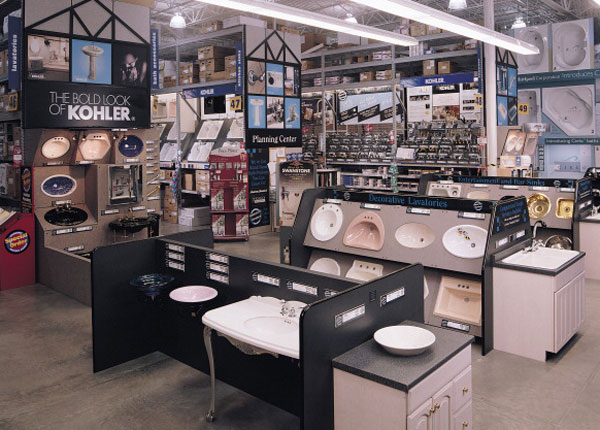 If you are looking for some ideas on a kitchen remodel on a budget you can find articles like this $1000 kitchen remodel and Lowe's has all the materials listed out so you can pick and modify as you wish as well as stay on budget.
As a beginning woodworker I'm also inspired by the projects they've shared that seem attainable and also look good.
Couple more pluses in our book.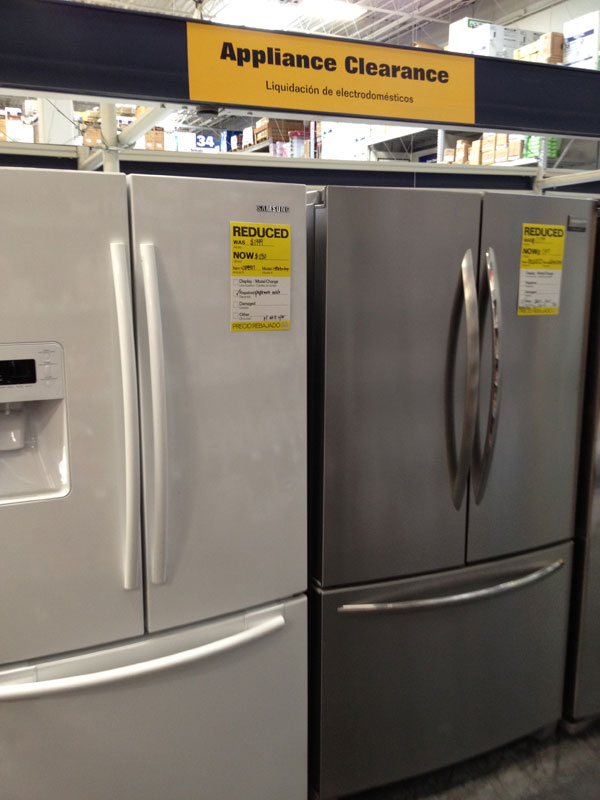 + If you walk around the back of the appliance section of Lowe's you'll see big discounts on all types of appliances. These deals are even better than the regular sales and many times they are on display models which have never been used or damaged but are available at a deep discount.
+ We think Lowe's is smart to build out a full Spanish version of their website which many companies have chosen to ignore.
+ Lowe's is very active in social media and you can connect with them on Facebook and Twitter where they share a lot of news and sales but also communicate with their shoppers.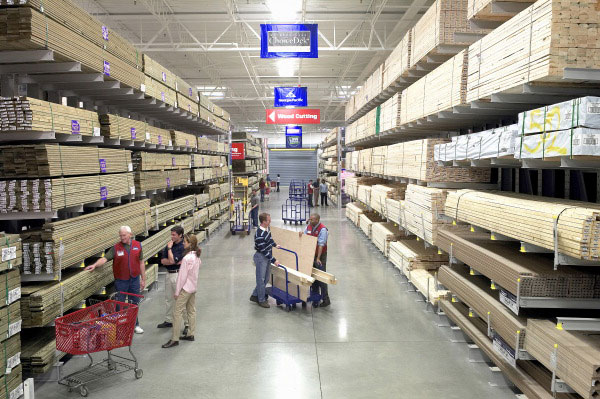 As you can see it's not hard to find reasons to shop at Lowe's and unless you are in the mood for browsing we recommend visiting their website and using your MyLowe's account, figure out exactly what products or materials you need which will save you time and energy when walking the store.
Disclosure:
Lowe's provided photos and information but this article is the sole opinion of Charles & Hudson. We only endorse products and services we use and believe in and Lowe's is a store where we truly enjoy shopping. Lowe's policies align with WOMMA Ethics Code, FTC guidelines and social media engagement recommendations.