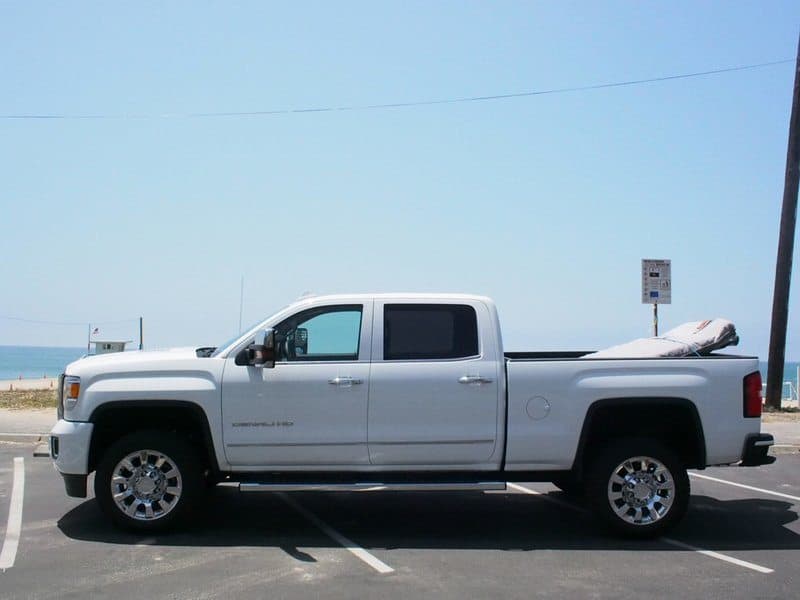 The 2015 GMC Sierra 2500HD Denali Crew Cab 4×4 is truly the King of the road. We live in Los Angeles and although we have plenty of freeways, the surface streets can be very narrow. Here's how our Sierra 2500HD performed.
As part of the GMC DIY Challenge, we took the Sierra home for a week. We've been coveting a heavy duty, 4×4, diesel truck and this one delivered.
First Impressions
Despite the large footprint and long-wheelbase, the Sierra is surprisingly comfortable to drive and the Denali interior is as luxurious as any sedan in this class. You never forget you are driving a truck, but it handles smoothly and we always felt in control which is important when driving a truck of this stature.
The diesel power plant offered plenty of on demand torque and the famed Allison six-speed shifted reliably and smoothly. The truck begs to tow something and we wish we had the time to setup a 5th wheel or trailer.
Tech
The 4G WiFi package truly makes this a mobile workstation and the land departure and proximity warnings are a nice touch for a vehicle this large. The GMC Intellilink has voice recognition which worked flawlessly for us as we hooked up our iPhone.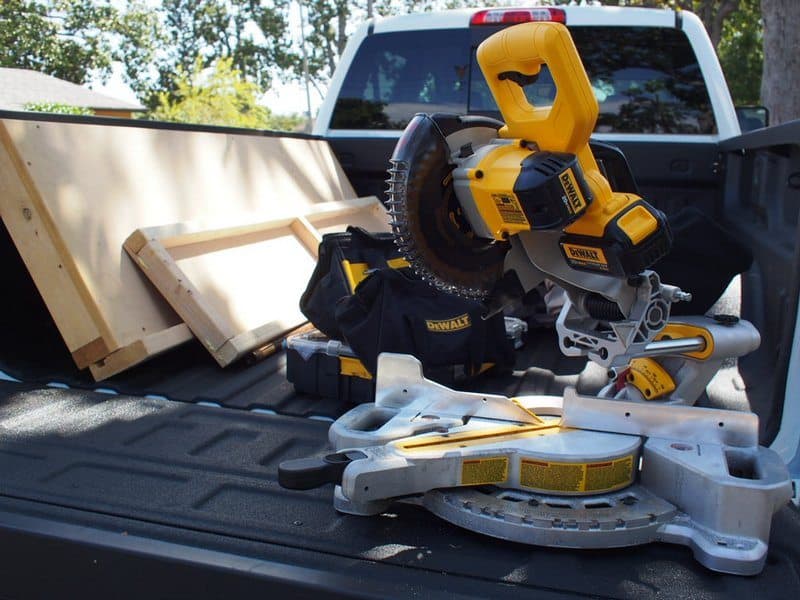 Doing Work
We loaded the truck with items from ReStore as well as about half our workshop and there was still plenty of room for more.
We took the truck on a jaunt up PCH for a short surf trip and it was a pleasure to just cruise.
The Sierra 2500HD is definitely built for work, hauling, and towing. If you are driving long distances it is extremely comfortable and you will stay connected. For the DIYers it may be a bit much but if you haul a trailer and need plenty of room for family and friends, then you'll be stoked to have this truck.
Check out the GMC DIY Challenge and our tips for choosing reclaimed materials.