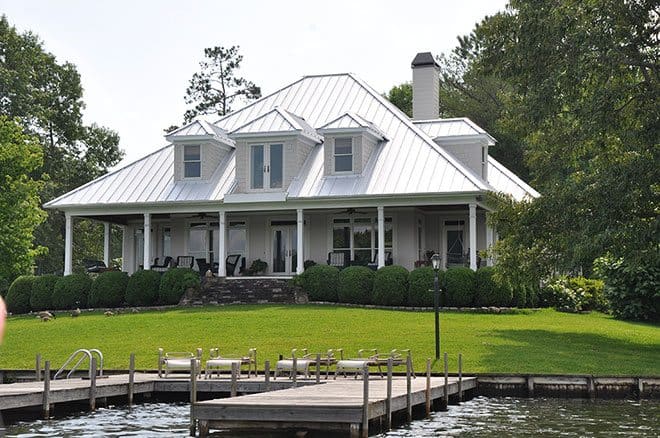 Summer months often bring out large, exterior home improvement projects to the forefront of a homeowner's to-do list. We'd argue that there's hardly a project larger than replacing a residential roof. While standard materials vary somewhat depending on the region, a great non-conventional material to consider would be metal roofing.
One of the leaders in metal roofing products is American Building Components (ABC). Founded in 1908 and headquartered in Nicholasville, Ky., ABC is committed to manufacturing quality metal roofing, siding, and light gauge products for agricultural, residential, commercial, and post-frame applications. ABC has built a strong reputation around premium metal building solutions that customers have relied on for over a century.
It's easy to see metal roofing as an option for agricultural and commercial purposes, but using metal roofing and siding can be a very striking, modern option for nearly every style of home—for example, using corrugated steel sheets as fencing. Changing up your materials can certainly add remarkable curb appeal while also providing for energy efficiency and long-term durability for the home and it's occupants. The flexibility of metal lends itself to a myriad of uses and styles of implementation, meaning the options are pretty close to endless as you decide the best way to integrate metal roofing into your home's current design aesthetic.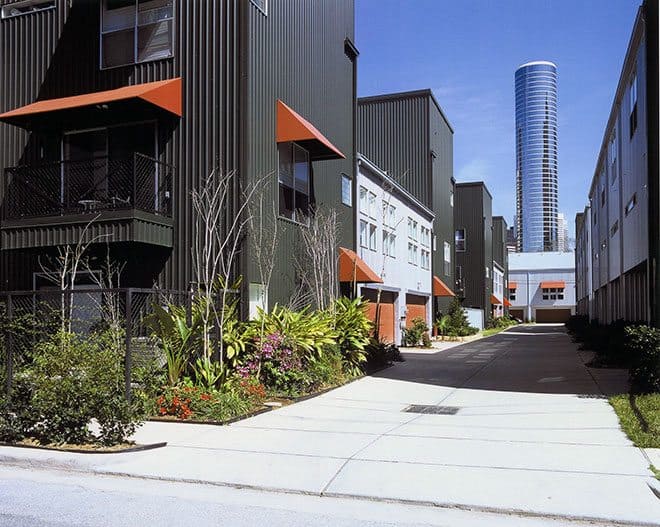 Here are some reasons why you should consider metal roofing:
Strength Against Elements
Metal is widely known as a resilient material and a strong match for extreme weather conditions. Supported by third-party testing, metal roofing and wall panels offer fire and wind resistance and prevent air and water leakage capable of withstanding up to 140 mph winds. It's safe to say that metal roofing panels are strong contributors to durable, weather-tight building envelopes, especially for areas that are subjected to extreme weather conditions on the regular.
Green Features
American Building Components' metal roofing panels are made of 25-35% recyclable materials, as well as being virtually 100% recyclable by the end of its life cycle. ABC's metal roofing systems are coated with infrared reflective Cool Roof finishes, therefore reflecting much of the sun's infrared radiation and keeping the roof surface temperature lower than uncoated or traditional roofing materials — that means significant energy savings, including notable reductions in HVAC costs.
Aside from their composition, metal panels are strong hosts for other energy-efficient, and even energy producing, building materials. ABC's metal panels can be used with any type of insulation system and are able to support very thick insulation, maximizing a building's performance. Additionally, metal roofs are ideal surfaces for solar photovoltaic (PV) systems, which can be installed on a metal roof penetration-free, resulting in high performance with minimal risk.
Longevity and Savings
Metal roofing can last up to 60 years, meaning the investment to switch to metal roofing now may mean the end of re-roofing your home as long as you live in it, if not longer. As well, the government has renewed the federal tax credits for ENERGY STAR® certified metal roof products on primary residences (10% of cost up to a $500 credit), which means in addition to saving 40% on energy costs, a certified metal roof will put cash back in your wallet.
When you combine savings, style, versatility, and energy efficiency, it's hard not to consider metal roofing panels for your next roofing project. For more information (including styles, colors, and usages) and pricing, visit abcmetalroofing.com.