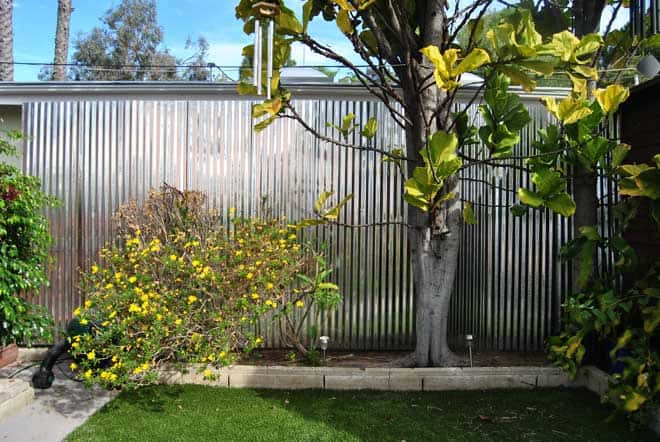 Our yard is small but mighty. Our indoor/outdoor space works well for us but recently our neighbor decided to cut down some bushes that were on his property but acted as a natural barrier between our homes.
After the bushes were removed we could clearly see his kitchen and dining room windows and of course, they could see right into our backyard.
We did have some bamboo screens but they were worn out and falling down and not providing any privacy at all.
We had no warning but fortunately, the neighbor was just doing this to prepare the house for a new tenant so there was no one living in it, but we knew that could change quickly.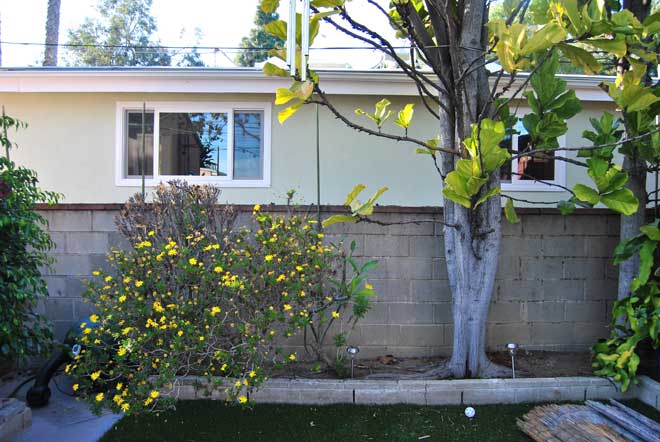 We considered a few options to regain some privacy between our homes. The first was extending the brick wall between our homes with a wood fence similar to what we had done in another section of our yard.
The issue here is that the brick wall was shorter on this side so we'd have to build a much taller wood fence. This would take a lot more time and money and we needed this done fast.
The second option was to buy some pre-made wood fences and place them on risers up against the brick wall. Although the fences are pre-made we'd still have to build out a frame for them and they would be very heavy.
The next option was installing corrugated steel panels along the wall. Using furring strips we could attach the steel panels to the brick and be done with it! Usually, the most simple option is the best so this is what we chose to do.
Thanks to Lowe's we found all of the tools and materials we needed and after a quick trip to pick up supplies we were ready to get started.
Tools & Materials
8 corrugated steel panels (4×8)
20′ furring strips
Tapcon concrete screws
Corrugated steel screws
Carbide-tipped masonry drill bit
Hammer drill and driver
Step-by-Step
The first step is to attach the furring strips to the wall using Tapcon concrete screws. We pre-drilled the holes using a masonry bit that was included in the Tapcon screw kit.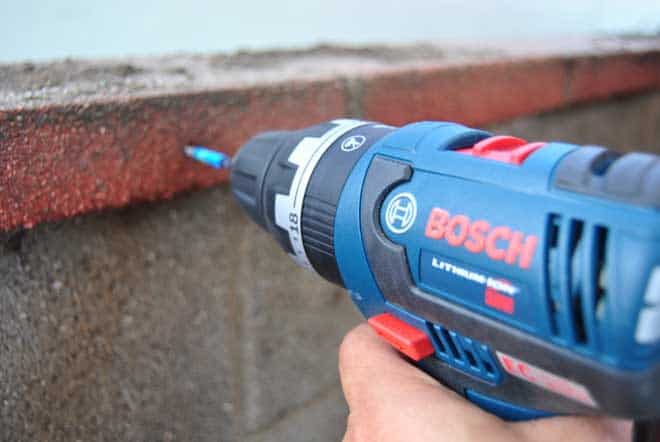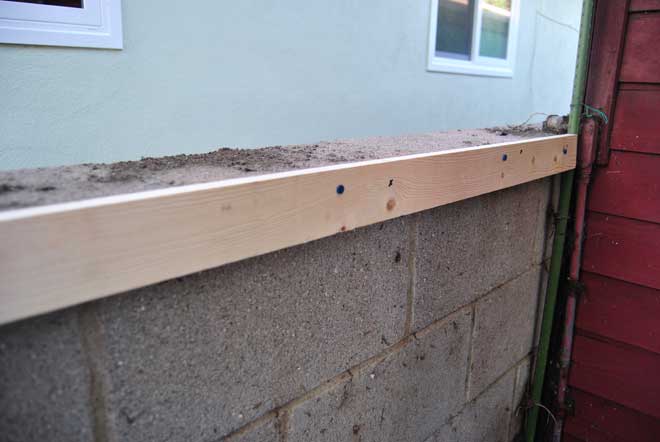 The next step is lining up the steel panels against the wall and making sure they are even across the top.
We overlap at least one ridge and then drill the steel screws through the panels and into the furring strips. We recommend using two furring strips for this process to ensure maximum hold.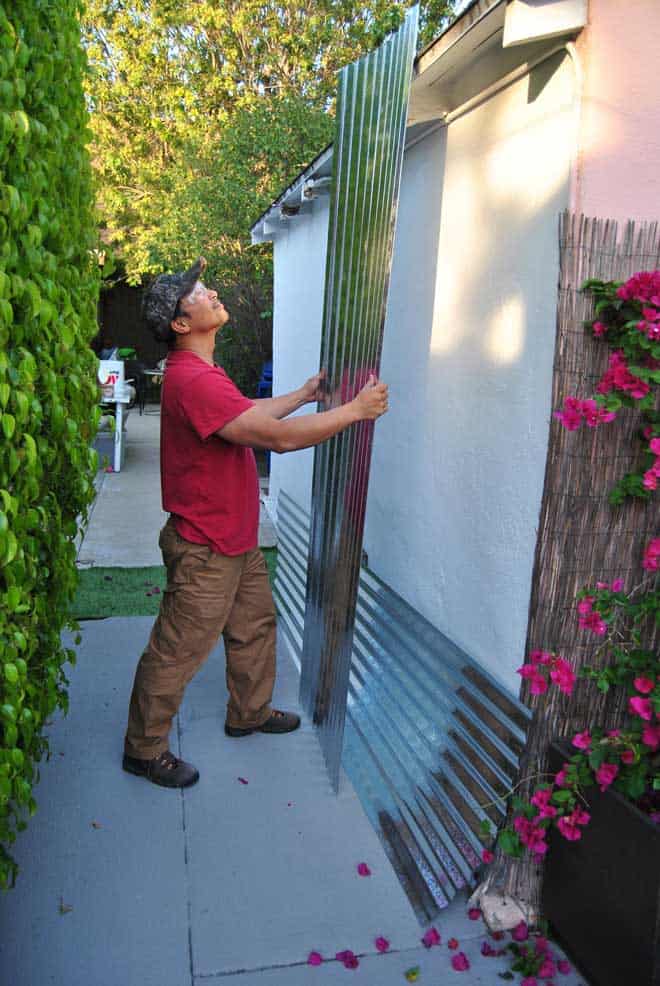 Big thanks to Duluth Trading Company for letting me try out their new DuluthFlex Ultimate Fire Hose Cargo Pants.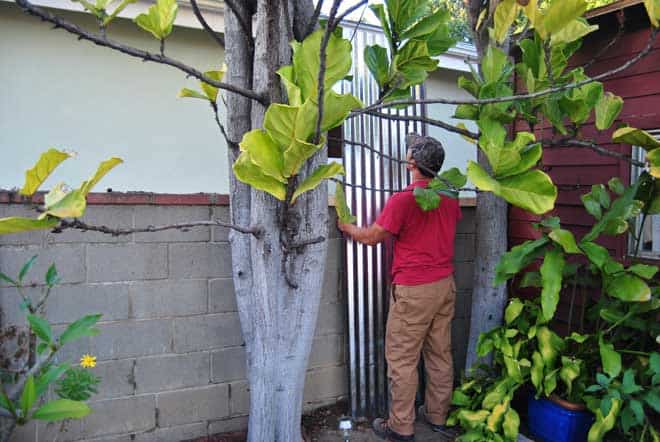 The last step was sitting back and enjoying our new private yard.
The steel panels gave our yard an industrial-chic look and made us feel like we were in a coffee house in Austin (not a bad thing).
It's fully private and the panels have since weathered a few Santa Ana wind storms with no problem.
An added bonus they served as an earthquake warning as we heard the panels shaking against each other last week during a little tremor we had.
It was freaky to see and hear them move when there was no wind in the air.