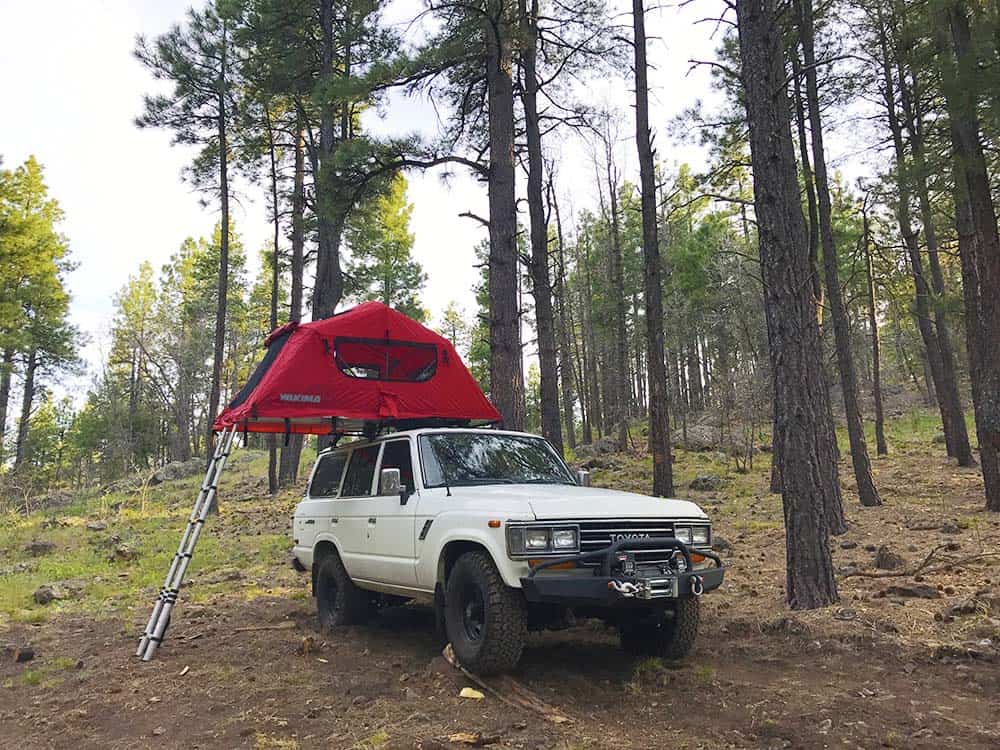 Overland Expo West is a three-day off-road extravaganza. Over 10,000 attendees converge near Flagstaff, Arizona to celebrate heading off into the unknown. Whether you are traveling by 4-wheel drive truck or dual sport motorcycle, or any other type of motorized vehicle, you'll find enthusiasts who share the same passion for adventure that you do.
We traveled to Overland Expo in our 1989 FJ62 and camped in the new Yakima Skyrise rooftop tent. It worked out great for three nights and we loved how easy it was to deploy and comfortable it was to sleep in. We stayed powered up all weekend with our Ecoflow River portable power station and our Milwaukee Tool lights.
Overland Expo – Education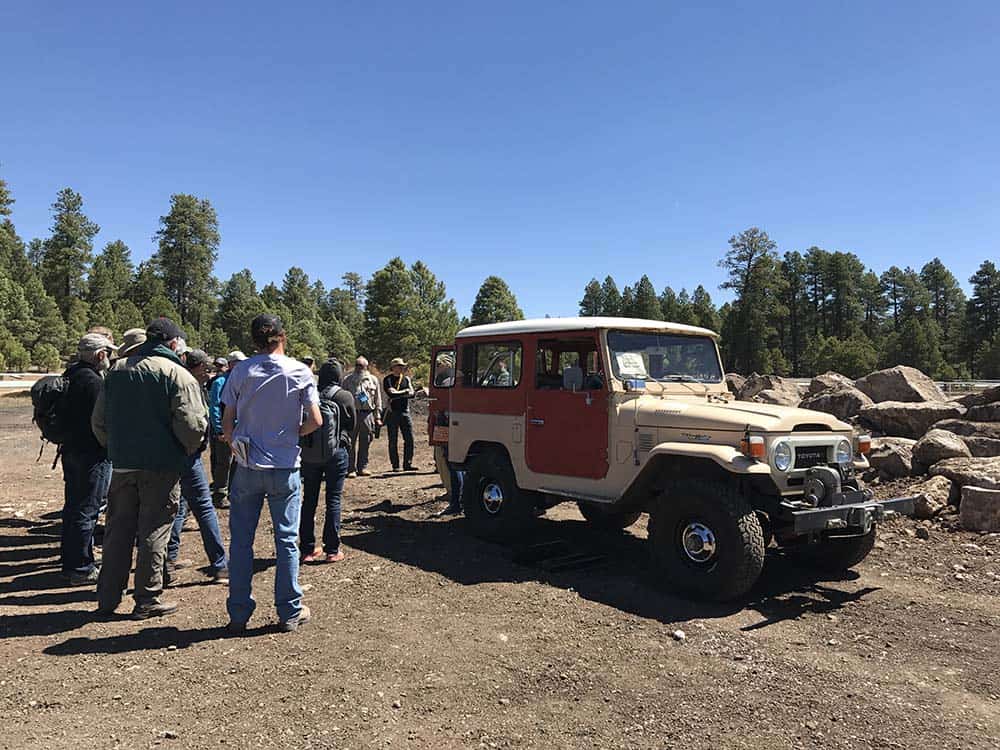 There are over 200 classes offered that can teach newbies as well as experienced drivers how to navigate a trip as well as how to identify the most technical and sound line. Land Rover, BMW, and BF Goodrich were there in full-force and were offering test drives in an off-road track for anyone who was interested.
Overland Expo is about the Trucks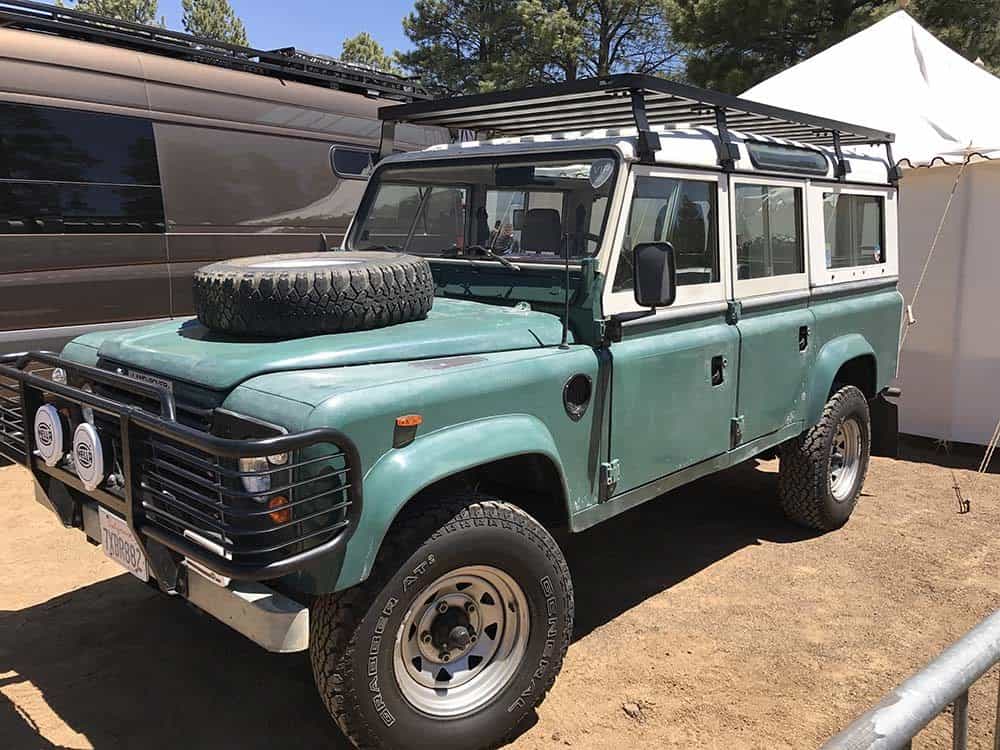 The big show at Overland Expo are the trucks and rigs of all types. From vintage Land Rovers, Jeeps, and FJ40 Land Cruisers to new full-size trucks including the new Titan XD Project Basecamp and the Ram Power Wagon. They are all loaded up with everything you need to survive and thrive away from civilization for days, weeks, or even months. The $500,00 Earth Roamers and decked out Sportsmobiles and Sprinter vans are always fun to see and our favorite Land Rover Defender 110s are beautiful. We can't wait for the next Overland Expo and we'd love to take a run at Overland Expo East in Asheville, NC later this summer.