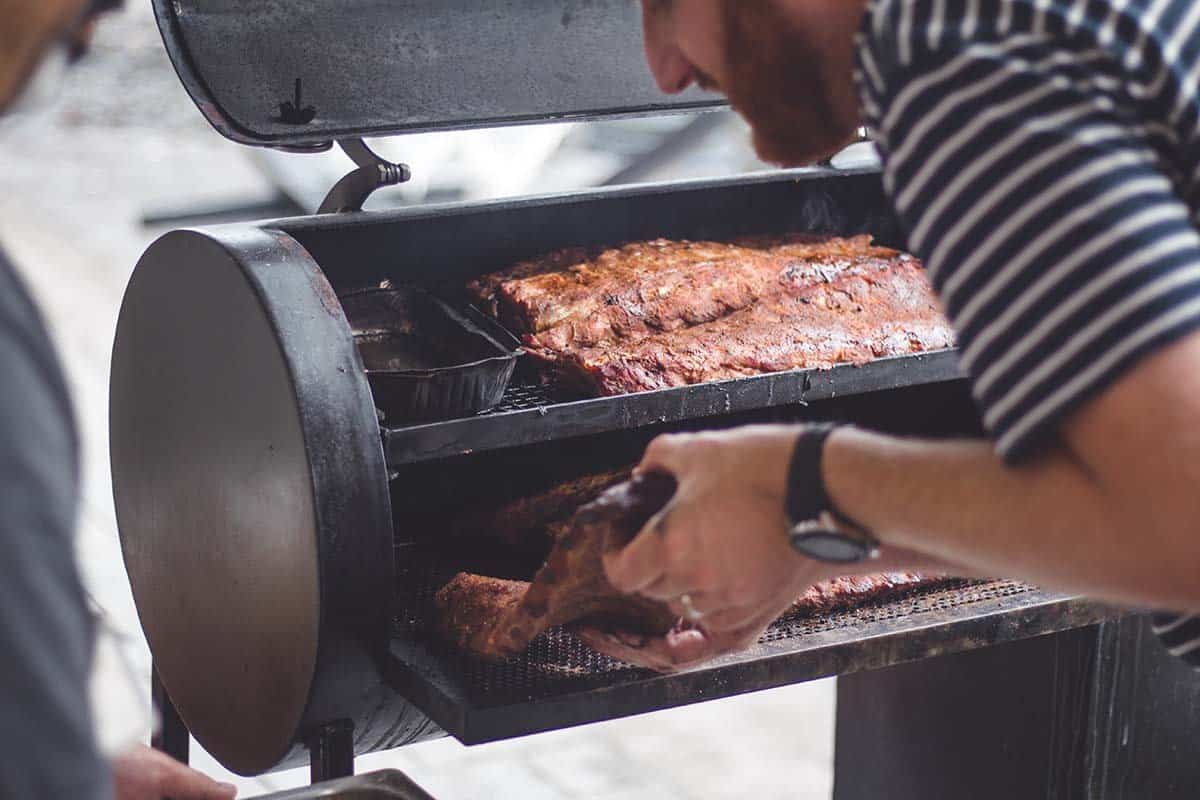 Wood pellet smokers have taken over the BBQ world. Smoking meats used to be reserved for the artisans that could maintain low heat for long periods of time using an offset or charcoal smoker. Wood pellet smokers have made smoking meat almost foolproof.
It's almost as easy as using an oven. Just set your temperature and off you go! The best wood pellet smokers are the ones that maintain a consistent temperature, as that is the key to getting great results.
How a Wood Pellet Smoker Works
Consistent temperature is maintained by an auger system that pulls wood pellets into a heating element and automatically adds more pellets when needed. High quality auger systems are fed by large capacity hoppers that can hold a large amount of wood pellets so you don't have to worry about refilling it during the smoke.
Augers can get jammed, but most are fairly easy to disassemble and clean out. Use a shop vac to remove as many of the wood pellets as you can when servicing your auger.
The heating element, also known as the "hot rod", can malfunction. Replacing a hot rod in your smoker is as easy as servicing your auger. You will probably have to remove the grill and any oil pan to access the hot rod.
The control panel that is typically mounted on your hopper, is the brain of the smoker. You'll set your temperature with the dial, and it should have settings to prevent overheating as well as jacks for thermometers, or even bluetooth capabilities.
Qualities of a Great Pellet Smoker
As pellet smokers became popular, it seemed that the number of companies producing them almost doubled in a rush to capitalize on the trend. Well, the trend isn't going away, but the best smokers stand head and shoulders above their counterparts.
Solid Construction
A smoker built with heavy steel from 10 to 14 gauge will retain more heat for better year round smoking. A heavier smoker is also more durable.
Stainless Steel Grates
Stainless steel grates are easy to clean and won't rust or chip as easily as powder coated or chromed grates.
Larger Hopper
A 20-pound hopper will ensure that you've got plenty of pellets to make it through your smoking session. There are great quality smokers with smaller hoppers, but we just prefer a larger capacity.
Wheels
Heavy-duty caster wheels or tires make transporting your smoker a much easier process.
Precise Temperature Control
A smoker than can be adjusted in 5-degree increments will ensure you have pinpoint control over your smoke. A digital controller is also more precise. Some smokers come with a bluetooth enabled temperature gauge, but we're happy with addon products like the Meater.
The Best Wood Pellet Smokers
Most Popular

Traeger Grills Pro Series 22 Pellet Grill and Smoker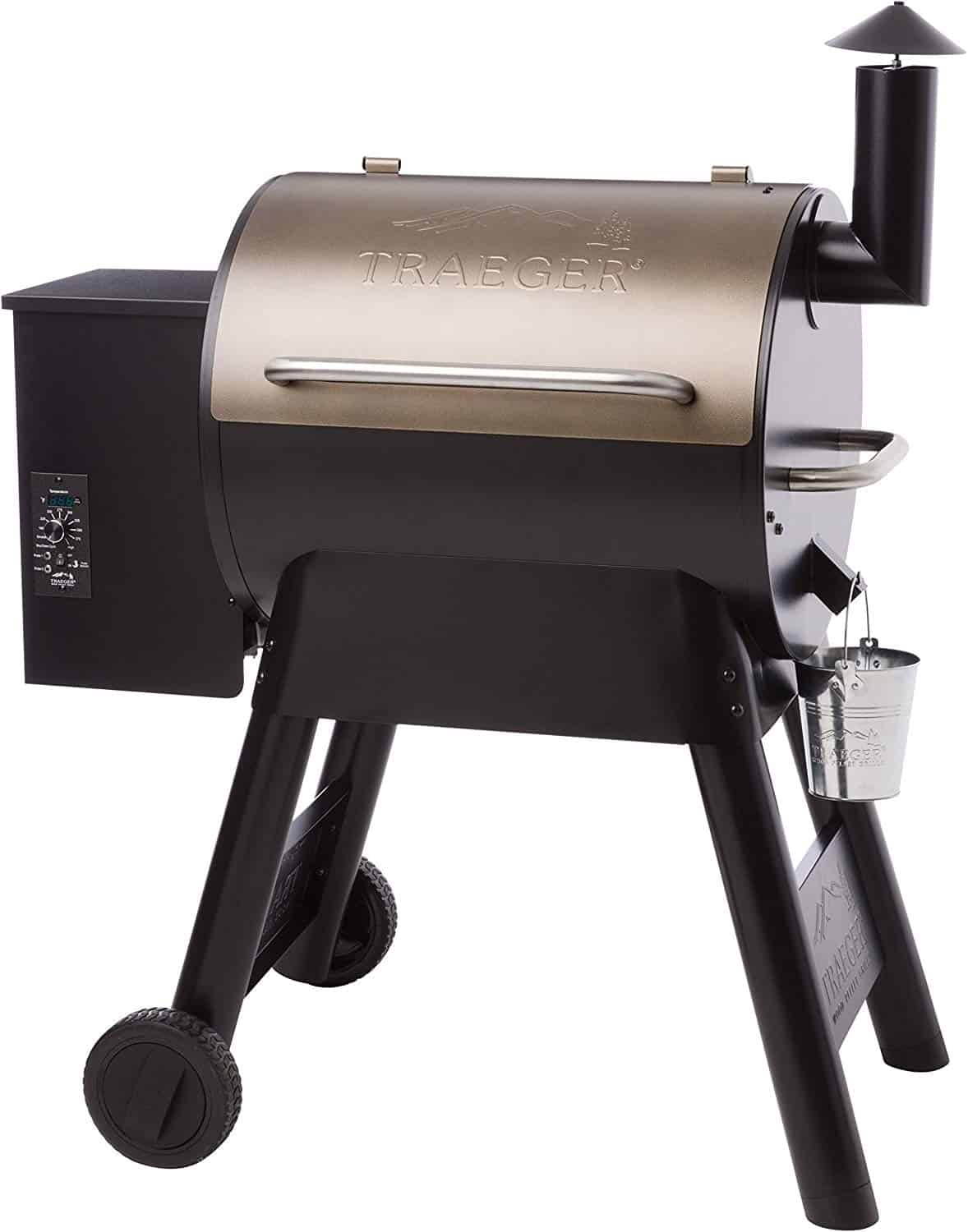 Traeger Grills are the most popular grills and for good reason. They consistently produce a great product and have upped their game with a slew of new models that are quickly setting the standard for great smokers. We still like the classic Traeger Grills Pro Series 22 Pellet Grill.
The Traeger is built for the casual weekend smoker who has dreams of becoming a grill master. It's on the smaller side which makes it ideal for almost any homeowner, but it has all the bells and whistles that larger and more expensive smokers have.
Most Versatile Smoker

Pit Boss Grills 820FB BBQ Pellet Grill and Smoker
The Pit Boss Grills are growing in popularity and the Pit Boss 820FB Smoker is one of their top sellers. We reviewed the Pro Series earlier this year, but they both share a lot of common traits including being extremely versatile.
The reason why we chose this smoker is that it can smoke, grill, roast, and sear. Yes, it has a flame broiler for direct flame grilling. Getting that added sear can make the difference between a good and great BBQ.
Best Portable Smoker
Green Mountain Grills Davy Crockett Pellet Grill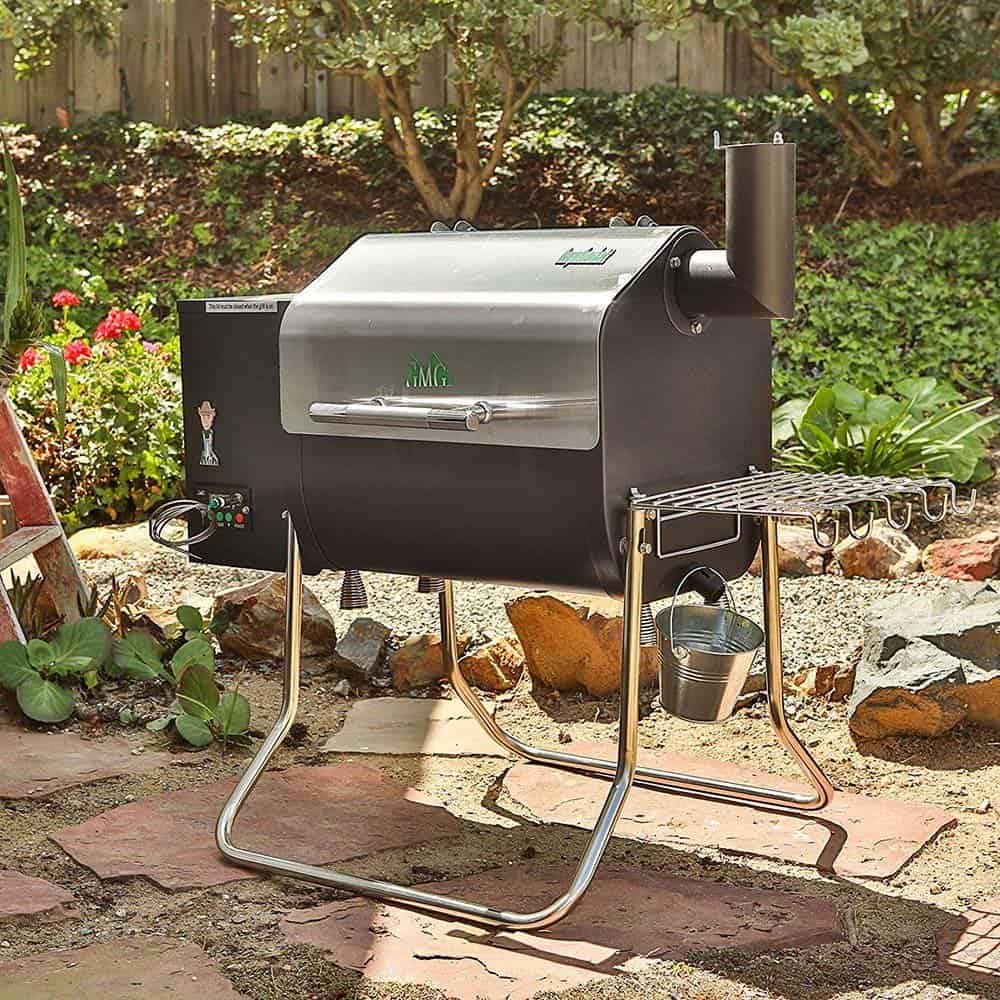 The Green Mountain Grills Davy Crockett is the smallest smoker listed here, which makes it ideal for transporting to the tailgate or park and great for small patios or yards. You still get the same wood pellet convenience and can cook up some great smoked meats that would be indistinguishable from the larger smokers, you just can't cook as much due to the smaller grilling area.
It comes with a built-in WiFi controller which will alert your smartphone with time and temperature. It can also run on 12V DC power in addition to 120AC, so you can plug it into your vehicle's outlet or a power station.