The top upgrade for any vehicle that you plan on taking off-road, are tires. And. one of the most popular off-road tires is the BFGoodrich KO2 All-Terrain tire. I'm here to tell you why BFG KO2s remain my tire of choice on all of my overland truck builds.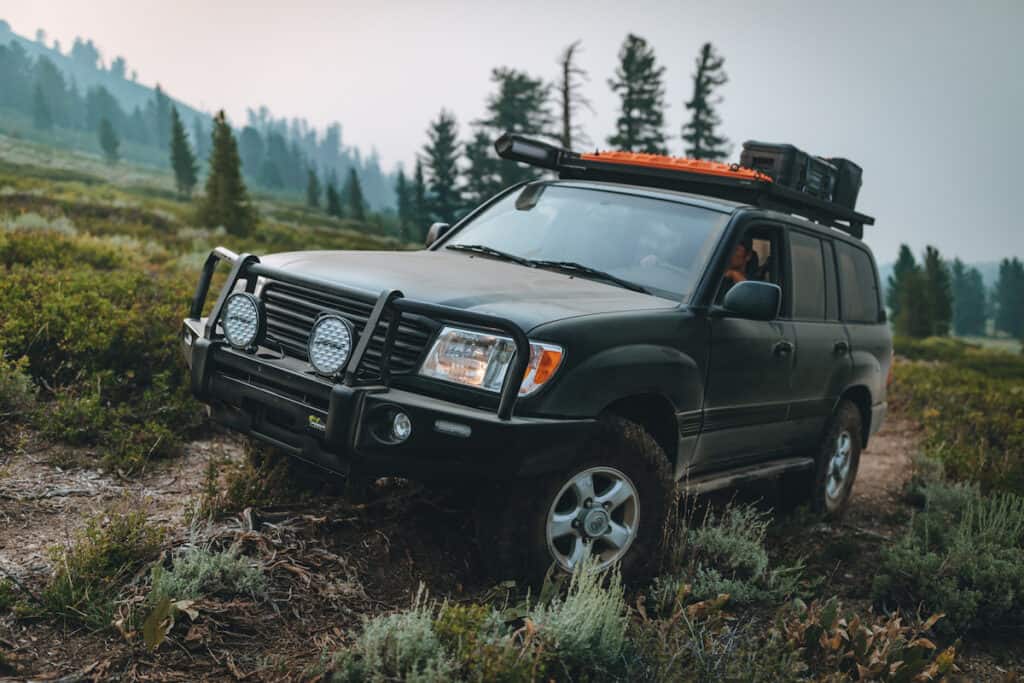 I've run BFG KO2s on multiple trucks and SUVs over the years. I've tried other tires, but I always end up coming back to the KO2s.
Why Do I Need Off-Road Tires?
You never plan on taking your truck or SUV off the pavement, then no, off-road tires are not a necessity. But, once you start planning on driving dirt roads of any degree, then you should seriously consider an all-terrain off-road tire.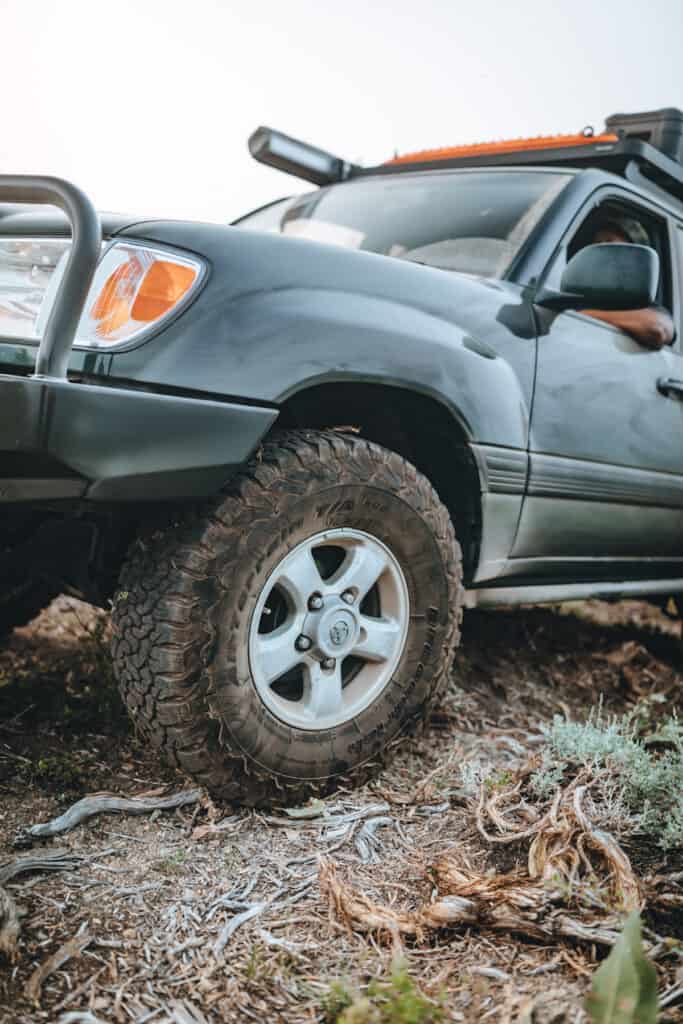 If you regularly drive in mud or snow, an off-road tire can also be a great help.
There are a few features of an off-road tire that separate it from a standard street tire.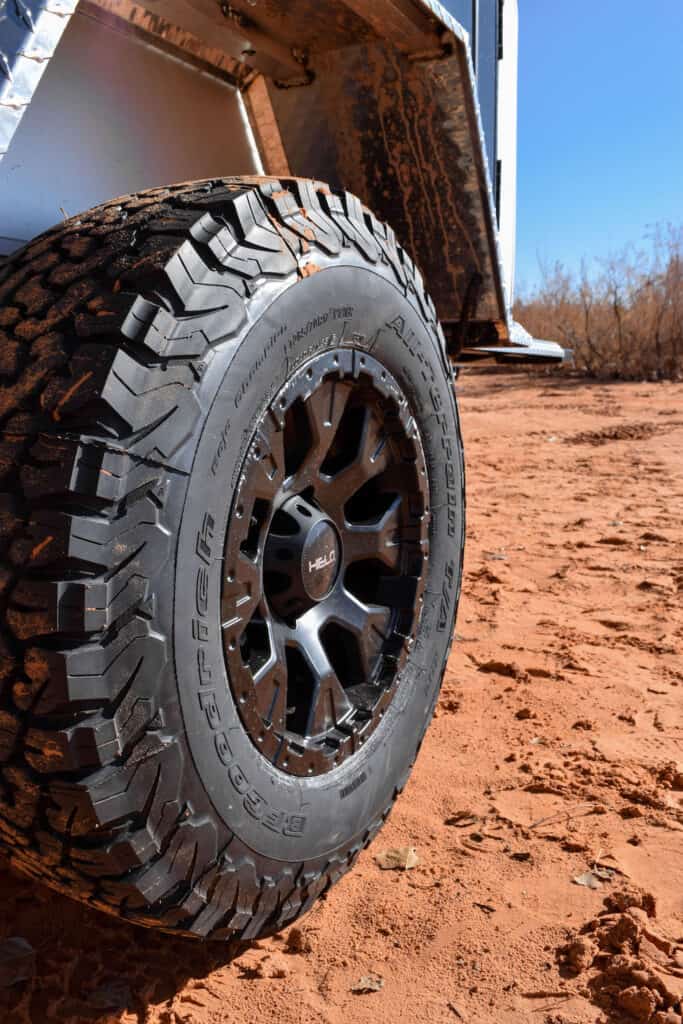 Increased Traction
An off-road tire will have a deeper and more exaggerated tread pattern. This allows the tire to shed dirt, mud, and snow more easily and provides greater contact between the surface of the road and the tire. This ultimately leads to improved traction, which is the number one goal.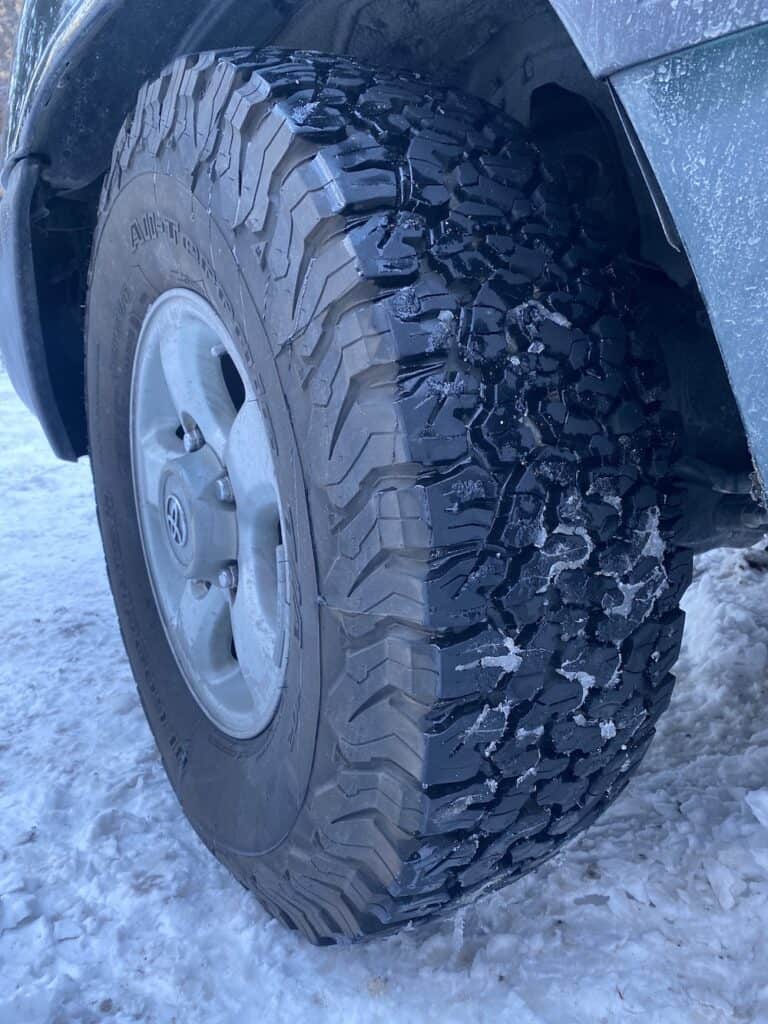 The two main types of off-road tires are all-terrains (AT) and mud-terrains (MT). All-terrain tires like the BFG KO2s are designed to perform on-road and off. With an all-terrain tire your mileage won't take as bad of a hit as it would on mud-terrains, and any highway noise (drone) from the larger treads should be minimal.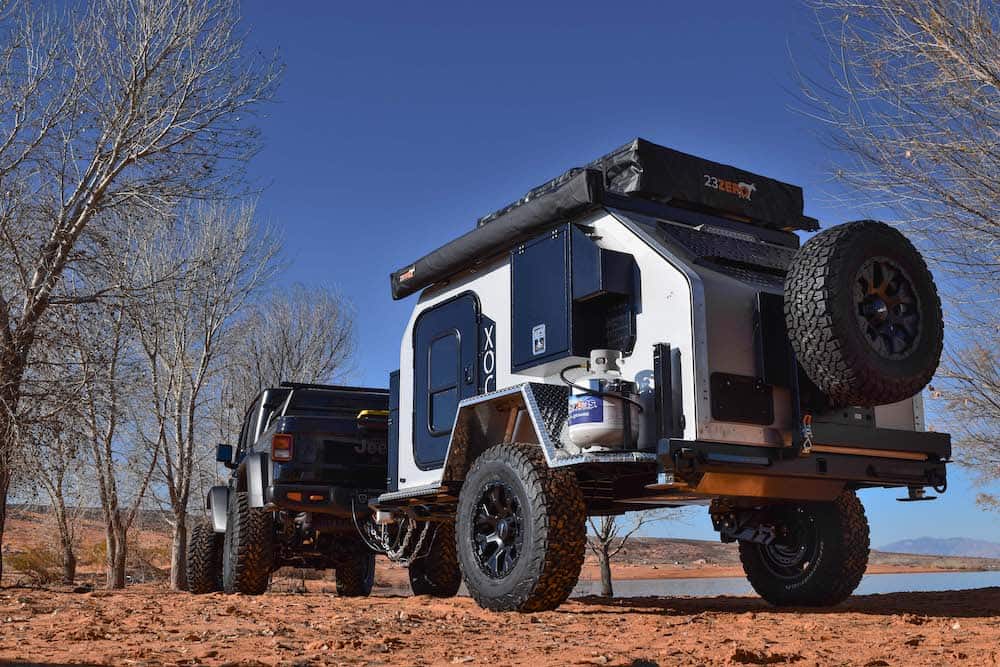 An all-terrain allows you to seamlessly travel from the highway to graded dirt roads, which is very convenient. There's no need to switch out tires with the do-everything ATs. By "airing down" your tires, you can tackle even more aggressive and rocky terrain.
A mud-terrain tire will have an even more aggressive tread than ATs and the space between treads will be wider. This allows the tire to cut through the mud even easier and release debris faster. But, a mud-terrain will likely be louder on the road and cost you more at the pump due to higher rolling resistance. BFGoodrich makes a popular mud-terrain called the KM3, so check that out if you plan on doing a bit more aggressive trails.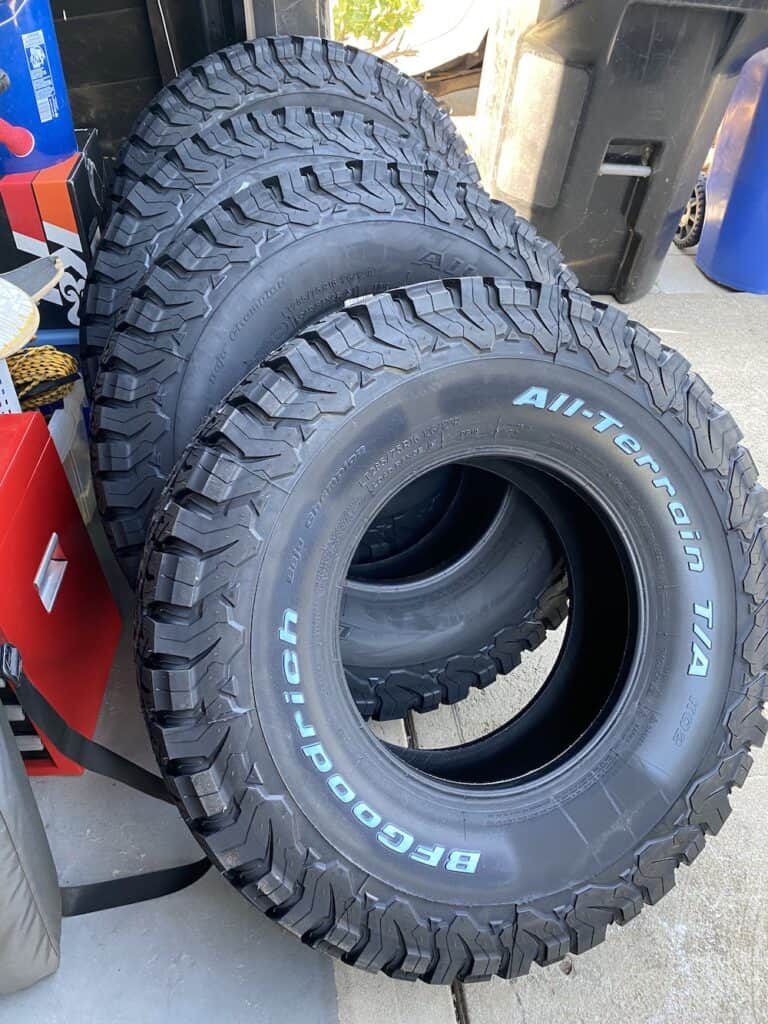 Stronger Sidewalls
Sidewalls the weak point on any tire, which is why BFGoodrich designed the KO2s with a 20% tougher sidewall.
The tougher sidewall will resist bruising on impact against obstacles and they are much less likely to snag or split on contact with protruding objects.
You still want to do your best to always protect your sidewalls by driving directly over obstacles when you can.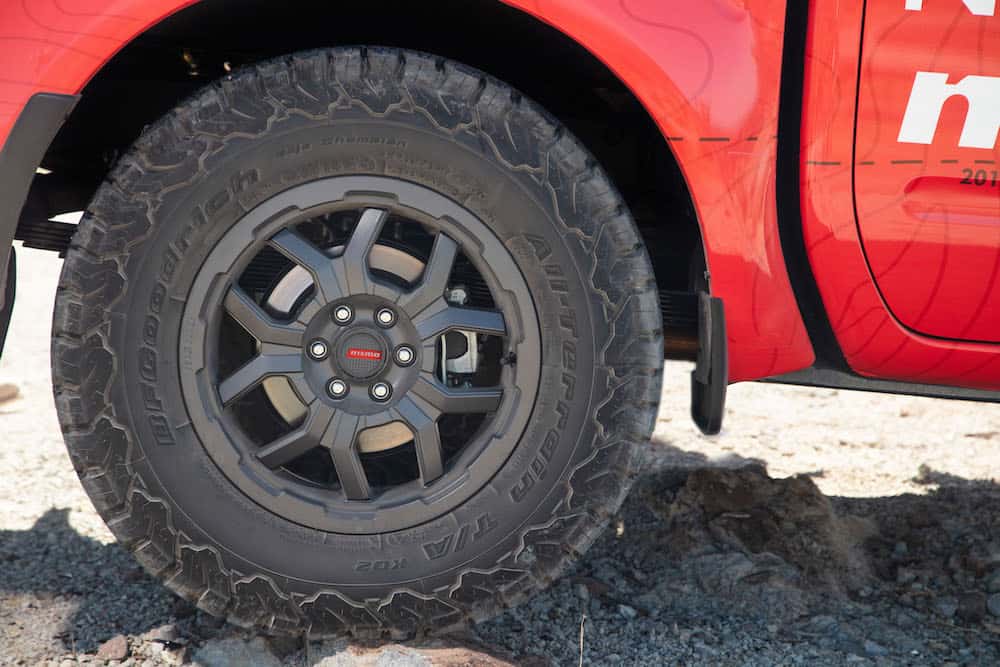 Handle Heavy Loads
The standard BFGoodrich KO2 is a 6-ply tire, which is much stronger than a regular 4-ply tire off the shelf. But, if you are planning on loading up your vehicle with front and rear bumpers, rock sliders, roof rack, and other gear, then you'll want a tire with a load range of "e", which makes it a 10-ply for added strength.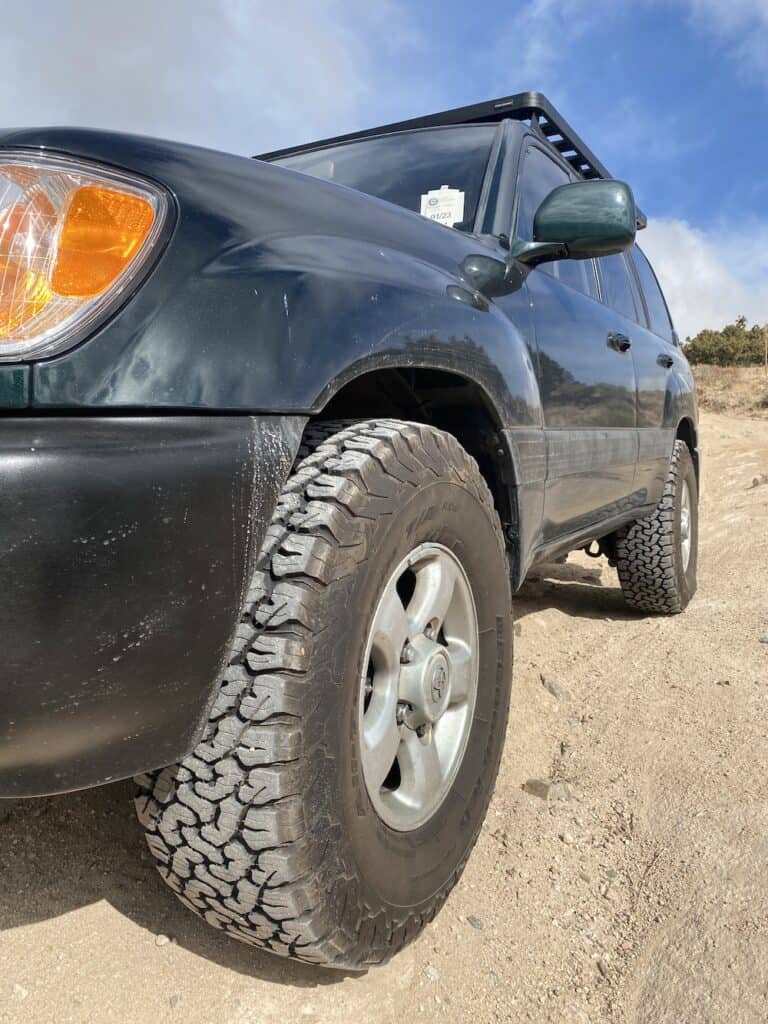 I like to run an "e" rated tire to ensure I never have to worry about my load weight. An "e" rated tire is also stronger overall which adds some piece of mind. I do feel that these tires ride a bit stiffer, but it's an easy trade-off.
Are BFGoodrich KO2 Tires Worth the Hype?
In my opinion the BFG KO2s provide the best balance between a comfortable street tire and a trail-ready off-roader. I've put thousands of highway and street miles on my KO2s, and I've never blinked about using them on any type of off-road terrain.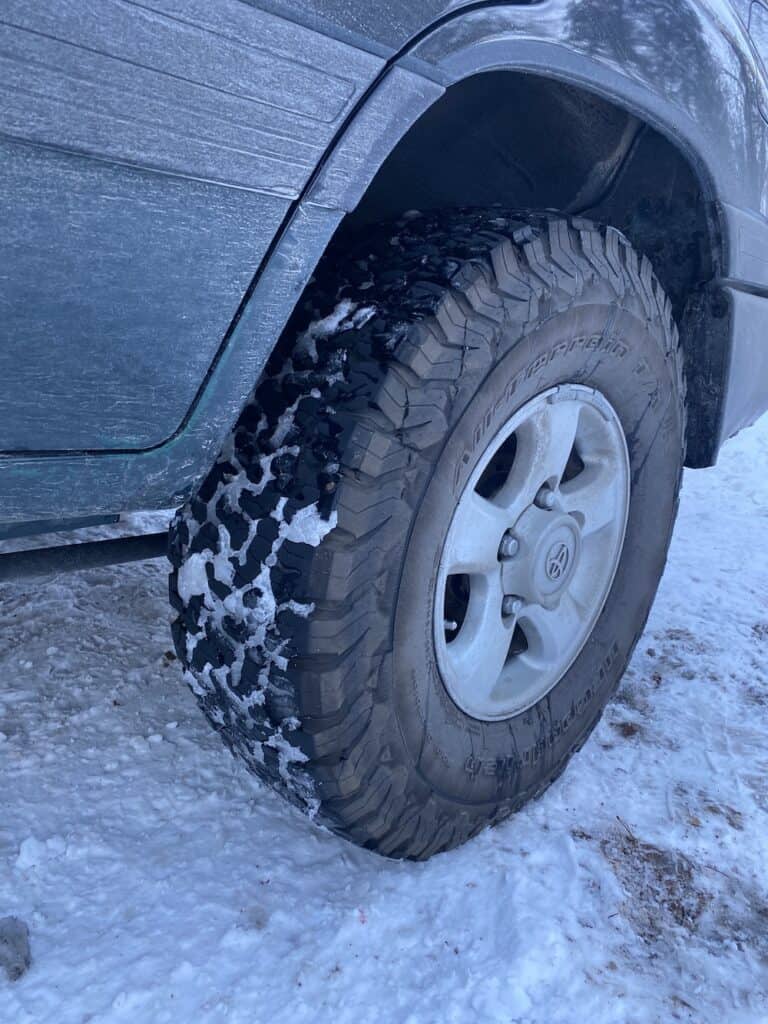 I love family road trips and I have complete faith that my KO2s will take me across country if needed. I've also done a bit of towing at our ranch and these tires handle a load with ease. But, where I'm most impressed with these tires is when I'm in the desert. From Mojave Road sand dunes to Death Valley boulders, the KO2s are ready for anything.
Tire competition is fierce, but there's a reason why the KO2s continue to shine. Owners like me stick with what works and I don't like to mess with a good thing.
For more information on the BFGoodrich All-Terrain T/A KO2 tires visit their website.