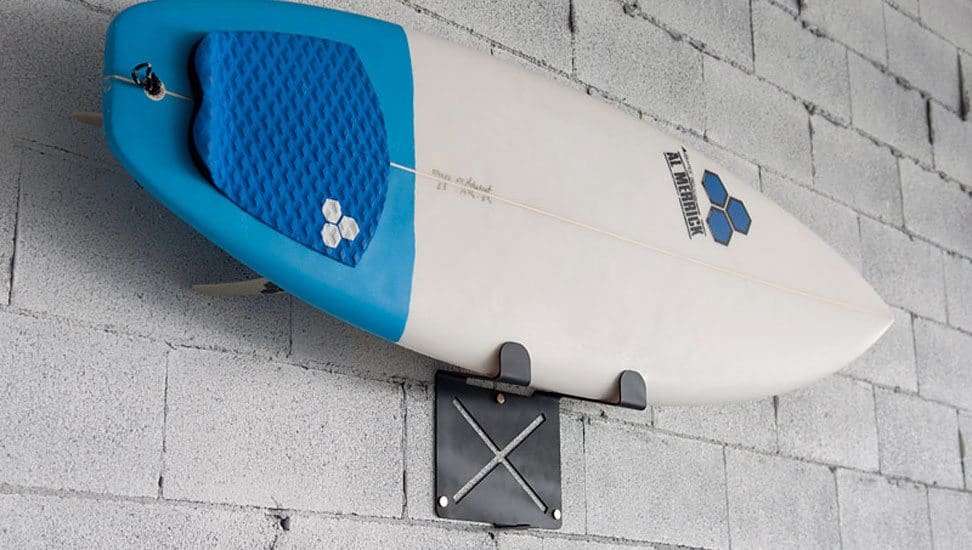 Since moving to LA from NYC last year I thought I'd be doing a lot more surfing. It hasn't worked out like that. As soon as the water got warm the waves went flat. I guess that's par for the course in Southern California.
Even if I don't hit the beach as often as I'd like, I can still live vicariously through those that do and my favorite surfing blog is El Porto Fridays. The site recently close down but I was still able to grab this great photo of the board rack they built in their garage.
This is the easiest way to store your quiver especially if you have more than 3 boards. This project is also cheap and only requires a 2×4, wood dowels, wood screws and padding. He's also lined up some eyelets at the end of the dowels to put a cord through so the boards don't fall out.
Currently my boards are stored outside in board bags (not a great option) but I have them on their sides on a pallet. I've got an 11′ Laird Surftech stand up paddle board that is a bit unwieldy to be standing on it's end.