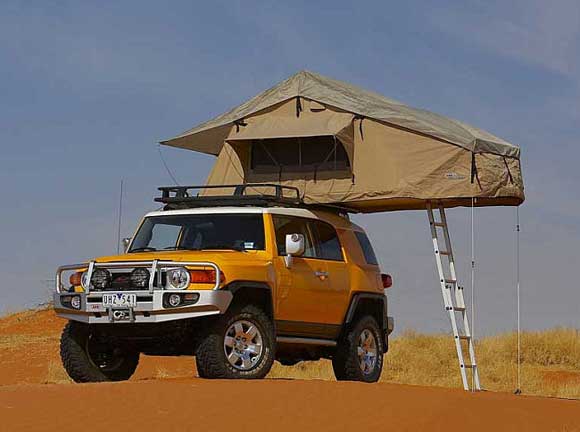 Car camping has been taken to the next level for those wishing to get a bit more adventurous. Enter expedition camping which requires you to haul everything you need and setup sometimes hundreds of miles from any form of civilization.
But this isn't about traveling light, it's more about being efficient and comfortable tents can take up valuable space in your rig.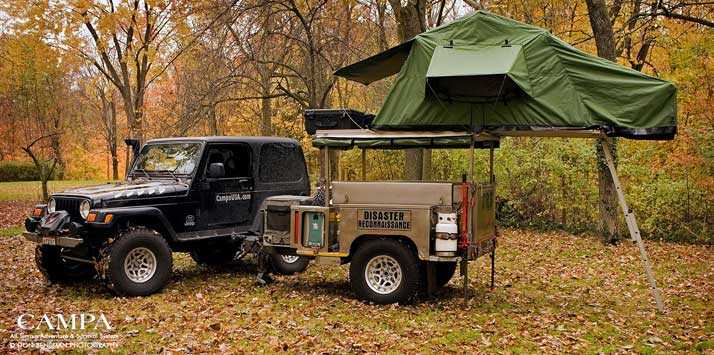 The Campa Cub is a solid option but if you don't want to haul a trailer but still want to sleep off the ground, consider the ARV rooftop tent can be mounted to small cars, SUVs and pickup trucks. It takes minutes to install to your roof rack and can sleep four. Just make sure you check the weight rating of your roof rack.