The Chevrolet Bolt EV is the first mass-produced electric vehicle that has a range of over 200 miles and costs close to $30K. After spending a weekend driving it around San Francisco and through Napa Valley, we're convinced that Chevy has a winner. This electric car is truly comparable to any similarly priced and sized vehicles, and performance wise it probably bests them.
If you've never driven an electric car you are in for a real treat. Acceleration is instantaneous, and after driving the Bolt EV, you will crave that same experience in your own vehicle. The single-pedal driving is an awesome experience that takes some getting used to, but once you realize that your "gas" and brake pedals have been combined, you'll never want to go back to two-pedal driving again. You'll also save the wear on your brakes and extend your battery charge—a win, win.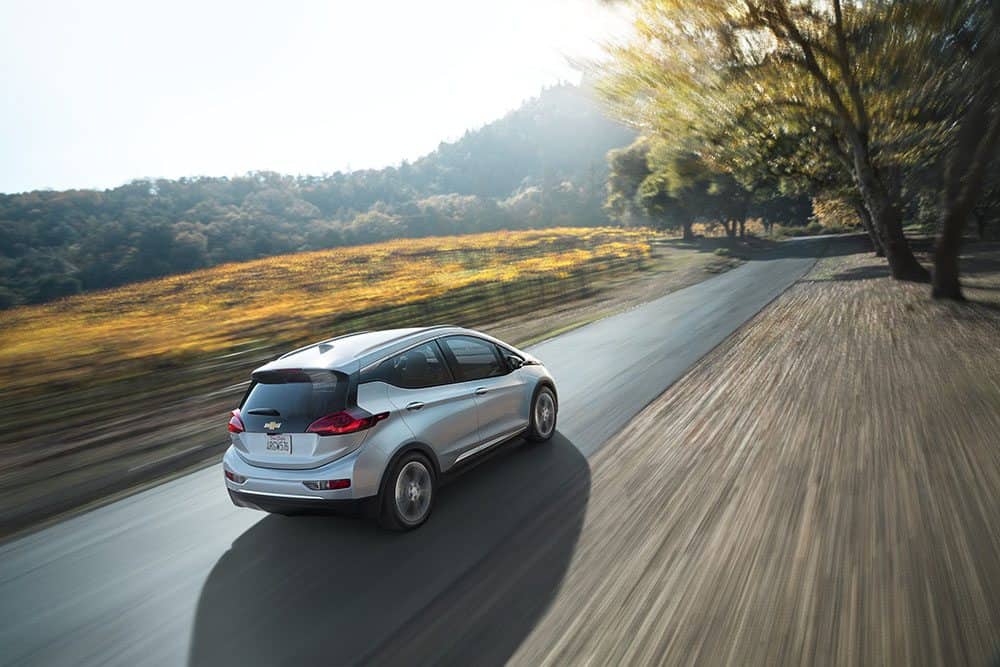 The Bolt EV is available with three charging modes, so you'll never be stranded. A worthy upgrade is the fast DC charging which requires an upgraded charging port, but this mode will make road trips much more enjoyable. Stop lunch on the road and you'll return to a fully-charged or topped off vehicle.
In addition to the sporty feel of the Bolt EV, we were also very comfortable riding in it. For a small car we never felt cramped and had plenty of room for luggage. The Bolt EV would make an excellent second vehicle and most likely would supplant your current car as a daily driver. The only drawback is the cargo space fills up quickly, so it's not ideal for larger families.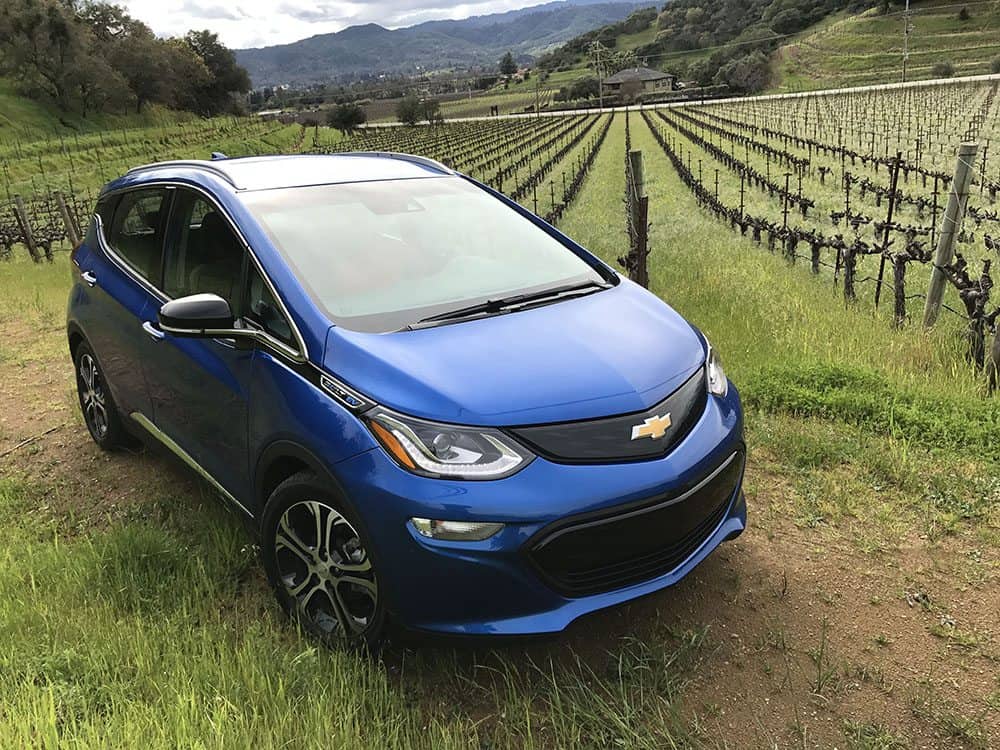 A couple years ago we spent some time with the Chevy Volt, which is electric powered, but also has a gas engine as backup. It's slightly more flexible than the Bolt EV, but not by much. Once you get the hang of maximizing the 238 mile range of the Bolt EV, you'll forget needing gas.
The all-electric car class is growing quickly, and Chevy has upped the ante with the Bolt EV. The Nissan Leaf, BMW i3, and Fiat 500e are all similarly priced, but the Bolt EV delivers a much higher range and more interior space. The Tesla 3 is scheduled to deliver late this year, but the Bolt EV has a head start and there is no reason it can't replace the Toyota Prius as the vehicle of choice among eco-conscious millennials and anyone who values performance and efficiency.