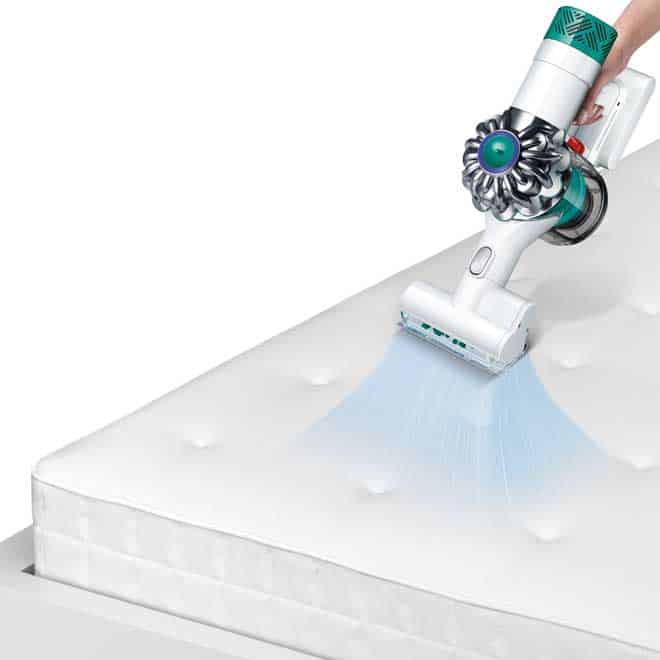 Did you know there can be 2 million dust mites on your mattress? Gross!
One third of our life is spent sleeping. But do you know who you're sleeping with? Beds contain between 10,000 and two million dust mites. Why? Dust mites feed on our skin cells. On average we shed 28g of skin cells per month – the equivalent weight of a bag of potato chips. As you sleep, many of these skins cells become entrenched in your mattress. Squirming already? The dust mites that feed on your skin lay up to 40 million droppings a day, which we then breathe in.
Dust mite feces contain a protein that can trigger allergic reactions in humans, including asthma, eczema and allergic rhinitis. According to the Asthma and Allergy Foundation of America (AAFA), an estimated 20 million Americans are allergic to dust mite droppings. The most effective way to remove these allergens is through vacuuming your mattress.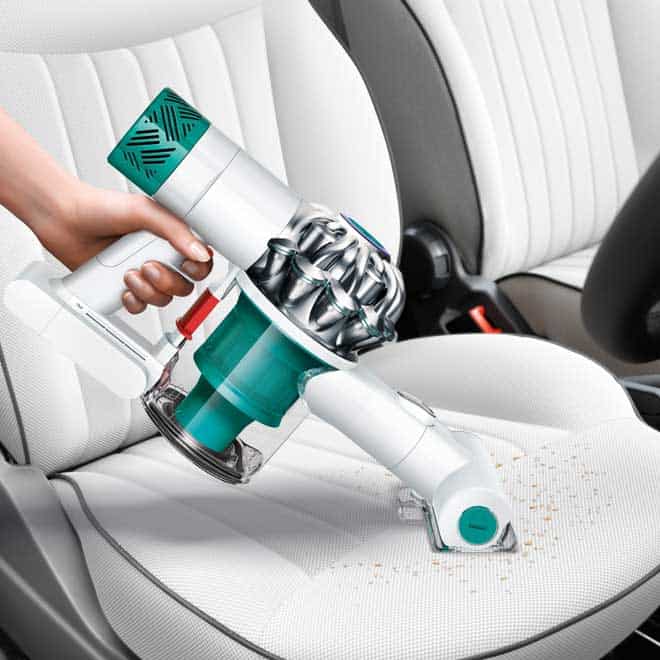 Although they take comfort in your mattress all year, the concentration of dust mites and allergens is highest during the spring and autumn. It is then that vacuuming one's mattress becomes critical.
However, not every machine is up to the job. Some others rely on UV light to kill dust mites, but these require prolonged UV exposure to do the job right. Others still simply don't have the suction power to keep and trap mites and other allergens. The Dyson V6 Mattress, which features the Dyson digital motor V6 and whole machine HEPA filtration, has been engineered for powerful suction to remove allergens from your mattress.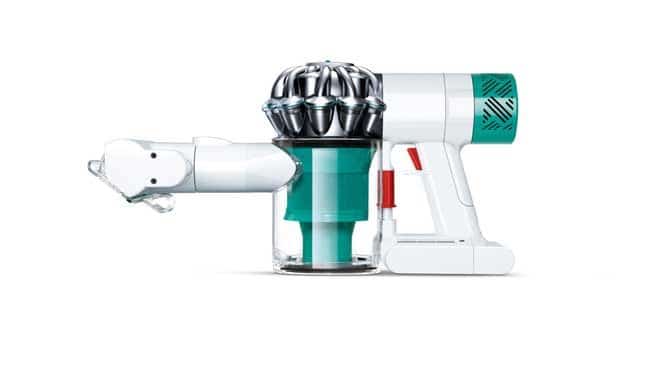 V6 Mattress features:
Whole Machine HEPA filtration: Powerful centrifugal forces generated by Dyson's Root Cyclone Technology spins dust and dirt out of the air and into the bin. Any remaining particles are captured by the post motor filter – including allergens and bacteria. And because the entire system is engineered to be airtight – the air that leaves the machine is cleaner than the air you breathe.
Motorized mattress tool: The powerful motorized brush bar pivots to maintain constant contact across the mattress. Stiff nylon bristles agitate the mattress fibers dislodging dust mites, allergens and dirt so they can be drawn up by the powerful suction. The full-width brush bar and suction channel ensure that the user can clean right to the edge of the mattress.
Dyson digital motor V6: The latest Dyson digital motor gives V6 Mattress the most powerful suction of any cordless handheld vacuum.
2 Tier Radial™ Cyclone Technology: Flings dust out of the air and into the bin, separating out even the most microscopic particles.
Run-time: This machine will run for 20 minutes, 16 with the motorized cleaner head, and 6 minutes on boost mode.
Hygienic bin emptying: Just push the red button to release the dirt directly into the bin.
Weight: 3.6 pounds.
Warranty: 2 year parts and labor warranty.
Energy Star Rating: The machine's battery charger has qualified for the Energy Star rating, due to its energy efficiency.
Price: $249.99
Availability: April 20th, 2015 on the Home Shopping Network (HSN). April 21st, 2015 on Dyson.com
Science and research drive everything that Dyson does. They have their own in-house microbiology lab that grows they're own dust mites. They have expertise in fields including immunology, microbiology, chemistry and food hygiene sectors. Research of mattresses in Japan revealed more than 90% beds contained mites. And over 50% had traces of insects in their bed, including Booklice, Indian meal moth, Silkworm, Cigarette beetle, German cockroach and American cockroach.