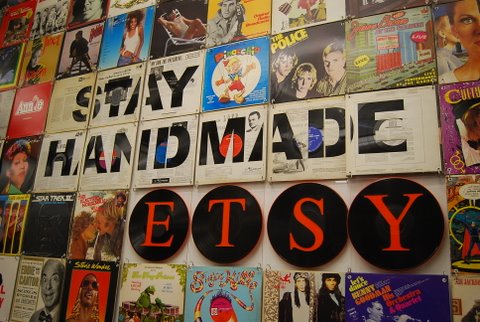 We just returned from a visit to the handmade center of the universe, Etsy. They recently moved to a fabulous location in the DUMBO neighborhood of Brooklyn and built out their own space in a large warehouse loft.
In keeping with the do-it-yourself and handmade mantra, they've decorated the space with high-quality pieces made from their sellers as well as employees and other artists.
From the Etsy kitchen to the Etsy labs, their handmade DNA is infused into almost every object. This is evident before you even walk through the door as they've hung a hand-painted sign above the entrance and you are greeted by a vintage wood desk and faux (photocopied…err fauxtocopied) oak wood paneling that hearkens back to their previous space in a historic Brooklyn brownstone.
Adam Brown of Etsy was a gracious host and gave us the full tour. In a short time Etsy has grown to over 130 people. About 100 work on site in technology, customer service, marketing and administration and the rest are scattered around the world. With over 5 million active users in their community that come from 150 countries and growing, Etsy has a global reach that they wish to serve as best they can.
Read on for more photos from our behind the scenes peek at Etsy.
Here are a few photos from our behind the scenes tour of Etsy and you can view our full Etsy photo gallery.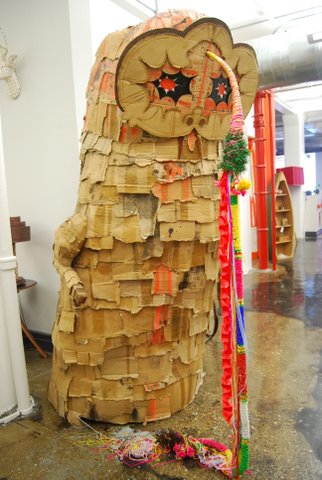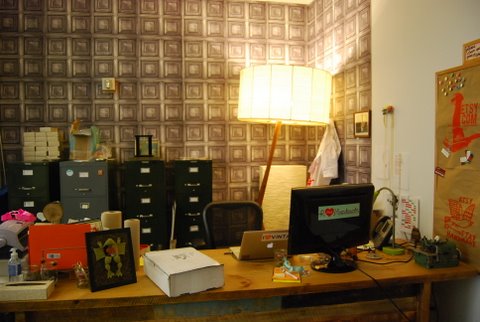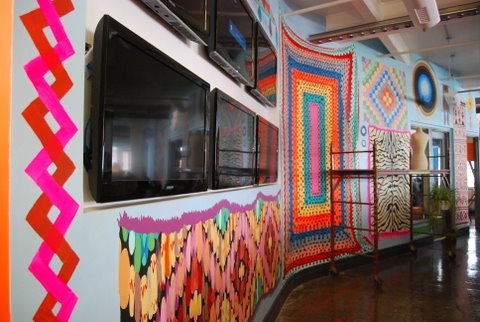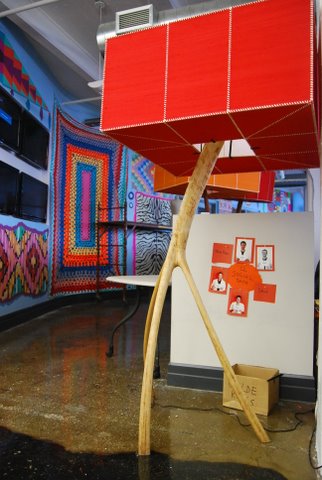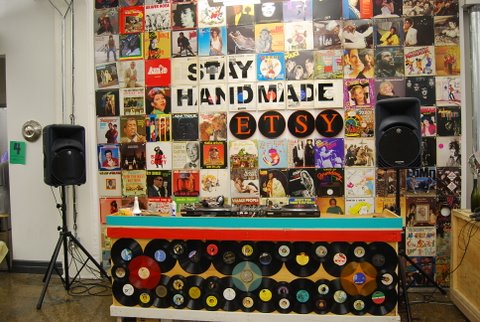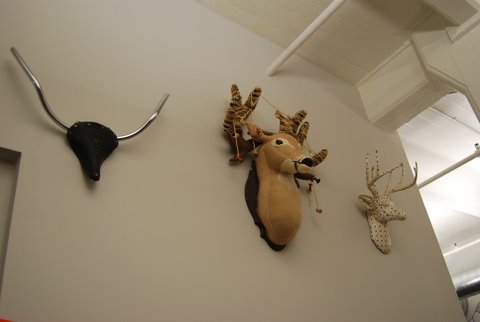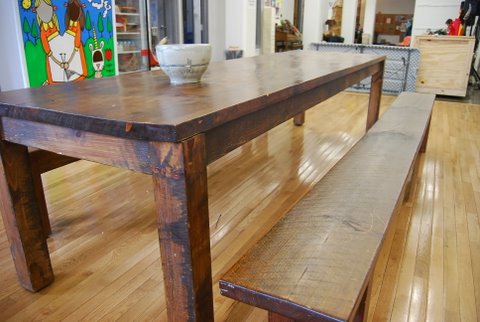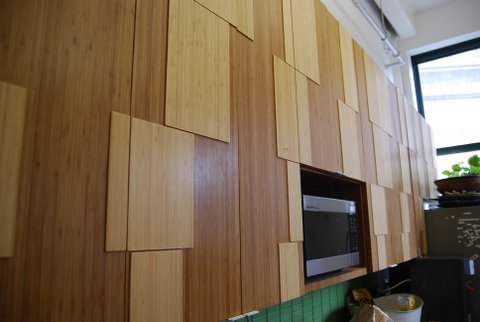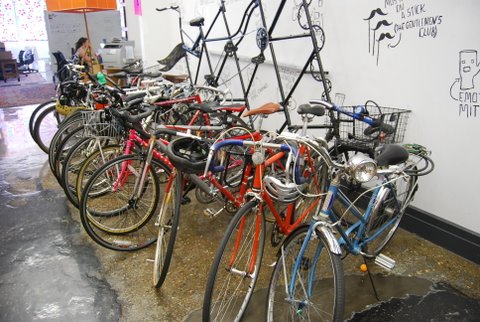 photos: CharlesandHudson.com