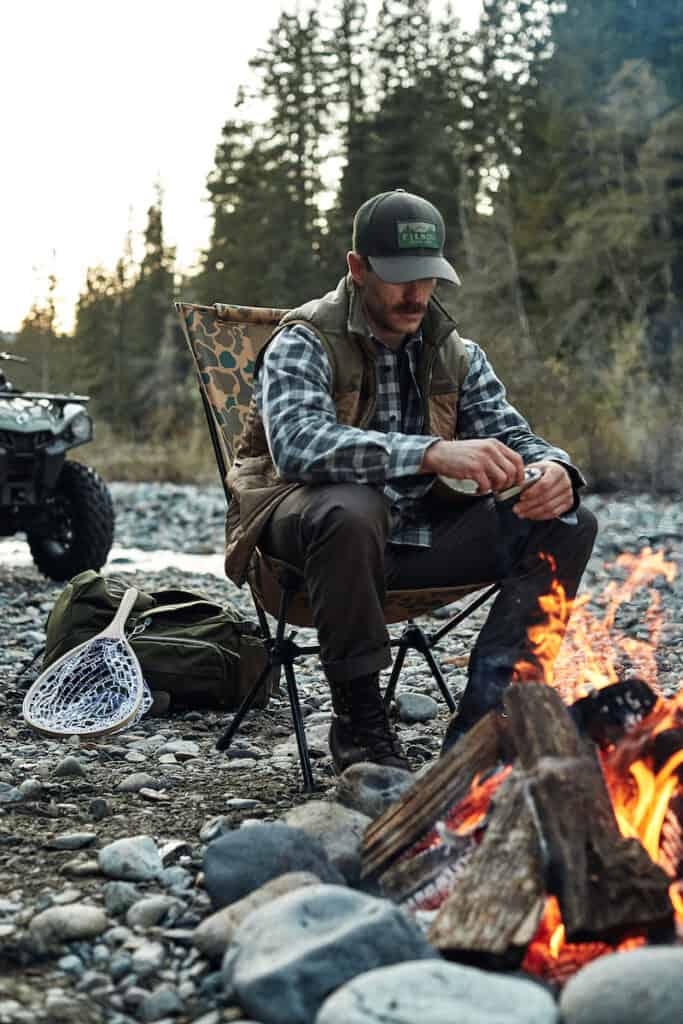 The Filson collaborations keep coming. In recent months they've partnered with Danner and Westland Distillery, and now they are at it again with a limited-edition outdoor furniture line from Helinox.
This collection includes three popular products from the Helinox line and features Filson tried and true materials.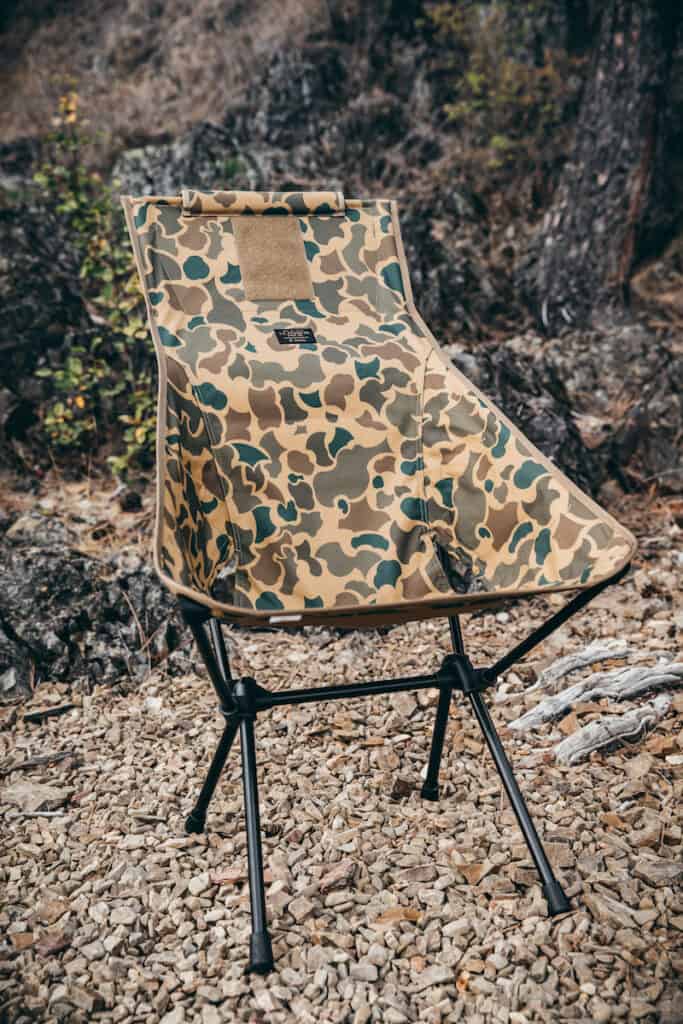 Nobody does leather and canvas better than Filson, so there is little doubt these nylon fabrics wouldn't be just as strong and good looking. These fabrics are aluminum + polyester mesh + 600D polyester + nylon resin and the frames are constructed of DAC aluminum poles.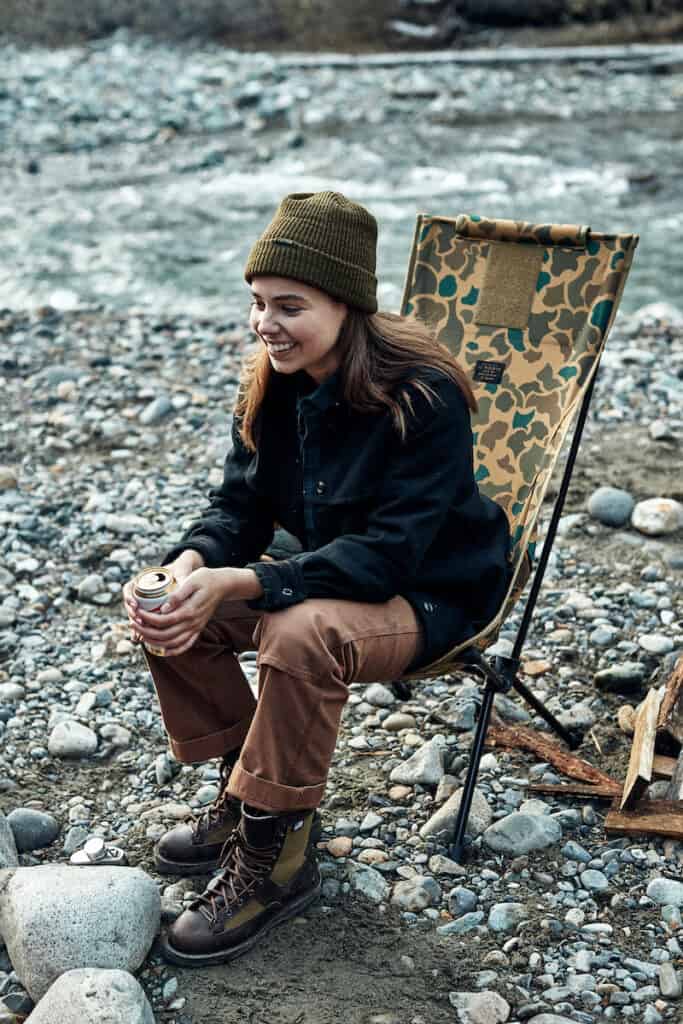 Filson x Helinox Printed Tactical Sunset Chair – MSRP: $205 – Compact and lightweight, the Filson x Helinox® Tactical Sunset Chair gives you a comfortable place to sit, whether it's riverside or mountaintop. Weighs just 3lbs. 4-oz. and has a 320-pound capacity-constructed from exceptionally strong DAC® aluminum poles with durable 600D polyester seat fabric and mesh panels for breathability. Packs small in a stuff sack that doubles as a neck pillow when you insert a jacket or piece of clothing into it. Engineered with a tall back for plenty of support. Limited-edition collaboration.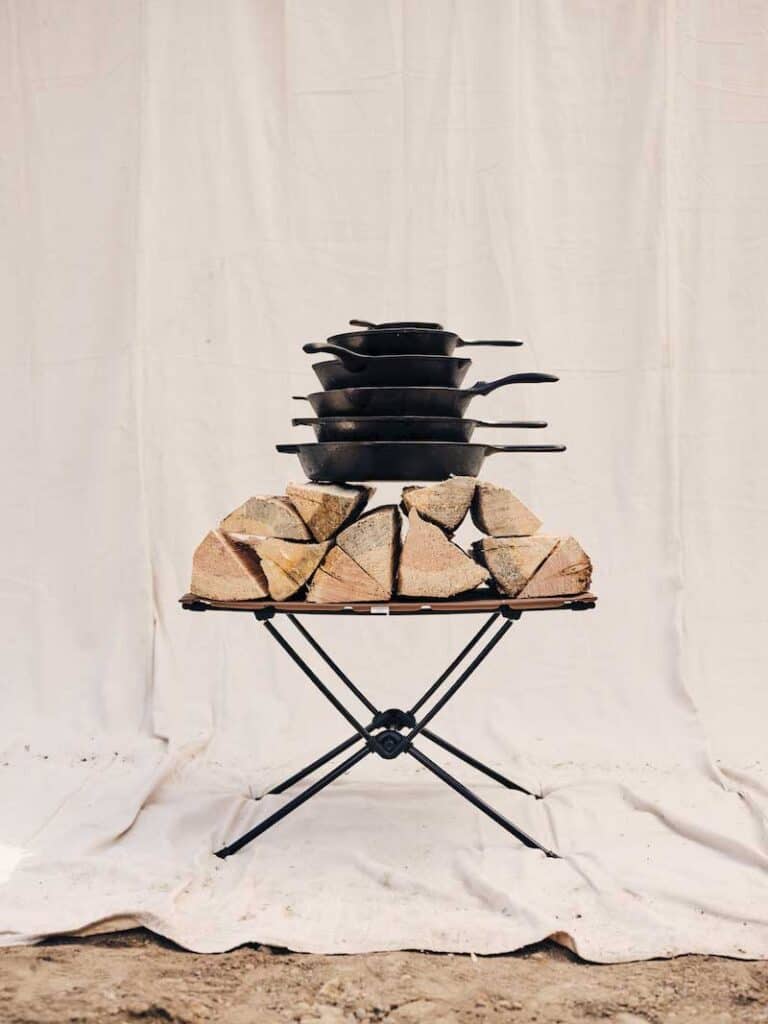 Filson x Helinox Solid Tactical Hard Top Table – MSRP: $165 – Lightweight and stable, the Filson x Helinox Tactical Hard-Top Table is designed for streamside morning coffee or sharing a hearty camp dinner. Engineered lightweight DAC® aluminum legs are shock-corded to high-strength nylon resin hubs, making set-up quick and easy. The rigid table surface and flexible base will keep items from falling off. 600D polyester fabric table-top cleans up nicely. Features 15″ height and 23.5″x 15.5″ table surface. Limited-edition collaboration.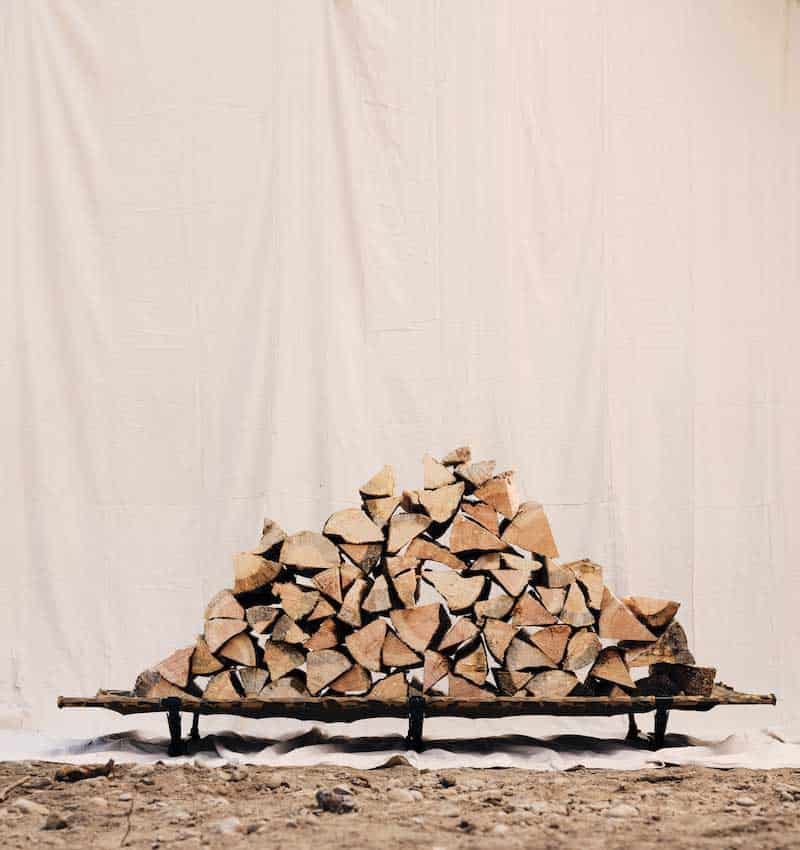 Filson x Helinox Printed Tactical Cot – MSRP: $450 – Elevate your sleeping experience with the Filson x Helinox® Tactical Cot. Designed to get you off the ground, away from leaky tent floors and crawling critters, with a 6.6″ height that still allows you to sit up comfortably in the tent. Extremely sturdy and durable, it's constructed from heavy-duty DAC® aluminum poles, with shock-corded nylon-resin hubs and lever-locking, quick-release attachments. The platform is made from durable 600D polyester fabric, stretched taut between the poles. Weighs just over 5 pounds and can hold up to 320 pounds. Limited-edition collaboration.