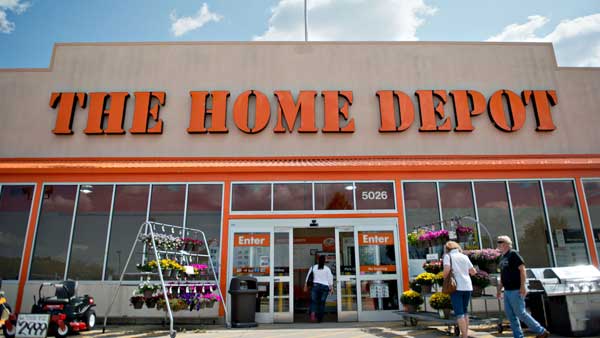 Home Depot will begin selling MakerBot 3D printers this month from 12 of their retail stores across the country. This will serve as an early test before a full nationwide rollout. According to Bre Pettis the founder of MakerBot, online sales of MakerBot on the Home Depot website have been strong so the direct retail route makes sense. MakerBot will probably have a prominent end cap display like RYOBI and Milwaukee Tool, staffed by a MakerBot "expert", showing the 3D printer in action which is really the selling point.
MakerBot 3D printers have been available in Microsoft stores for the past year but this is the first major big-box retailer to commit to this technology which will push it further into the psyche of the American consumer.
The real takeaway here is Home Depot betting on 3D printing and becoming the go-to resource as it already is for most home related products and materials. One area of 3D printing I've always been bullish on is the ability to print replacement parts for appliances and other home items. A cracked hinge on a dryer or a broken tab on a smoke detector, typically require a service call or product replacement, but with 3D printing you could conceivably visit the manufacturers website and download the 3D plan and print your own replacement part. This will provide customers with better customer service and retailers will no longer have to hold old inventory on out of production units.
I'm sure I'm overlooking a ton of other uses but it's great to see a company get behind a technology that is still a few years from becoming a household must-have.
Home Depot will be selling the MakerBot Replicator at $2,899 and the Replicator Mini at $1,375.
Here's a refresher on "What is 3D Printing"