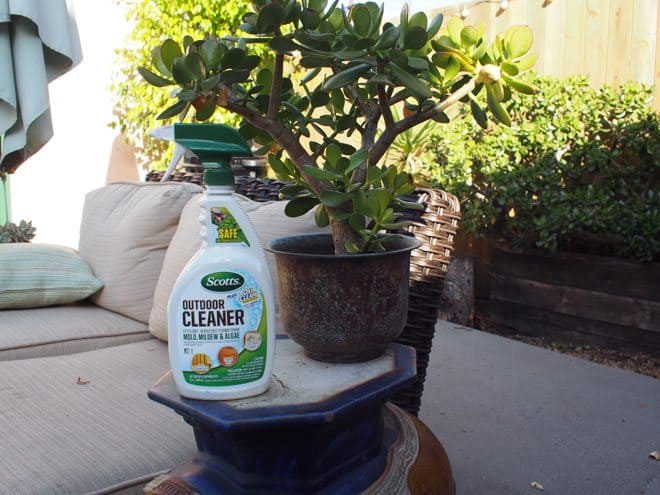 Sitting down on a dirty lawn chair just sucks and unsightly mold is just gross. Here's an easy way to keep your patio furniture clean using Scotts Outdoor Cleaner Plus OxiClean. Los Angeles doesn't have the cleanest air and in the Spring there is pollen and other airborne particulates floating around. This all leads to dirty patio furniture. The dewpoint temperature also drops at night and our outdoor cushions get damp which leads to mold and mildew stains.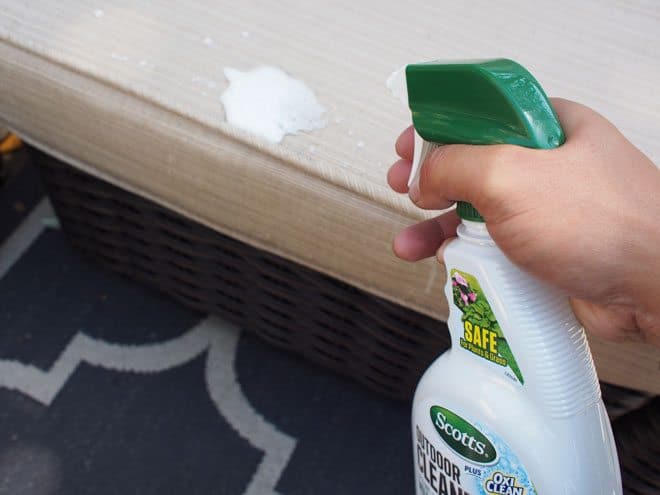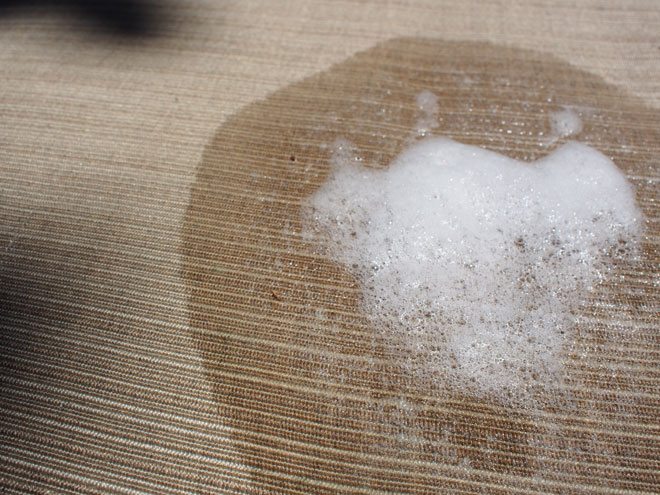 We've been reluctant to use a cleaner because of the harsh chemicals, but Scott's Outdoor Cleaner is a great solution. It's safe on fabrics and to use around lawns and plants (which we have a lot of).
To clean your furniture just spray it on the surface to be cleaned and let the solution set for a few minutes. You'll see the foam action go to work as it lifts the stains and dirt off your furniture.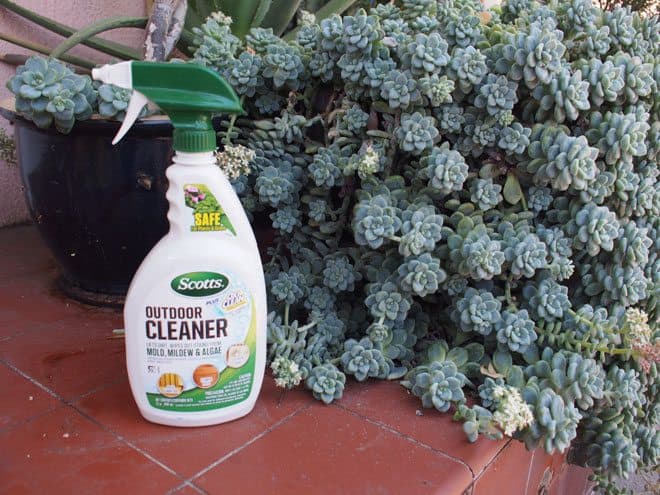 To spot stains give it a scrub and rinse with water or wipe with a clean cloth to finish.
Scotts Outdoor Cleaner Plus OxiClean can be used on concrete/brick, wood, composite wood, vinyl, patio furniture (including outdoor fabrics), roofing shingles, fiberglass, painted metals and more.
This product is available as a sprayer like we used, garden sprayer with hose attachment, and gallon size. Select your product here.
This is a sponsored conversation written by me on behalf of Scotts®Plus OxiClean™ Outdoor Cleaner via Burst Media. The opinions and text are all mine.