Have you ever wished there was a book to view the best homes of This Old House after the remodel? Well your prayers have been answered. Kevin O'Connor, the host of This Old House, takes us on a personal tour of his favorite homes room by room in his new book, The Best Homes from This Old House.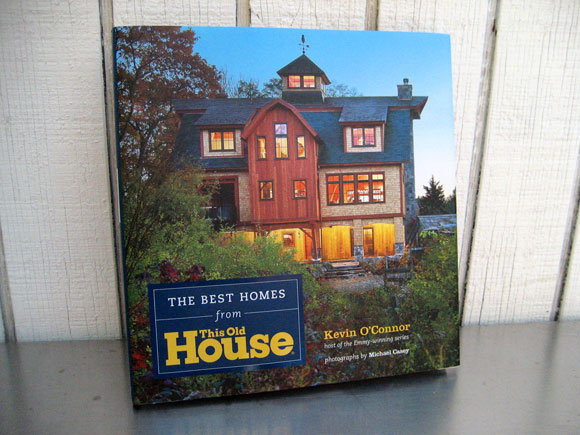 Some of the homes featured include: New England farmhouse in Carlisle, MA; Texas Bungalow in Austin, TX; Brooklyn Brownstone in Prospect Heights, Brooklyn; and the last home a Spanish Revival in Los Angeles, CA.
We've had the pleasure to visit many of the homes profiled in the book and most recently we met up with Kevin at the Los Angeles house project as he gave us a tour and we watched while he and his friend and photographer, Michael Casey took some final shots of the home.
Not only does Kevin share with us an inside look into the renovation process on these homes, he also shares many of the design elements that elevate each home and make them all worthy of being a This Old House project.
The profiles of the cast of This Old House as well as the creator, Russ Morash, are fun to read and we're happy to see the unsung hero of the show, cameraman Stephen "Dino" D'Onofrio get some ink.
The 10 homes selected in the book cover a variety of architectural styles and will undoubtedly open your eyes to the beauty of each one.
The Best Homes of This Old House will be available September 1, 2011 in bookstores everyone and it's already available on Amazon.
Our interview with the host of This Old House and Ask This Old House, Kevin O'Connor.