A sudden heat wave has descended over Kansas City, which means many of us are firing up the air conditioners–for a couple of days, anyway. Before your A/C usage peaks during the summer months, there are a few things you can do to keep your air conditioner running efficiently. And if you do find a problem, you've got time to fix it before the temps are sweltering.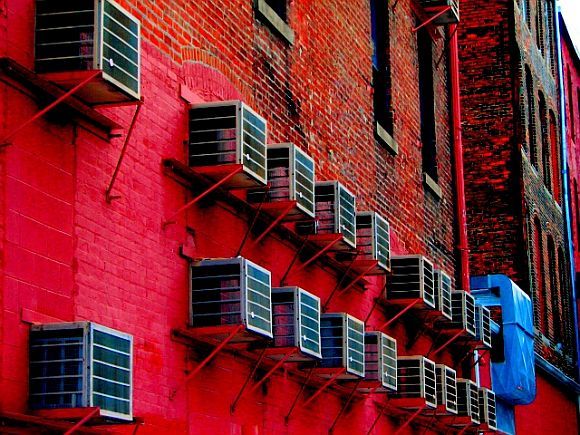 First up? Call in a contractor. It's a great idea to have your A/C unit inspected by a professional. A contractor will check controls, lubrication, condensation, thermostat operation and electrical connections, among other things.
Next, a DIY project: replace your filter. Some experts recommend changing your filter monthly during peak A/C usage, but that's up to you. Check it regularly, and if it's dirty, swap it out.

Another DIY project? Clean your A/C unit. Make sure it's free of any dirt or debris that may have accumulated during the winter months.
You can also give your A/C a quick test run. You may not need to keep it on right now, but you'll be able to ensure it's working properly so that at the first sign of heat an icy blast will keep you cool!
What are your A/C habits? Do you hold out as long as possible and rely on open windows and fans? Or do you turn it on as soon as temps exceed 85 degrees? (Here's a secret – I'm one of the latter. I know, I know – you're judging me, right?)
Photo: Flickr.com/photos/jantik/102786594