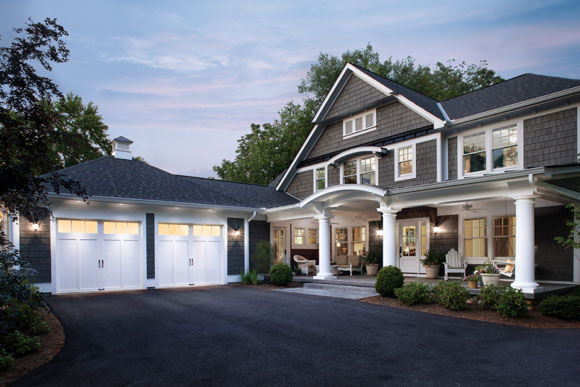 We've explored the financial advantages for upgrading your garage door as well the abundance of new designs and materials available, so now it's time to start shopping for a garage door.
Your local Home Depot can be an easy place to start your search but we recommend visiting a garage door showroom. Clopay Garage Doors gave us a peek into one of their showrooms, where the salespeople are trained solely on the design, construction and functionality of garage doors. Once you decide on a garage door they will make sure that installation goes smoothly and that all of your questions are answered.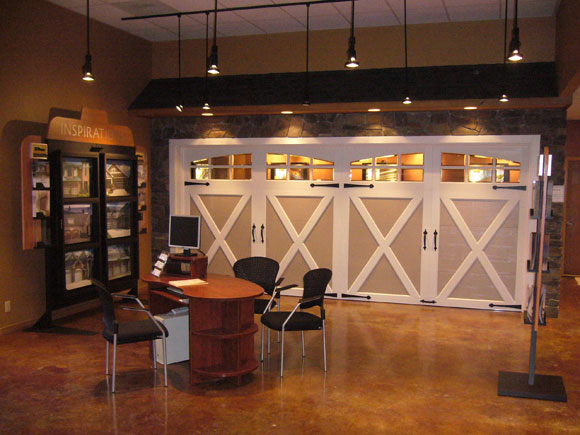 What's great about Clopay's dealer showroom is that you can see the their full-lineup of garage door designs and in many cases you can view a full-size version of the door. They will also have all color and material swatches and with their trained eye they will be able to assist you in choosing a door style that works best with your home.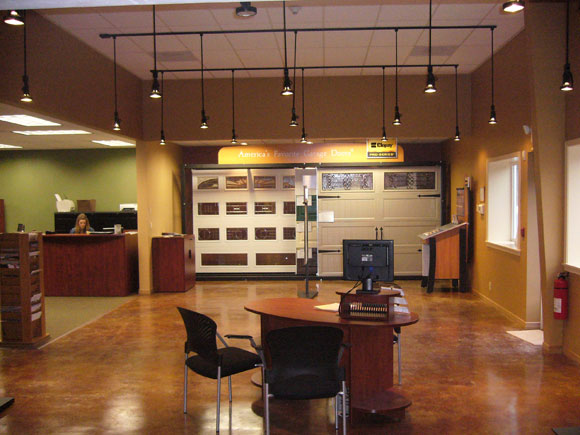 We recommend bringing a photo of your home showing your garage door with you when you visit a showroom. This will help you and the salesperson know exactly what type of door your home requires in regards to fit and style.
If you don't have a dealer showroom near you or you prefer to shop online, Clopay has just launched a Door Imagination System that allows you to upload a photo of your home to "try on" various garage door and entry doors designs to find a perfect fit. With over 1,000 different garage door designs in wood, steel, aluminum, composite and glass, there is bound to be more than one that will work for you.
It took two minutes to go through the step-by-step process and we started with a simple photo of our garage door.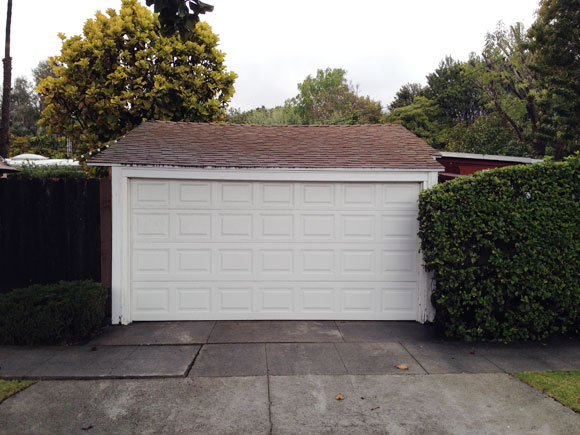 Then we uploaded our photo. If you don't have a photo of your own garage but still want to see what your door might look like, you can choose from a variety of pre-loaded photos.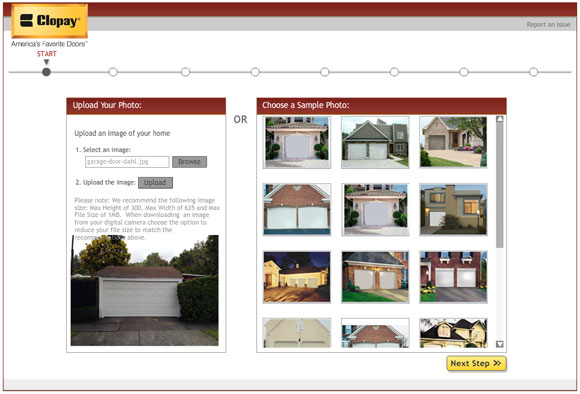 After you enter your dimensions and location, you can choose the door types available to fit your door.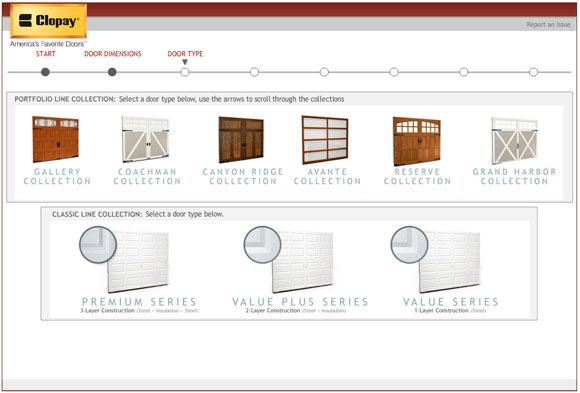 We chose a design from the reserve collection.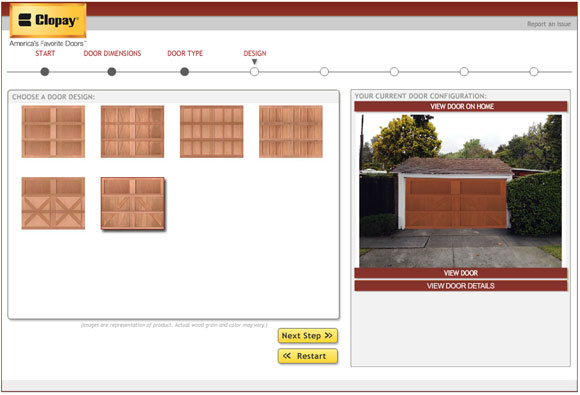 You can then choose the door construction material. The Reserve Collection comes in redwood, cedar and two hemlock options. Each construction option also has numerous stain choices.



After you get your design and construction sorted out you can then choose your window style and door hardware which includes the hinges and lift handle.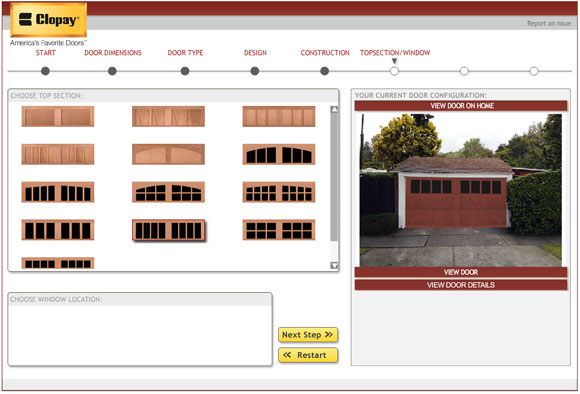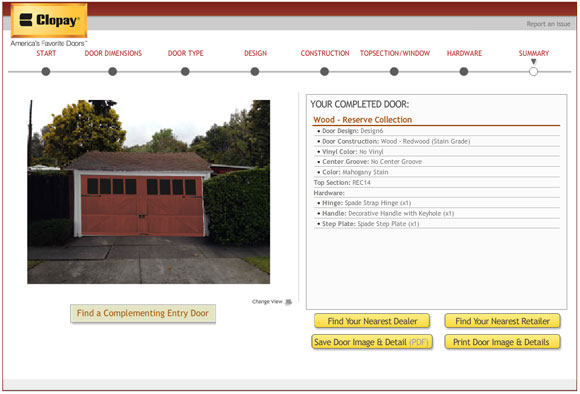 We now have a good idea what our garage door might look like if we upgrade from our plain white steel door to a cedar door that better matches the house.
If you need to go back a step during this process you can just click on the menu above or hit the restart button at the bottom. You choose as many different types of door styles and print them all out and compare.
After you've picked your favorite you can take this printout to any Clopay dealer or retailer which will make the shopping experience go much faster. You can also choose a complimentary entry door that will match the garage door you just designed.
Quick tip: The application didn't load up for us at first but it was because we didn't have the latest version of flash installed on our browser. Once we upgraded which took seconds we just reloaded our browser and the application fired right up.