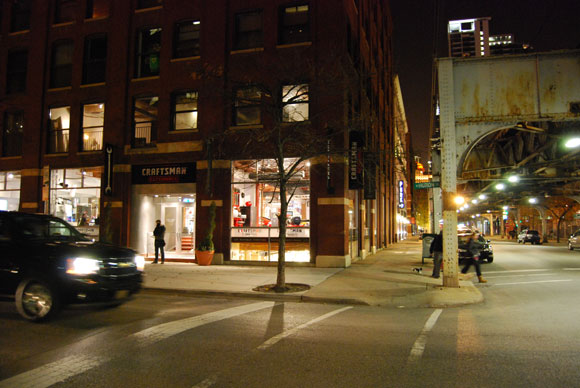 The Craftsman Experience showroom is perfectly located almost under the "L" train in the River North neighborhood of Chicago. The urban industrial setting is the ideal backdrop to prepare you for the Craftsman Experience.
We had an opportunity to visit the showroom last week while they were holding a couple special events. The first night Mike Senese, of DO IT blog and host of Catch It Keep It and Punkin Chunkin on the Science Channel, introduced the new hybrid from Chevy called the VOLT. Not only did Mike share his thoughts on the VOLT with an in-person audience but the Craftsman Experience is setup as a broadcast studio and they stream these events live through their Facebook page.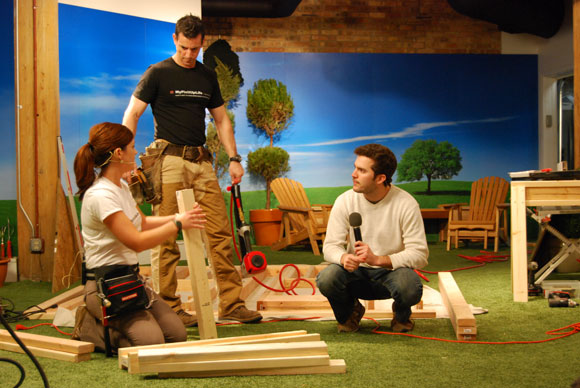 The second night we caught our friends Mark and Theresa Clement from MyFixItUpLife. They were shooting a webisode on building an interior wall that was also being shown via a live stream.


Beyond the special events the Craftsman Experience showcases the entire brand, from decorating, tools, woodworking, garage storage and more. There's an opportunity to test their latest tools like the right-angle impact driver or auto-hammer and they also give you a hands on with their entire C3 cordless tool lineup.
We got a kick out of the billionth screwdriver on display and the "Craftswoman" sign for the ladies loo.
You can view more photos from our visit on our Flickr page and if you'd like more information regarding the Craftsman Experience make sure you "like" them on Facebook as they announce all of their live streaming events and product announcements.