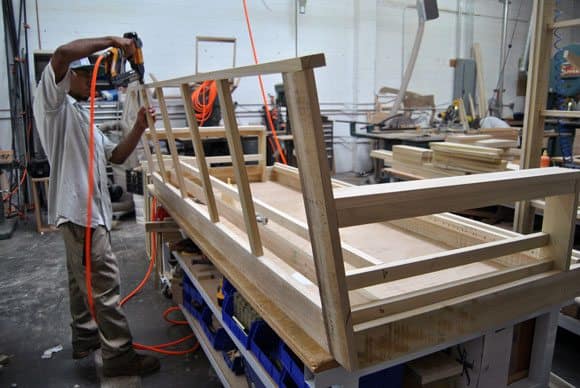 But have you ever bought furniture online? There are plenty of retailers who sell furniture through their website or have web only stores but shopping for furniture is a different ballgame.
It's not just about shopping for the right piece but you also need to shop for the right retailer. They should offer the service and customer care that you will need to make sure you get the product you want and are happy with it.

Thrive Home Furnishings is a leader among online furniture stores and they are also fans of design, manufacturing, style, and old world craftsmanship. They aim to change the status quo and to show the world how furniture shopping should be so they were the perfect people to ask for tips on how to shop for furniture online.
Here are some insider tips from Thrive that can help you make the best choice when selecting an online store and a piece of furniture.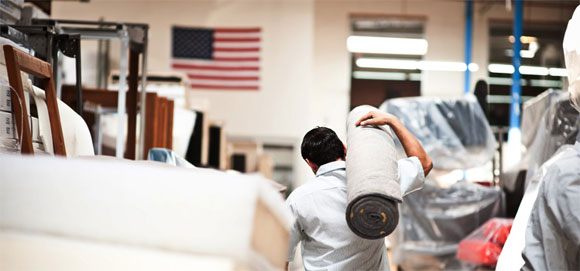 What should I look for in an online furniture store?
A manutailer, or a retailer who manufactures their own items allowing them to control both quality and production schedule. You'll end up being happier with the delivery schedule and the final product.

Are there any shipping and warranty details I should be aware of?
The return policy, what happens if you don't like it? Big box stores will stick you with the item(s) or a big restocking fee. The return policy should be the companies best foot forward and show their belief in their product. (Thrive offers a 365 day return policy with free shipping)
How can I see what the fabric is really like?
Don't rely on descriptions or even photos for fabric offerings. Request samples of fabric so you can really touch, feel and see what the fabric is, just like you would if you were in a furniture store.
Here's a quick demo of the stain resistant fabrics available at Thrive. You can also request free fabric swatches.
Thrive Fabrics are Stain Resistant from Thrive Home Furnishings on Vimeo.
What surprises should I look out for when considering a piece of furniture?
These are major red flags when shopping for furniture online.
A. Be aware of where the piece was made and if that differs from what was advertised.
B. Watch out for low quality materials – A good piece of furniture feels solid and will be worth the money spent.
C. Assembly is a key component to quality furniture and if you know a piece is constructed by craftsman then you can be safe to assume they used better techniques and building materials.
We want to add that customers should look for online retailers who are as transparent as possible about the manufacturing and shipping process. If they fail to answer questions to your satisfaction or make themselves unavailable to your queries than we suggest looking elsewhere.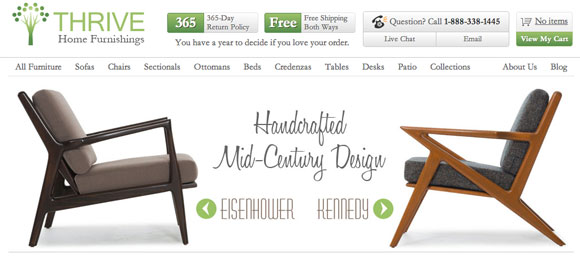 Thrive Home Furnishings will be sharing more insider information in an ongoing series about furniture design. We will also be following up with a tour of their factory in Los Angeles where they design and manufacture all of their products.