The Japanese are great at refining products and have been doing so for centuries. Case in point, the Japanese axe and saw. Japanese saws are found in most woodworkers toolkits and serve a very specific purpose, but the Japanese axe is lesser known but should still be considered a valuable art of our arsenal.
Traditionally we look at the Brusk or Wetterling axes as the top hatchet style axes. These were born from the woods of Sweden and are great for man tasks including chopping and splitting.
A Japanese axe (called an Ono) is typically slightly longer and the head of the axe is weighted differently. It's best used for splitting kindling and will provide much more power due to it's longer handle.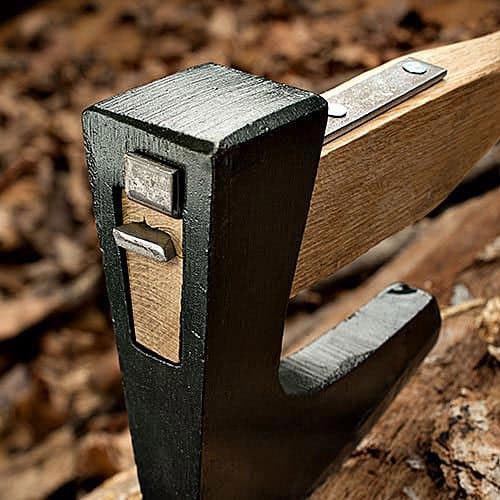 This version from Garrett Wade has a 4 1/2″ laminated steel blade with a "bearded" shape, which brings the center of gravity closer to your hand.
Here's a brief video explaining some key differences between the two axe styles.