I'm about to make a strong statement: I hate summer. Don't get me wrong – I love spending time outside, swimming, dining al fresco, going to the lake. But Kansas City (and much of the country) is in the middle of a loooong heat wave, and I'm fed up.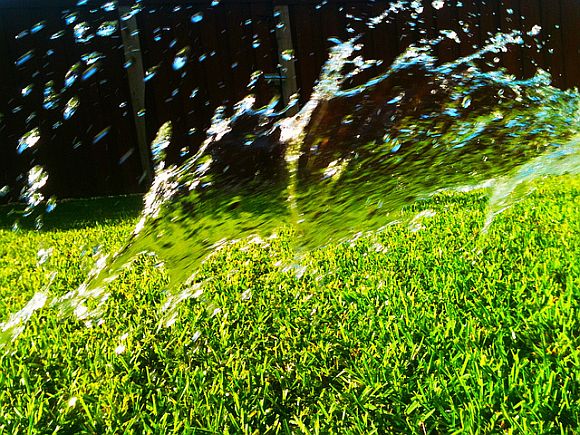 If it's stifling where you live, you may have noticed that your lawn and garden are starting to suffer. Don't despair — we've rounded up some tips to help quench your parched lawn and bring your grass and plants back to their full glory.
*Water early. Get out and water near dawn. You may need some extra coffee to get through the day, but your yard will thank you! The earlier you water, the less water will be lost due to evaporation.
*Soak the ground. Take your time as you water. You want to soak the ground to a depth of six inches. If you do this, you won't need to water every day, even in extreme heat. The top few inches of the ground should be dry before you water again.

*Just add mulch. To help protect your landscaping, add mulch or compost in a two-inch layer. The added material will help the soil stay moist. And during a heat wave, minimize your use of fertilizer. Although it keeps your plants in optimal health, fertilized plants need more water, so cut back on fertilizer until the temperatures drop.
If you have any other tips to keep your lawn and garden looking great in a heat wave, feel free to share!
Photo: Flickr.com/AlexR.L.