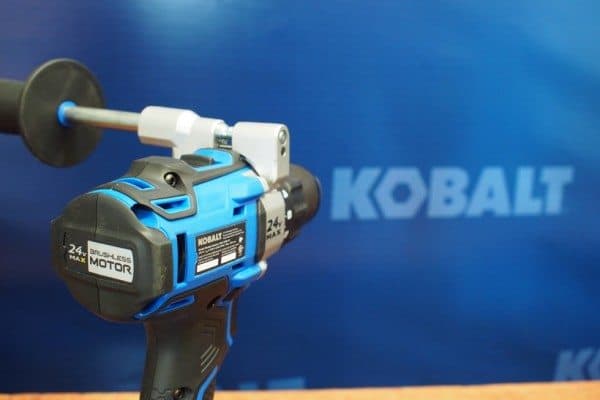 Kobalt has kicked their power tool lineup into high gear by revamping their entire 20V lineup and replacing it with the Kobalt 24V MAX brushless cordless power tool platform. We got a sneak peek at the first round of products which will be available in June 2016 exclusively at Lowe's stores nationwide.
Design and Development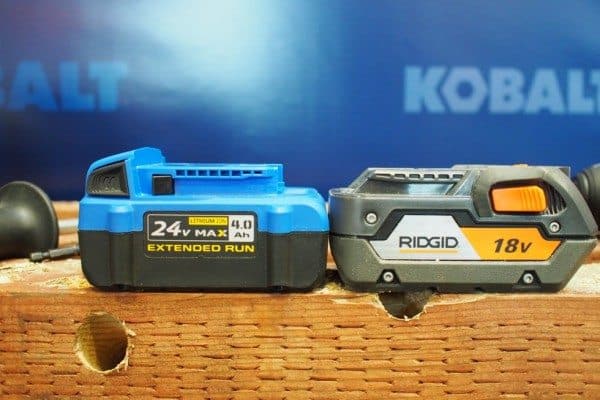 The current lineup of Kobalt cordless tools has been in need of refresh, and instead of making some incremental changes to the tools, Kobalt took two years to develop an entirely new battery platform and the tools to go with it. By jumping the voltage to 24V, which required adding another battery cell and some creative design, Kobalt is not gunning for the casual DIYer but rather the professional crowd that relies on the performance of their tools to make a living.
Phase One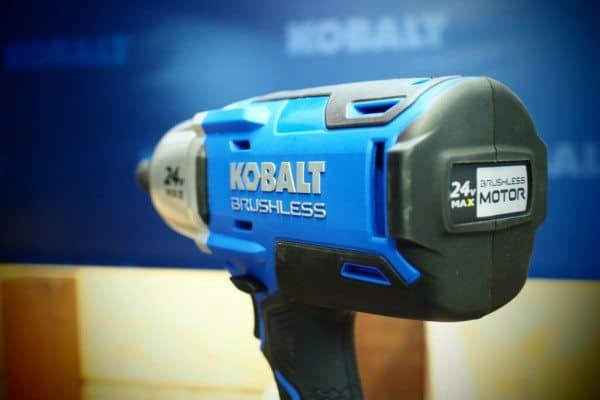 Kobalt will launch with seven tools as part of phase one of their 24V MAX rollout in June 2016. These include: seven tools—1/2-inch drill, 3/8-inch impact wrench, 1/2-inch impact wrench, impact driver, reciprocating saw, 6-1/2-inch circular saw, and LED work light. Phase two which will launch in December 2016 will include an angle grinder, multi-tool, and hammer drill.
We got hands on with pre-production tools called MSL (manufacturers sample lots). They performed well and the 24V power really shined through as we put the impact driver, 1/2″ impact wrench, reciprocating saw, and 6 1/2″ circular saw through it's paces.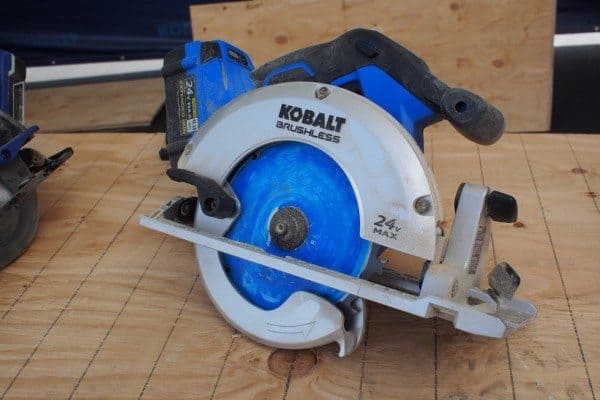 The 6 1/2″ circular saw was a true standout. It ripped through three 3/4″ pieces of plywood which is not possible with most circular saws of it's size. It never hung up cutting through any length of plywood, unlike the competitive models that we also tested.
Finish Feature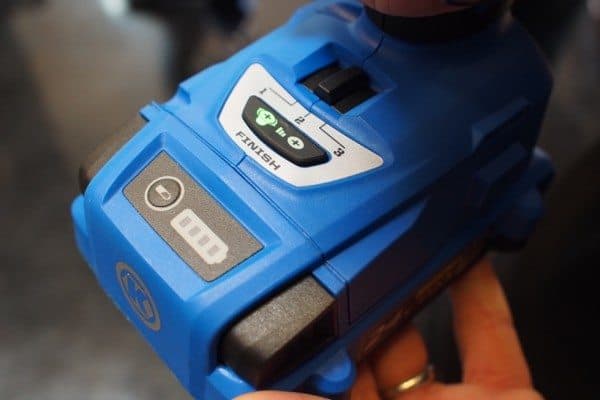 The Finish feature on the impact driver and wrenches could prove to be a huge selling point and a feature we start seeing in other tools. When activated the Finish feature will shut the tool off a second after it engages the impact mechanism. This will prevent overtightening of bolts and screws and can save drywall and soft woods from damage.
Compatibility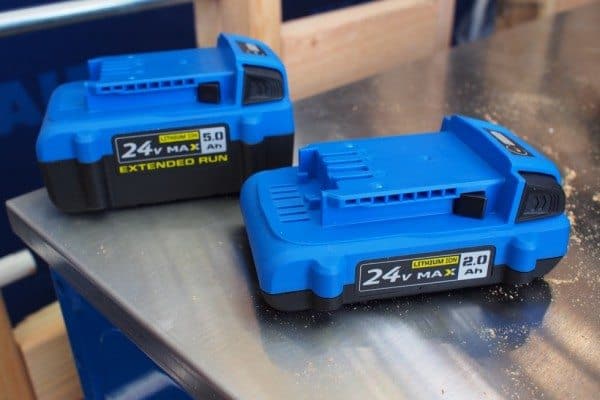 The 24V batteries are not backwards compatible with the current 20V generation of tools as the tools themselves have been reengineered to accommodate more power and the different battery pack. Look for Kobalt to eventually phase out the current platform which lacks brushless technology and put all of their efforts into the 24V platform. If the 24V MAX sells well, you can expect to see the lineup expand quickly and with more innovation each year.
Pricing
Kobalt reps didn't discuss price points but we've got a strong hunch that it will be very price competitive. If Kobalt can deliver the same or better performance at a lower cost to a customer, they could make inroads in the very competitive world of power tools.