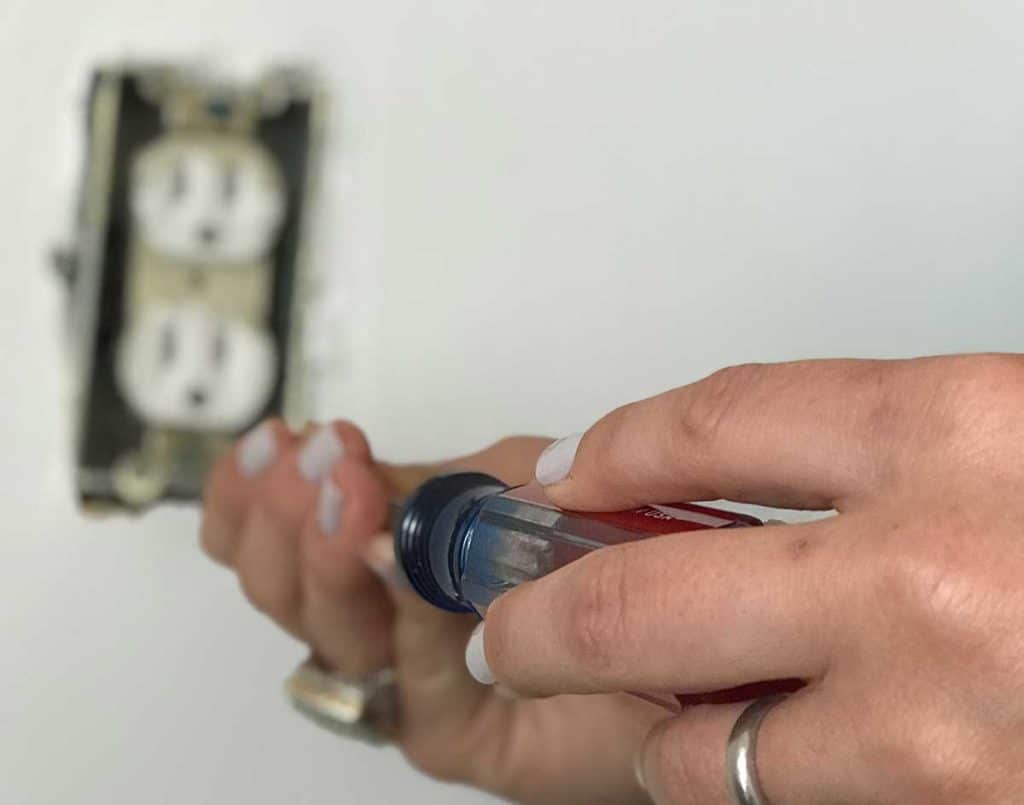 Lighting and outlets are a top priority at the Dahl House. We previously wrote about how important dimmer switches are in our home, and how the Leviton Decora Smart dimmer was a huge upgrade. We've really enjoyed the connected benefits of the Decora Smart, from the scheduling to the activities settings. An added benefit has been pairing the Decora Smart with our Amazon Alexa-enabled Sonos speakers. Voice-controlled lighting feels like living in the future!
Although not as sexy as light dimmers, replacing our outlets is also a top priority at the Dahl House. We've got a handful of outlets that are non-functioning or not up to code. These outlets need to be replaced immediately. We have other standard outlets that are functioning, but they are the wrong color and don't match the wall plate, or they are in areas where we would prefer to upgrade to a USB or connected outlet.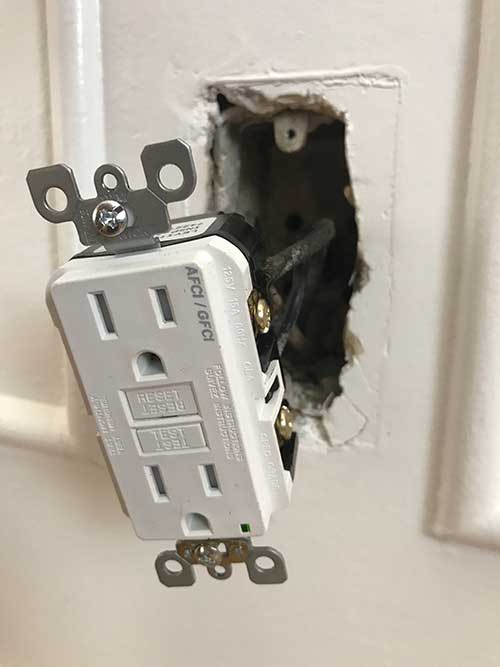 Last week an electrician came out to help us install a Nest Hello doorbell camera, and he saw our stack of Leviton outlets and was giddy with excitement. He's a second generation electrician and stated Leviton is the best there is, and that he only installs Leviton outlets for clients. We told him we installed the Decora Smart dimmers, and discussed how they work, which he said sounded like an exemplary solution for any homeowner. But, the outlets are what he was most excited about, in particular the Leviton SmartlockPro AFCI/GFCI receptacles. He said the combination of both arc fault and ground fault circuit interrupters in one outlet is an ideal product because they offer protection both from electrical fires that could result from arc-faults and from electrical shock due to ground faults. He also noted that they were self-grounding which is a huge benefit as many of the boxes in our home don't have ground wires. But, since the boxes themselves are grounded, these types of outlets remove the step of adding a ground wire.
We replaced all of the outlets in our kitchen and bathrooms with these AFCI/GFCI receptacles. Not all of the wiring in our home has been replaced, so these receptacles add a layer of protection that provides us with peace of mind.
Leviton also has a combination duplex receptacle and USB charger that negates the use of a charger and frees up a plug. This combination outlet features two high powered vertical USB Ports, one Type A and one Type-C. They deliver a combined total of 5.1A charging current and 25+ watts of power. Over time we've lost a few chargers, but have plenty of charging cables, so these types of outlets will come in handy in high-traffic areas like our office and kitchen/desk space.
We are also adding in a couple of Leviton Decora Smart Wi-Fi Plug-in Dimmers too. These aren't outlets, but they plug-in to any standard outlet, and any floor lamp plugged into them can be immediately controlled via the My Leviton app, just like the Decora Smart dimmer. We have plans to install recessed lighting throughout our home, but for now most of our rooms are lit by floor lamps. We can't wait to program these lamps with our My Leviton app and finally control their brightness and also controlling them by voice-commands with our Amazon Alexa devices.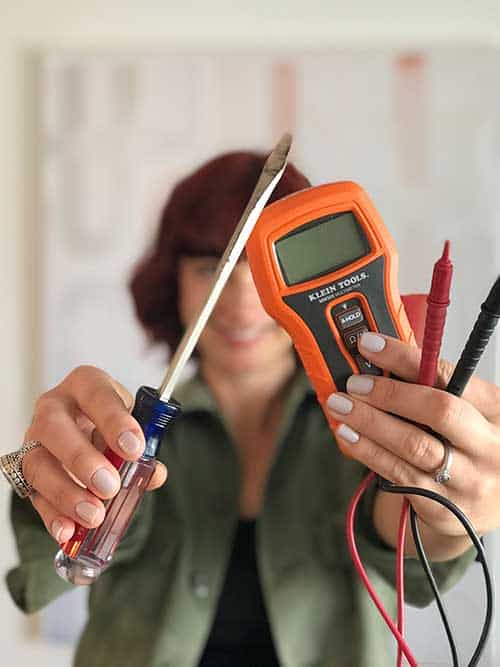 Leviton provides clear instructions for installing all of their products, including their various outlets. The only problems we encountered when installing these outlets, were related to the wiring in the house. The previous electrician had left the wires short in a few outlets, which made it tough to remove the old outlets and install the new ones. A few tips to keep in mind if you're considering installing electrical devices like this in your own home — Always turn off the power to the outlets from the control panel first, and use a multimeter to ensure the power is off. A multimeter can also be used to check if the box is grounded. Most importantly – if you're ever unsure, just call an electrician like we did!
It's easy to think of outlets as an afterthought, but can you truly recall the last time you changed them? You should definitely check out Leviton's products, as they may have a switch, dimmer, or receptacle, that you never even knew existed, but would make like so much easier and safer.
This post is sponsored by Leviton. Product was provided by Leviton for review. All opinions are 100% those of Timothy and Laura Dahl.