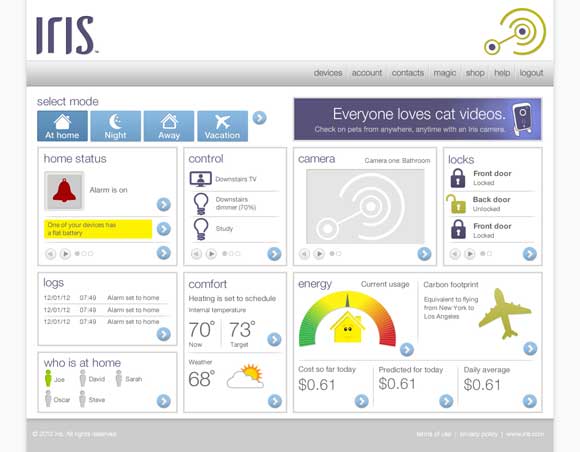 The smart home market is booming and technology companies are jumping at the chance to help you control and monitor your home's systems which include temperature, security and energy use.
For the first time a national retailer is entering this space and it isn't another tech giant but Lowe's, the world's second-largest home improvement retailer. Typically you think tools, hardware and home goods but now they want you to think tech with their new smart home product called Iris.
According to Lowe's:
Lowe's is entering the emerging smart home market, with an affordable, cloud-based home management system: Iris. Iris gives customers the ability to control and interact with their home from anywhere using their smart phone or computer. Iris will be available in Lowe's stores and on Lowes.com in mid-2012.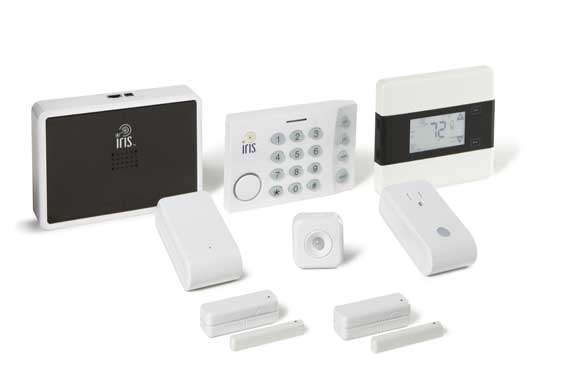 "Because of Lowe's partnerships with manufacturers, utilities and service providers, Lowe's has the ability to offer a simple, intuitive home management solution at a great value," said Greg Bridgeford, Lowe's executive vice president of business development. "Lowe's, through Iris, is working to connect the broadest range of products in the industry and deliver the benefits of a smart home solution that were previously only available to the most affluent consumers.""
Lowe's portfolio of connected products will enable customers to remotely monitor and control their homes from any mobile device. The new services will allow customers to control thermostats, locks, lighting, and appliances. Customers can also monitor and protect their homes with video cameras and door, motion, and fire sensors. Iris will be a system that will offer simple, scalable solutions at price points attractive to the mass market.
The web and mobile interface looks slick and easy to use and the dashboards allow you complete control over any of the systems you integrate.
We absolutely love the system for the security features. We often leave the house for vacation but forget to the put the lights on timers or wish we had left at least a couple lights on or conversely turn off a few lights. It looks like with Iris you just login and choose the vacation mode and it will take care of it for you.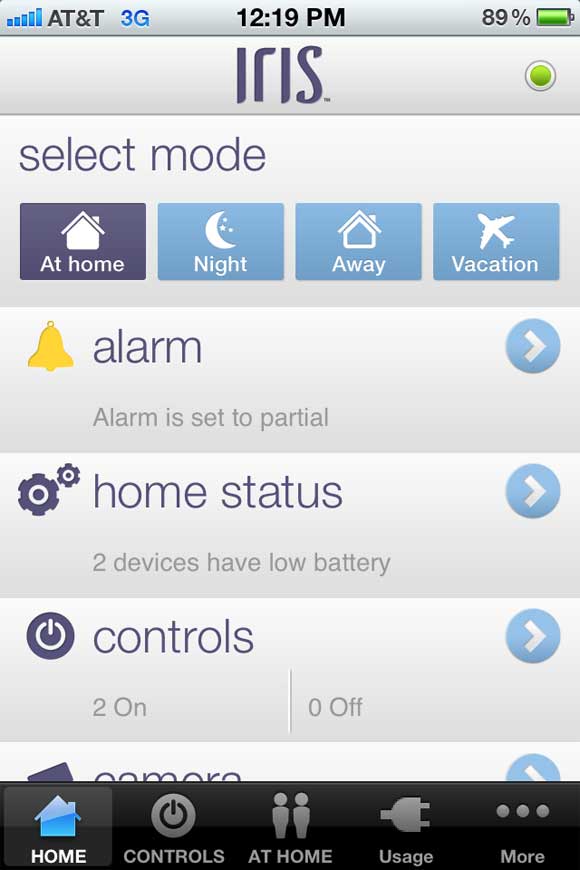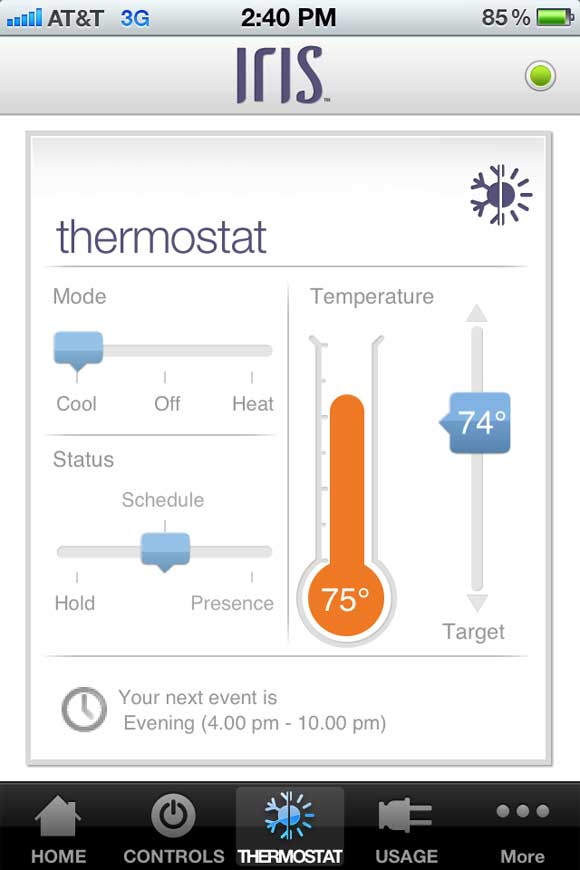 Are you ready to get connected and take the smart home plunge?