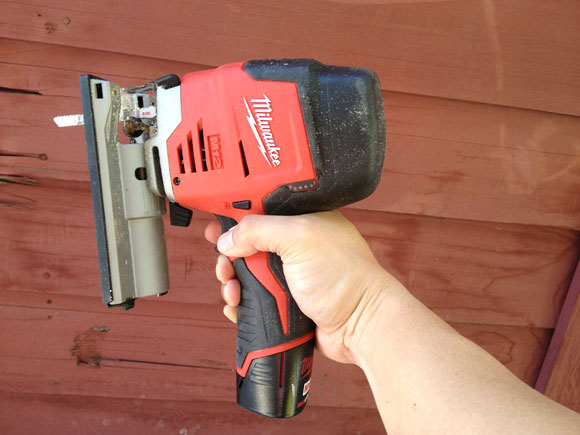 For basic woodworking projects around the home a jigsaw is indispensable. It takes up little space and is fairly safe and easy to work with.
We've been using a Black & Decker model for years and it's held up well but one major drawback is that its corded so we would always have to watch out for the cord when making turns in cuts and creating more detail.
That's why we were stoked to see the new cordless jigsaw from Milwaukee last year and knew we had to have it. Milwaukee is known for contractor grade quality and everything they make is "heavy duty". But their M12 system is also DIYer friendly and this jigsaw is no exception.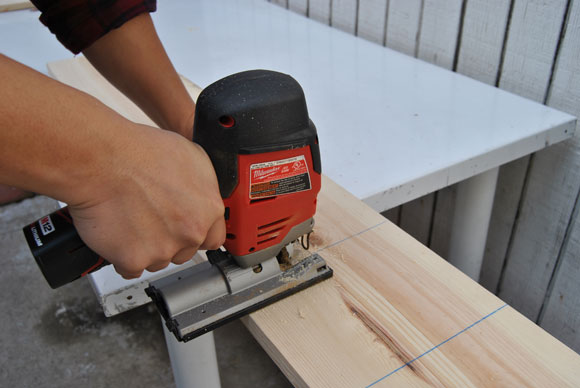 Features we liked included the battery fuel gauge, easy grip (even for small hands), high RPM cutting speed and overall durability. But the major improvement over traditional jigsaws is the portability of this model and its power even though its cordless. If you've got other M12 power tools you are in luck and can just swap out batteries and keep going all day. Milwaukee also prides themselves on making top quality blades and this jigsaw comes with a fine wood cutting blade that has yet to show much wear after putting about 4-5 hours on it.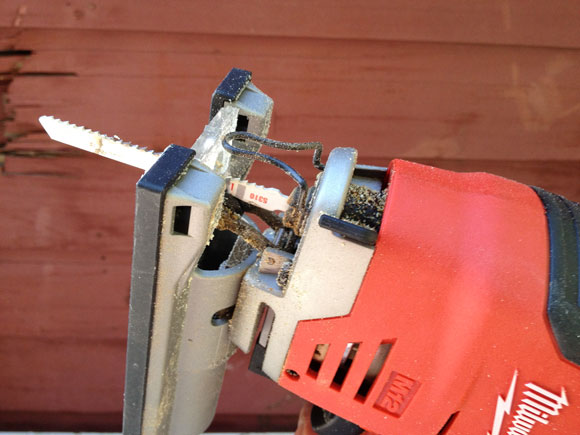 Do yourself a favor and consider adding this cordless jigsaw to your stable of tools and you'll never go back to corded.